2022
Thursday! Life and Career in the Foreign Service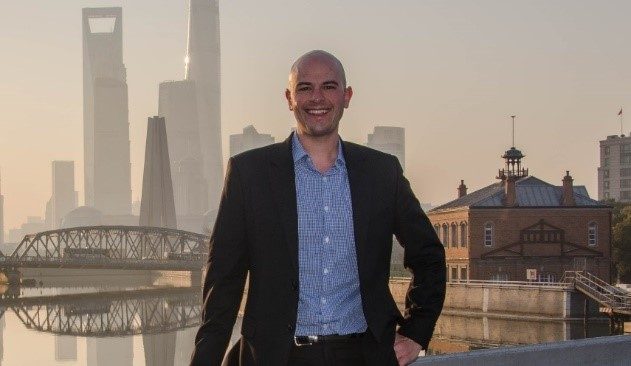 Are you interested in careers in international affairs, including the Foreign Service? If so, please join us for a discussion and Q&A session with Will "West" Follmer ('10), current Foreign Service Officer with the U.S. Department of State. In addition to discussing his own career path and experiences with the Foreign Service, he'll be on hand to talk about other paths aspiring SMCM students can take when exploring careers in international affairs.
THURSDAY, APRIL 7TH IN LIBRARY 321 @ 4:10 PM
William "West" Follmer is a Foreign Service Officer (Diplomat) with nearly ten years of service with the U.S. Department of State. In his current assignment in Washington D.C., West covers China strategy coordination and UN issues for the Bureau of South and Central Asian Affairs (SCA), a region that includes the five "Stans" of Central Asia, Afghanistan, Pakistan, India, and the rest of South Asia. He also manages the office's internship program and provides career mentorship for SCA interns. In Summer 2023, following Chinese fluency language training, West will be moving to China to cover Climate Change and other environmental issues for the U.S. Embassy in Beijing.
2021
China's Mass Internment of the Uyghurs and the Role of Scholarship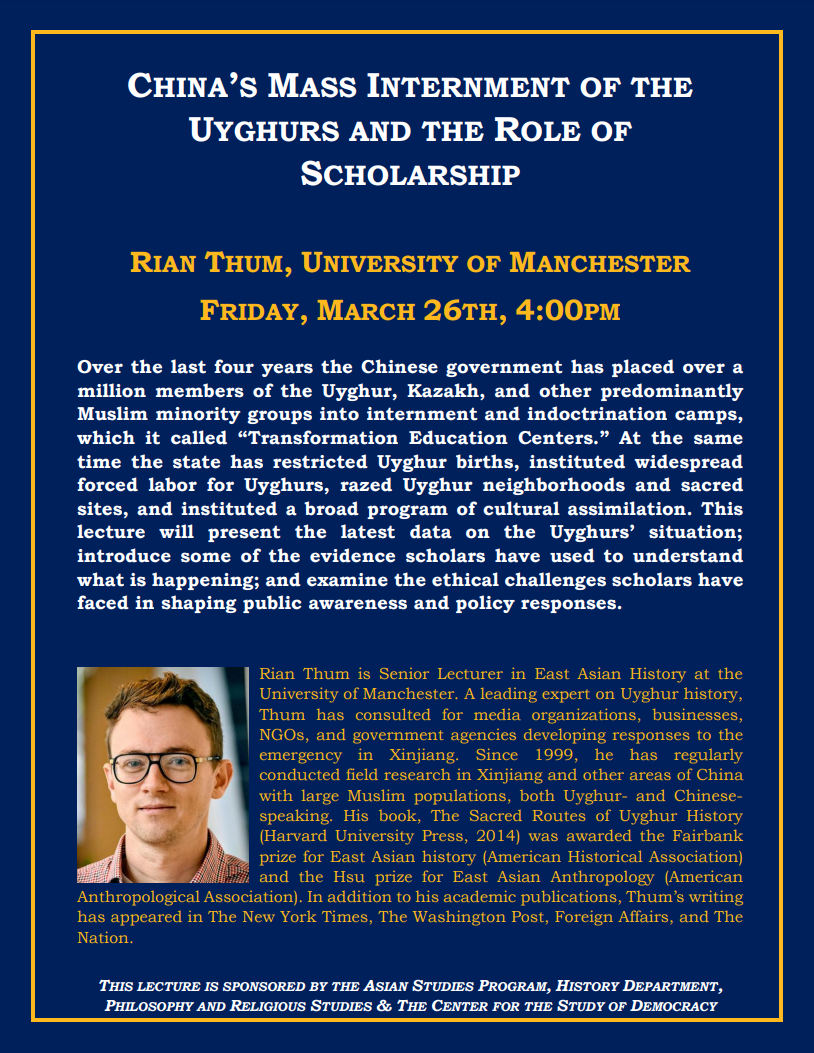 2019
Public Lecture and Mandala Sand Painting Construction by Tibetan Buddhist Monks from Drepung Loseling Monastery
OCTOBER 23, 2019 – 9:00 AM; OCTOBER 23, 2019 – 6:00 PM
DAUGHERTY-PALMER COMMONS (DPC)
Wednesday, Oct. 23, 9 a.m. – 4:30 p.m. – Mandala Sand Painting construction
Wednesday, Oct. 23, 4:30 – 6 p.m. – Public Lecture: "Tibetan Buddhist Views of Death and Dying"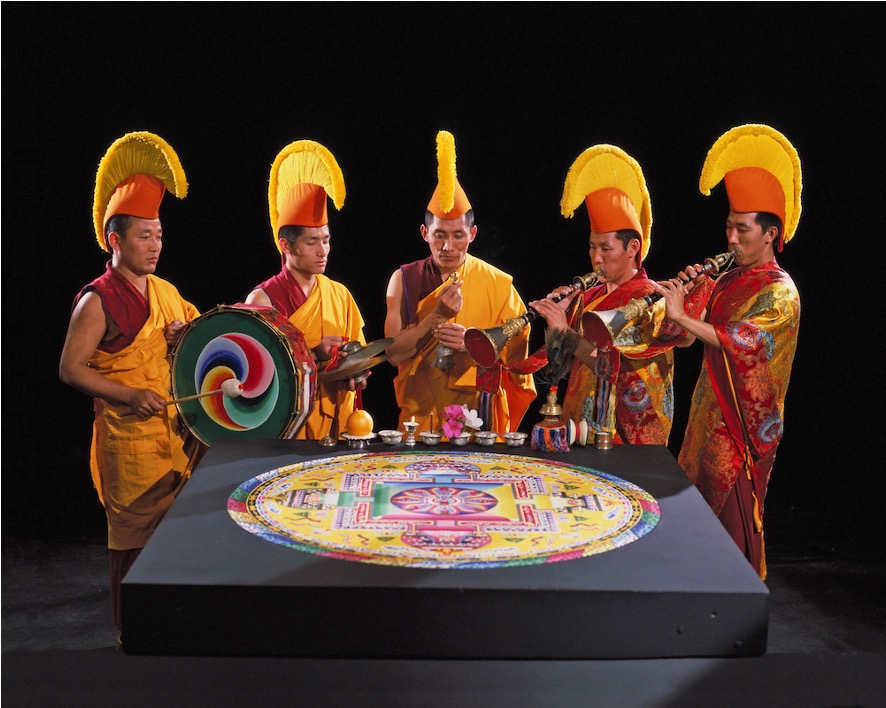 Tibetan Buddhist monks from Drepung Loseling Monastery will construct a Mandala Sand Painting from Monday, Oct. 21, through Thursday, Oct. 24, in Daugherty-Palmer Commons on the St. Mary's College of Maryland campus.
From all the artistic traditions of Tantric Buddhism, that of painting with colored sand ranks as one of the most exquisite. Millions of grains of sand are painstakingly laid into place on a flat platform over a period of days or weeks to form the image of a mandala. To date, the monks have created mandala sand paintings in more than 100 museums, art centers, and colleges and universities in the United States and Europe.
Mandala is a Sanskrit word meaning sacred cosmogram. These cosmograms can be created in various media, such as watercolor on canvas, wood carvings, and so forth. However, the most spectacular and enduringly popular are those made from colored sand.
In general, all mandalas have outer, inner, and secret meanings. On the outer level they represent the world in its divine form; on the inner level they represent a map by which the ordinary human mind is transformed into enlightened mind; and on the secret level they depict the primordially perfect balance of the subtle energies of the body and the clear light dimension of the mind. The creation of a sand painting is said to effect purification and healing on these three levels.
This is the second time Tibetan Buddhist monks from Drepung Loseling Monastery have constructed a Mandala Sand Painting on the St. Mary's College campus. This year's visit is hosted by the College's Asian Studies Department, with support from the Lecture and Fine Arts Committee, Student Government Association, Arts Alliance, Office of the Provost, Asian Pacific American Club, and the departments of English, philosophy, international languages and cultures, sociology, art and art history, history, and music.
2018
Wandering Souls – Journeys with the Dead and the Living in Viet Nam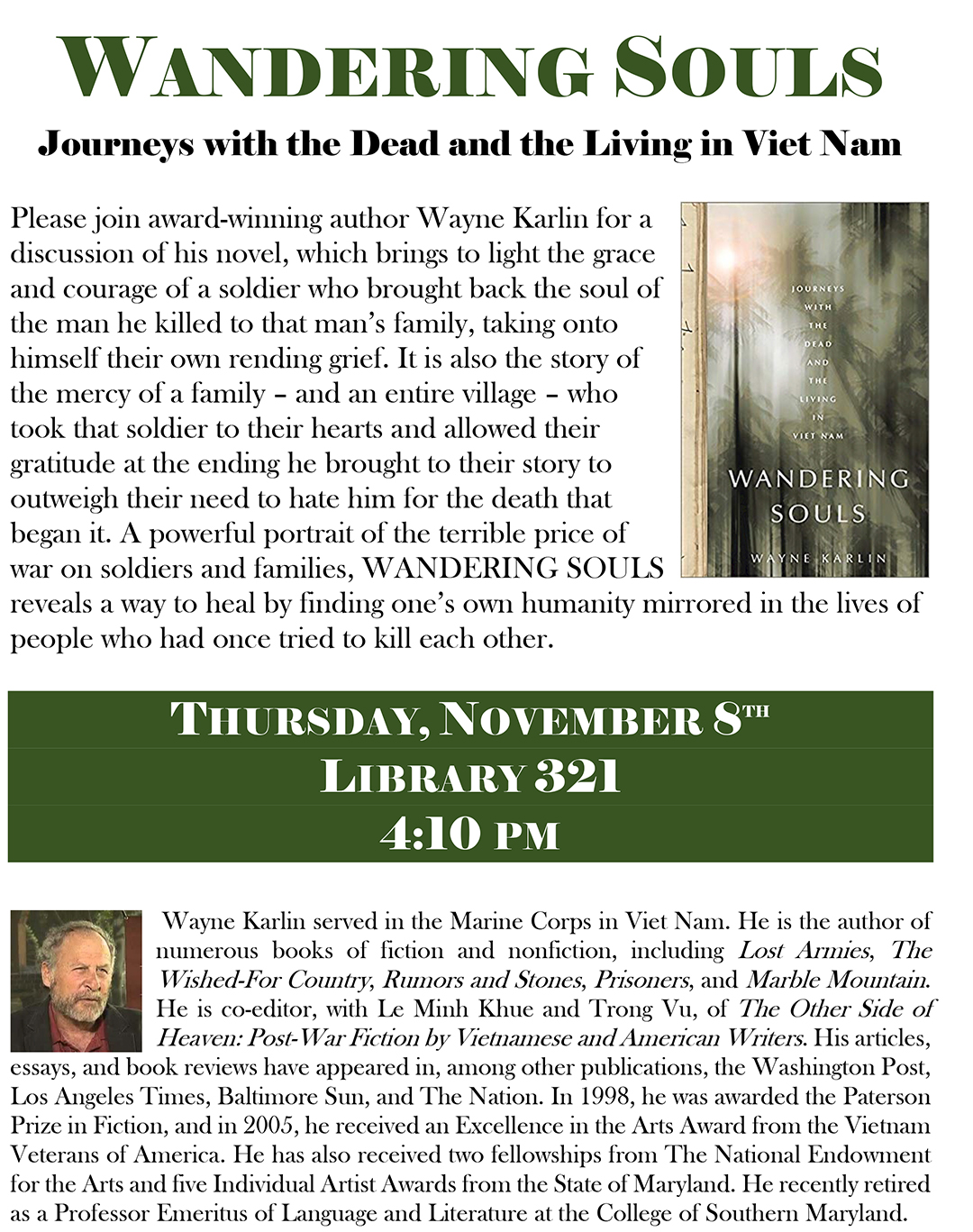 "Shanghai-ed: Living & Working in China"
Daniel Rechtschaffen, Government Relations Manager, American Chamber of Commerce in Shanghai
Wednesday, October 3, 2018, 4:45 p.m.
Margaret Brent Hall Classroom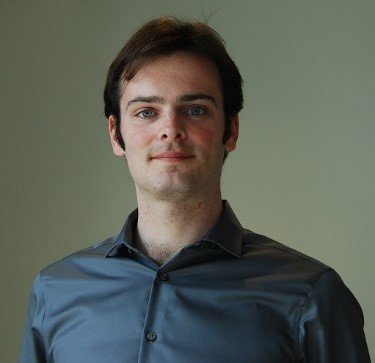 Dan has lived, studied, and worked in China on and off since 2011, the year the country overtook Japan as the world's second largest economy. From his first week, when he was taken under wing by a corrupt and adulterous Beijing official, to just last week, when he came to D.C. with the American Chamber of Commerce to kindly ask Congressional leaders to go easy on the tariffs, China has kept him captivated (and quite busy).
Please join Dan for an informal talk and discussion about living and working in the Middle Kingdom, and opportunities there for young professionals.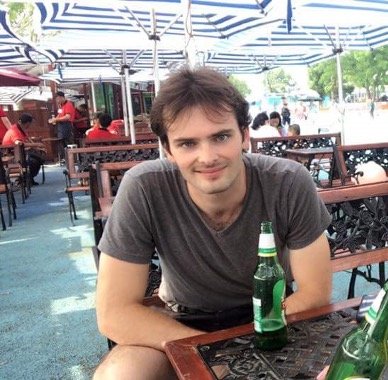 Dan Rechtschaffen is a government relations manager at the American Chamber of Commerce in Shanghai, where he coordinates with the U.S. government and U.S. multinationals in China, as well as manages policy publications and communications. He previously worked in journalism and in 2016 was one of the founding editors of Sixth Tone, a Shanghai-based news agency, as well as launched the Shanghai branch of lifestyle website "The Culture Trip" in 2015. He is a current contributor to Forbes Asia and his work has appeared online and in print by a variety of China-focused publications.
Dan has a master's in China Studies from the University of Washington in Seattle and a bachelor's in history from Concordia University in Montreal. He was a 2017-2018 FLAS fellow in China Studies and was a recipient of the State Department's Critical Language Scholarship for Chinese in summer 2017.
This event is sponsored by the SMCM Asian Studies Program, the Departments of History & International Languages and Cultures.
"Long live Chairman Xi? China's Red Aristocracy"
Dr. Rae Yang, Dickenson College
Thursday, April 12, 2018
8:10 p.m., Library 321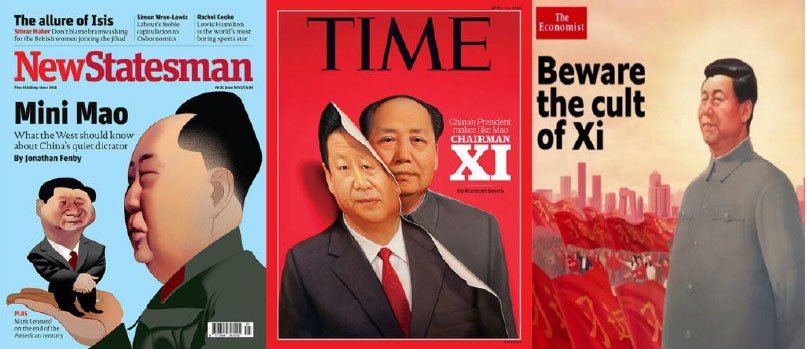 Rae Yang, Professor of Chinese Language and Literature at Dickinson College, is best known as the author of her memoir Spider Eaters (Berkeley: University of California Press, 1997), in which she detailed her life as a Red Guard during China's Cultural Revolution (1966-76). She is also featured in the award winning documentary "The Morning Sun." Dr. Yang, unlike many memoir writers about the same period, ponders whether to view herself as a pure victim or as a perpetrator as well. This also made her one of the first voices to apologize and to call for reflection and apology by other red guards.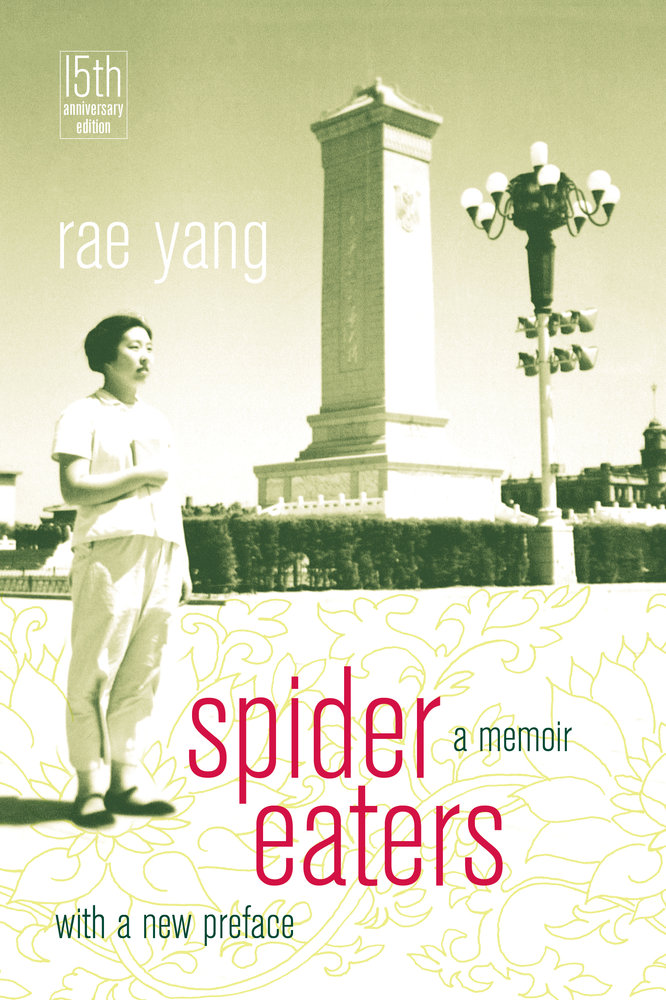 In her talk she will present the latest changes in China's top leaders, especially Xi Jinping, the similarities between him and Mao, and the so-called Red Second Generation and address how these people remain affected by the Cultural Revolution. Her memoir (new edition 2013) is available at the campus book store and she will be happy to sign copies after the talk.
This event is sponsored by the Asian Studies Program and the Department of International Languages and Cultures.
The 2 Sides Project a Film Showing
Open to the Public, Free of Charge
TUESDAY, MARCH 27TH 4:15 PM COLE CINEMA, CAMPUS CENTER
Stay after the film for a discussion with Margo Carlson Delogne, founder of The 2 Sides Project, and Anthony Istrico, the film's director.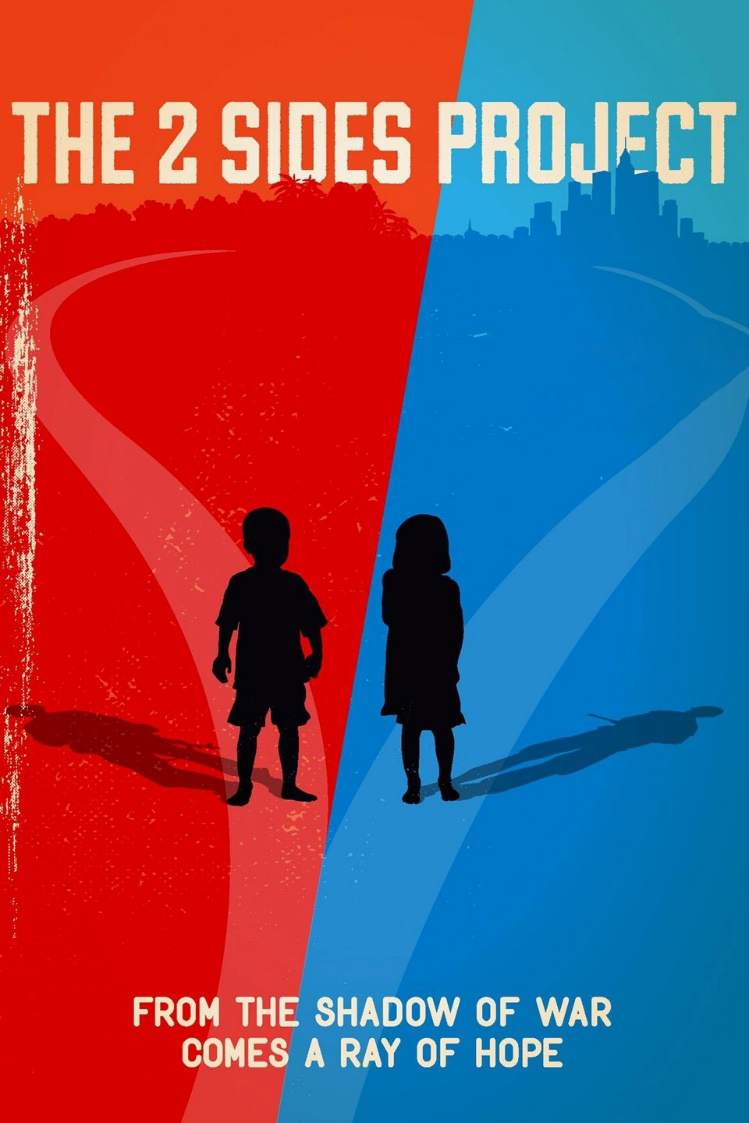 Margo Carlson Delogne was a toddler when her father, Air Force Captain John W. Carlson, was shot down in Vietnam in December 1966. The pain of losing her father caused Margo to grow up hating all things Vietnam and Vietnamese. It took decades but as she matured, Margo slowly came to the realization that her father's bombs had probably killed many Vietnamese, and that there were sons and daughters, like herself, on the other side who had lost their parents, too. Her hatred and anger subsided.
A few years ago Margo founded "2 Sides Project", an organization that connects sons and daughters who lost parents on opposite sides of the War in Vietnam. In December 2015 Margo and a group of Americans who lost their fathers in the war took the big step of going to Vietnam. They honored their fathers by visiting the sites where they fell, and found new understanding by meeting with sons and daughters on the other side. "2 Sides Project" is a PBS film documenting this trip and the meetings in 3 major Vietnamese cities between the American and Vietnamese children, now adults, who had lost their parents. This event is generously co-sponsored by the following departments and programs: Asian Studies; Anthropology; International Language and Culture; History; Philosophy & Religious Studies; Political Science; Theater, Film and Media Studies; and the Center for the Study of Democracy.
2017
"The Decade the Rainforest Died" A Poetry Reading on War and Its Consequences
Teresa Mei Chuc
Wednesday, April 12, 2017 @ 4:45 pm
Library 321

Award winning poet Teresa Mei Chuc, who came to the U.S. as a refugee after the U.S. war in Vietnam, will discuss and read from her poetry rooted in the Vietnamese-American immigrant experience.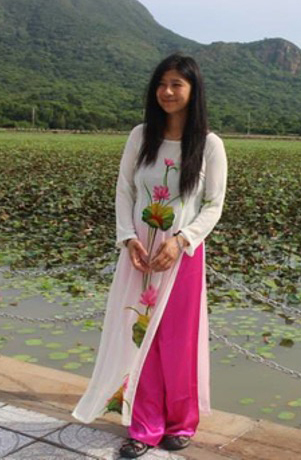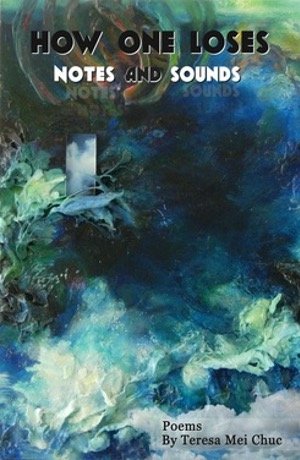 "Tsai Ing-Wen: Taiwan's Lady President"
David G. Brown, Adjunct Professor, China Studies School of Advanced International Studies, Johns Hopkins University
Thursday, April 6, 2017, 4:10 p.m.
Margaret Brent Hall Classroom


Tsai Ing-wen was recently named number 8 on Fortune Magazine's list of 50 most influential world leaders. Who is she? Why is she a role model? What was the phone call with Trump all about? How does she play a key role in maintaining peace between Taiwan and China? Answers to these and other questions will be offered.
Dave Brown is an adjunct professor in China studies at the Paul H. Nitze School of Advanced International Studies (SAIS) of Johns Hopkins University. From 1999 to 2006, he served as the Associate Director of Asian Studies at SAIS. Before joining SAIS, he served for over thirty years as a Foreign Service Officer in the U.S. State Department. His diplomatic career began with an assignment to Taipei and included postings to Tokyo, Beijing, Hong Kong and Saigon as well as tours in Vienna and Oslo. After leaving government, Dave Brown served as the Chair of the East Asian Area Studies course at the State Department's Foreign Service Institute from 1998 to 2000.
This event is sponsored by the SMCM Asian Studies Program.
"Forging Friendships in the Philippines: 24 Months in Cebu with the Peace Corps"
Prof. Holly Blumner
Thursday, March 30, 2017 4:10 p.m.
Margaret Brent Hall Classroom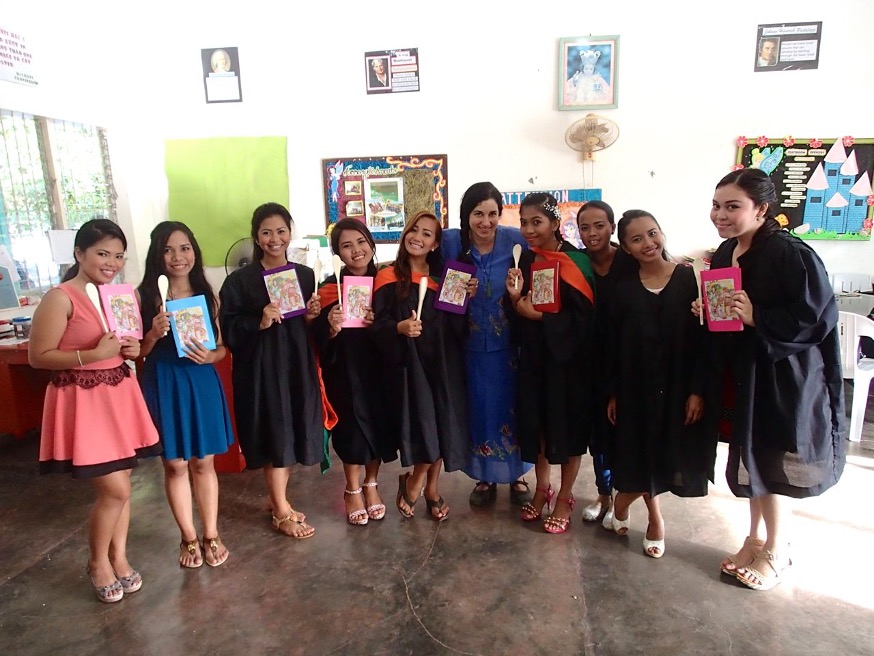 The Asian Studies Program and Department of Theater, Film, and Media Studies welcome Professor Holly Blumner back from her two-year stint with the Peace Corps. At our gathering, Holly will share her experiences of working with the Peace Corps in the Philippines. She will talk about life in the Philippines and the many "ups" along with the occasional "downs" of working in a developing country for the Peace Corps. Anyone interested in learning more about either life in the Peace Corps or immersing oneself in a foreign culture should attend!
2016
A Glimpse at Vietnamese Literature through the novel "In the Enemy's Territory"
November 11, 2016 @ 4:45 pm – 6:15 pm
Library 321 – Free
A contemporary Vietnamese author and a Vietnamese translator will discuss post-war Vietnamese literature and the challenges of translating literature. Guest speakers will be Ms. Lan-Anh Le, the author of "In the Enemy's Territory" and Ms. Hao Thanh Phan, translator of the best-selling novel to come out of Vietnam in recent years, "The Sorrow of War" (by Bao Ninh). "In the Enemy's Territory" has been published in French and has recently been translated into English and is awaiting publishing. The story is about an American pilot who was shot down in Vietnam during the war and the narratives are from both his and those of the villagers who captured him. "The Sorrow of War" is one of the most popular post-war novels that came out of Vietnam.
2015
The US Foreign Service and Asia
November 6, 2015 @ 3:00 pm – 5:00 pm
David Brown, adjunct professor, China Studies, Paul H. Nitze School of Advanced International Studies (SAIS), Johns Hopkins University, will talk about careers in the Foreign Service, what makes them important and interesting and how to prepare for them. He will also discuss his experiences working for the Foreign Service in Asia and transitioning to other work related to Asia from the Foreign Service.
The Friars and the Monks: Christian View of Buddhism in 16th Century Slam
Lecture By Eva Pascal, Boston University
Monday April 6, 2015, 4:45 – 6:00 Pm, Library 321
Sponsored By Asian Studies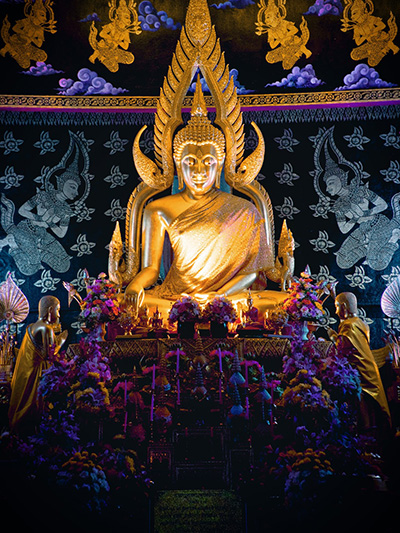 Memory. Zero Celsius.
Yu Min Claire Chen, Assistant Professor of International Languages & Cultures / Asian Studies, St. Mary's College of Maryland
April 14, 2015, 4:15PM, Cole Cinema
Sponsored By Asian Studies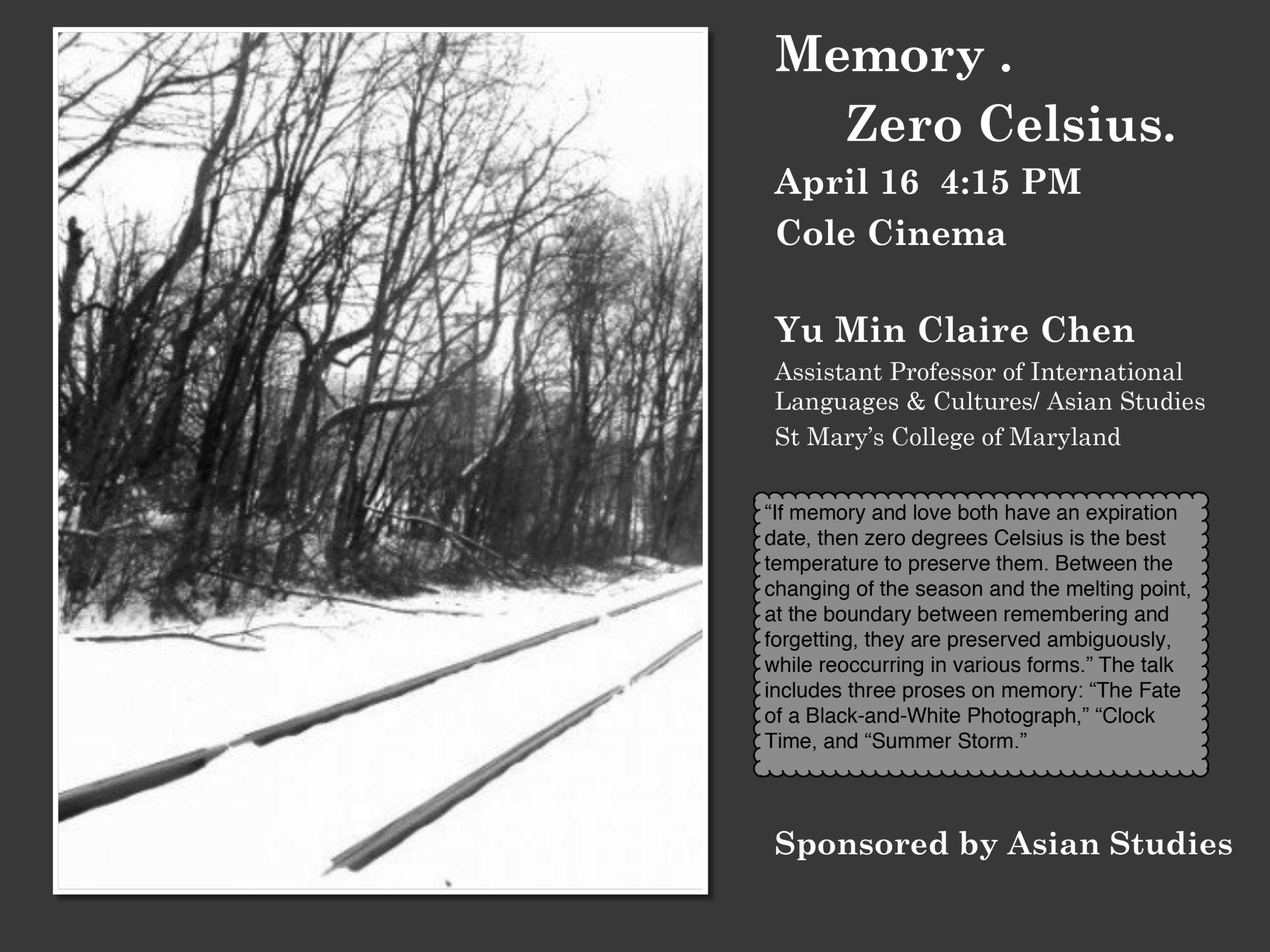 Climate and Compassion: Buddhist Contribution to an Ethics of Intergenerational Justice
Thursday February 24, 2015 Daugherty-Palmer Commons, 8:00 p.m.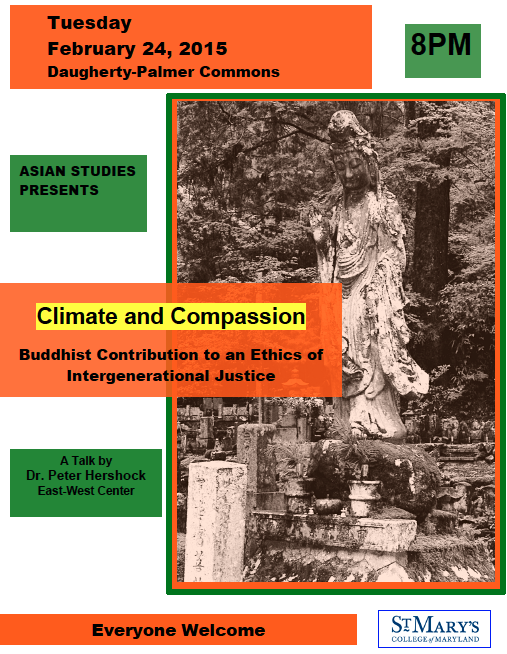 2014
NUCLEAR SAVAGE: The Islands of Secret Project 4.1 (2011)
Thursday November 6, 2014 Library 321, 6:00 p.m.
Kevin Kamps from Beyond Nuclear will present the film Nuclear Savage.
The film tells the story of the effects of nuclear tests on Pacific Island populations.
Sponsored by African and African Diaspora Studies and Asian Studies