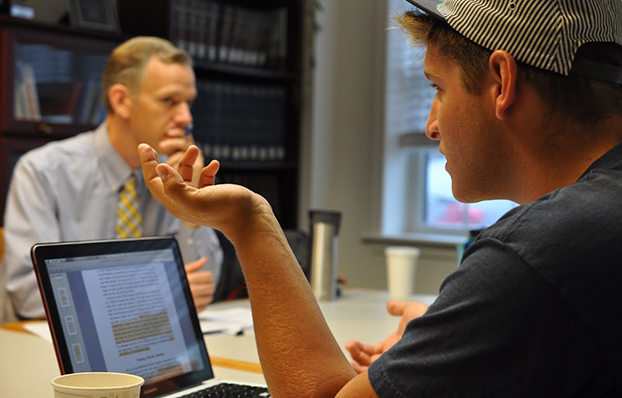 Internships provide an excellent setting for professional development, workplace discipline, subject-specific job experience, and networking opportunities.
An internship experience can help you explore and nurture your interests in a career field. At the same time, internships give you a valuable opportunity to further develop your skills so you'll have a competitive edge and a network of professional connections to aid you in your future job searches.
William Donald Schaefer Internship Program
The William Donald Schaefer Internship Program run by the Center for the Study of Democracy has expanded from a simple legislative internship in Annapolis to include three summer internships in many different areas of government and public policy. In 10 years, the William Donald Schaefer Internship Program has provided over $35,000 in spring and summer scholarships to more than 30 undergraduates.
St. Mary's Washington Program
This summer internship has you working in some of the most prestigious departments in Washington D.C.
You could work in one of these fields:
Capitol Hill
Federal Government
Non-profits
Think Tanks
Learn the political process, start to make an impact, make connections and pave the road for future career opportunities.
St. Mary's Washington Program Further Information
Other Internship Opportunities