On October 21st teams of St. Mary's students and faculty participated in a Green Chef Competition organized by the Sustainability Office during the dinner rush in the Great Room. Chef Carmen of Bon Appétit  helped oversee the array of utensils and staple ingredients (all vegetarian) for the competition.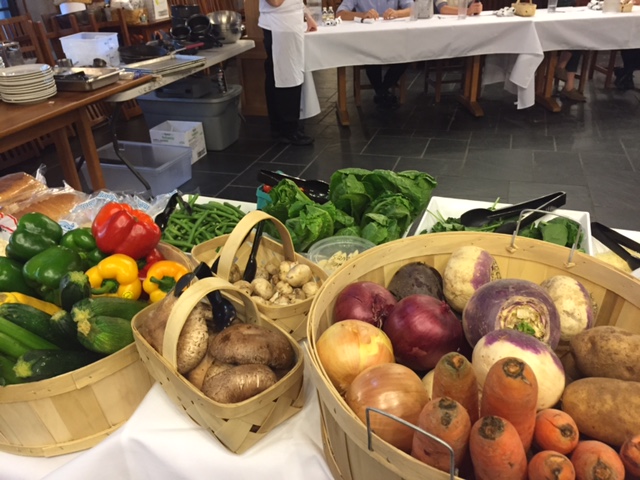 For each part of the meal (appetizer, entree, and dessert), teams were given a mystery basket of ingredients to use in an allotted time period. A panel of judges sampled the dishes and selected a winning team based on flavors, presentation, originality, and teamwork. Onlookers in the Great Room lingered after their dinners were done to witness the excitement.
When asked about the experience, sophomore Conner Dorbin said, "It was great to compete in front of everyone in the Great Room. It showed people how fun sustainable cooking can be!" The Sustainability Office plans to host more Green Chef competitions in the future.