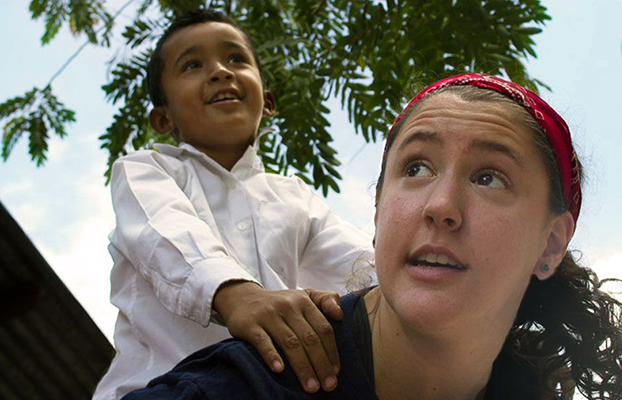 We strongly advise majors to spend time abroad to gain both linguistic and cultural fluency and confidence. The experience abroad can be pursued in various manners: study abroad with our own programs or with those of other colleges and universities, internships with international organizations or governmental agencies abroad, or "au pair" or other work related experiences.
Some of the experiences noted above can be pursued for credit, others not. It is important that students begin to think about experiences abroad as early as possible during their career at St. Mary's, and that they discuss their interests with a faculty advisor within the department. Students are expected to either choose a faculty advisor in the department, or to discuss their plans within the major with the Chair of the department.
We encourage our majors to participate in E.E.L. (Early Exposure to Languages), which affords an opportunity for students to teach aspects of language and culture in a local school. Students can also get to know our TAs from abroad, learn about the TAs' home cultures, and practice language skills in a relaxed environment by attending activities in the international suite where the TAs live.