Bon Appetit
Buying Local & Eating Sustainably
Bon Appetit, our meal provider, is committed to sustainable dining. They've partnered with us to promote "Farm to Fork" practices, like using produce grown on our very own campus farm!
Bon Appetit also works with Southern Maryland So Good campaign to bring locally produced agricultural products, seafood, free-range poultry, and naturally raised beef to the campus.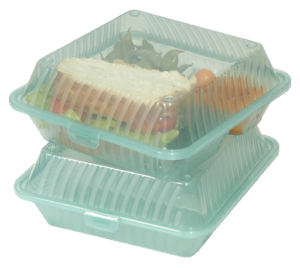 Staying Green On-the-Go
In an effort to reduce our carbon footprint, we now operate on a reusable To-Go box system. That means no more styrofoam waste!
The Office of Sustainability also implemented composting in the Great Room in 2017.
Check out the Bon Appetit Website to learn more about the carbon footprint of our food.

The Daily Grind
Fair-Trade & Shade-Grown
The Daily Grind and The Pub both serve coffee that is certified as fairly traded, shade-grown, and organic. Fairly traded products guarantee that farmers are paid a fair wage for their product. This certification (also available for teas, chocolates, sugar, and beans), helps support small businesses and local farmers.
Plus, shade-grown products protect workers and natural ecosystems. Growing coffee in the shade cools off the workers while also providing a natural habitat for thousands of migratory bird species in the canopy overhead.
Organic & Pesticide Free
Meanwhile, USDA organic certification ensures that no pesticides are used during cultivation of the coffee, which helps to protect farmers and local ecosystems. By buying organic, St. Mary's protects the environment and our consumers from genetically modified organisms (GMO's).

The Kate Chandler Campus Community Farm
The Campus Farm is run by Staff and the SMCM Garden Club! The farm started as a small patch of ground on North Campus. Now, they have moved on to a piece of the Bean Farm from Historic St. Mary's City. They work to produce fruits and veggies to sell to Bon Appetit and donate to others.
Students, faculty, and staff are all welcome to volunteer or start their own plot.
To learn more about our campus farm, click here!
The Veggie Co-op
Queen Anne's has two kitchens! One for residents and one for members of the Vegetarian Co-op. This co-op was created in the 90's and continues to be a popular alternative to the meal plans at the Great Room.
For this meal plan, students pay approximately $600 per semester to buy groceries. Then, the members will cook and eat meals together. And everything is vegetarian!
Eating vegetarian decreases your carbon footprint because of the lower cost of production and lower methane emitted into the atmosphere (meat and poultry emit high amounts of nitrogen and methane).
The Food Recovery Network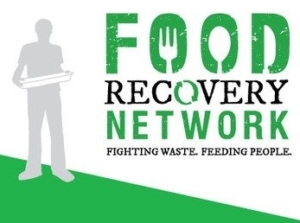 The Environmental Protection Agency (EPA) lists "feeding hungry people" as the second most preferable way to reduce food waste, per the Food Recovery Hierarchy. St. Mary's College of Maryland, therefore, commits itself to outsource surplus food from the Great Room to local hunger-fighting agencies.
The St. Mary's College of Maryland chapter of the Food Recovery Network recovers perishable food that would otherwise go to waste. Volunteers pick up leftover food from the Great Room and take it to local soup kitchens where it is used to feed people in need.
Through its partnership with the Food Recovery Network, St. Mary's College of Maryland commits itself to promote sustainable eating practices in a way that also benefits our greater community.
Enso Kitchen
Enso Kitchen is a new dining option located in Historic St.Mary's. This local business makes breads, sandwiches, drinks, desert, and more! Not to mention, many of the dishes are cooked using local organic ingredients. To learn more, visit their Facebook page!