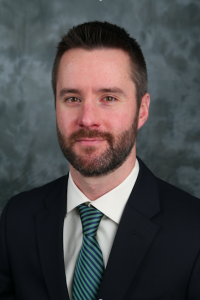 Thomas Brewer
Thomas is an alumnus of St. Mary's (Class of 2005) and earned a Doctor of Pharmacy degree from University of Maryland.  Thomas has remained familiar with the St. Mary's community, serving as interim sustainability coordinator (2012-12) and also as a chemistry lab instructor.
Thomas will champion our Environmental Health and Safety programs on campus, seeking to maintain safe operations in the laboratories, safe work habits of our employees, and control of hazardous substances.  Thomas will also help propel the College's efforts to address climate change, reduce carbon consumption and waste, and enhance our campus environment by working with the Sustainability Council and directing our Sustainability Fellow and interns.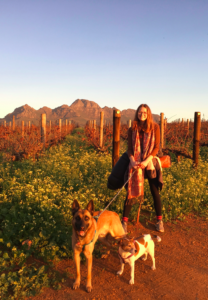 Madeleine Beller
Madeleine graduated in May 2020 with degrees in Environmental Studies and Philosophy and a minor in Computer Science. She wants to provide the SMCM community with the opportunity to make sustainable choices and get more students working green jobs on campus. She is interested in food; food justice, sovereignty, cooking, eating, and growing! In her free time, Maddie enjoys hiking, rock climbing, and learning to paint.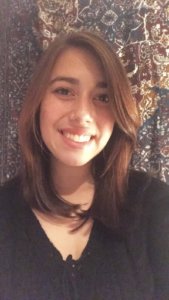 Lindsay Bull
Lindsay Bull is a Senior here at SMCM. She is an environmental studies major with educational studies and art minors. She is the president of the sustainability club and the head beekeeper at the campus farm. Lindsay is working to help plan and facilitate more sustainability-focused projects here on campus, and maintain current ones (such as collecting compost every Friday with the other intern Atlas).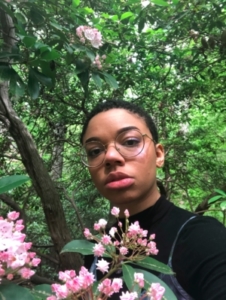 Atlas Jackmon
Atlas is a senior, studying Asian and Environmental Studies. They are currently researching Chinese herbal medicine practices for their Saint Mary's Project. They have worked at the Kate Chandler Campus Farm. They are on the exec boards of the Burlesque and Radio clubs. After school, Atlas hopes to eventually start their own sustainable farm.