About Us
The Wellness Center is staffed by a team of medical and mental health professionals to assist you in addressing your physical and mental health concerns. In order to provide you with the highest quality of care, the Wellness Center utilizes an integrated treatment approach. Our multi‐disciplinary team of clinicians works collaboratively to optimize your wellness through seamless prevention and intervention. The Wellness Center values the privacy of students and the confidentiality of the personal and health information entrusted to us. Information is shared between services at the Wellness Center on a strict "need to know" basis.
Student Portal
Through your Wellness Center health portal you can enter your health history, share your insurance card, and upload an immunization record.  If you have any questions please contact the Wellness Center at 240-895-4289.
Click here to view a printable guide to the information required on the Health History form.
Proposed Tobacco Free Policy
A draft of the proposed tobacco free policy is available here. 
Services
Individual therapy
Outpatient medical care
Group therapy
Evaluation and treatment of acute minor illness or injury
Allergy shots
Referral assistance
Psychiatric Evaluation
Crisis intervention
Sexual Misconduct Advocacy and Resource Team (SMARTies)
Peer Health Educators
Prescription and over-the-counter medications
ECP (Plan B) – fee required
First aid supplies
Professional advocacy
Lab tests (by physician's order)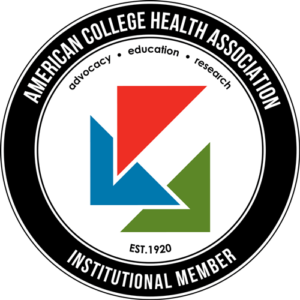 The Wellness Center is an active member of the American College Health Association.