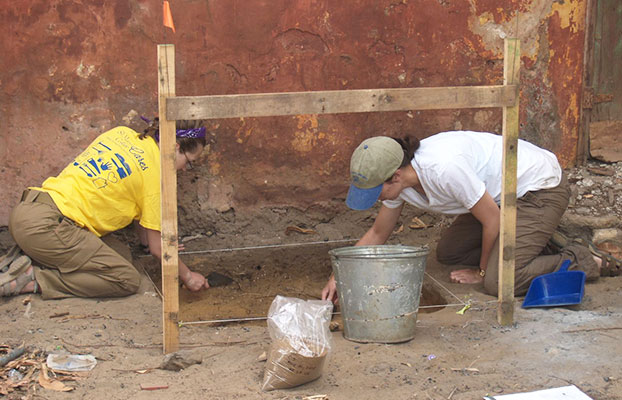 The Historical Archaeology Field School (ANTH410)
A 10-week course in archaeological methodology sponsored by Historic St. Mary's City and St. Mary's College. Practical experience is supplemented by seminars. The course is cross-listed as HIST 410. This opportunity provides students with hands-on experience in colonial history, archaeology, and museum studies.
Research Methods course (ANTH385)
You have the option to design and carry out archaeology surveys at properties in St. Mary's county. Much of this work results in internship opportunities.
Learn more about Beyond the Classroom opportunities >>