Wednesday October 14, 2015
4:45 – 5:45pm Glendenning Annex
Join us for a discussion with alumnus Frederick (Spike) Meatyard, Landscape Designer and Co-Founder of Double "T" Oyster Ranch.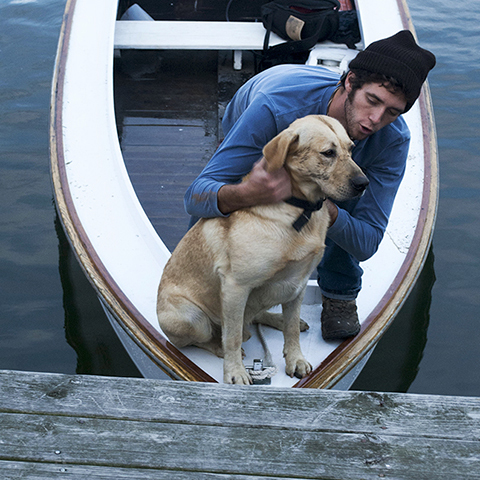 Frederick Meatyard (Spike) graduated with a BA in Anthropology, with minors in Environmental Studies and Art from St. Mary's College of Maryland in 2009. After graduation, he attended the Urban Design Studio at Harvard University and then received a Masters in Landscape Architecture from Rhode Island School of Design in 2014. Currently, Meatyard is a landscape designer for Environmental Systems Analysis, Inc. in Annapolis, Maryland. As a professional landscape designer and field ecologist at Environmental Systems Analysis, Inc. (ESA) Meatyard performs a range of design work from environmental analysis and concept design using AutoCAD and Adobe Creative Suite to design development, project construction phases, and post construction monitoring. ESA's clients include federal, state and county governments, non-profit organizations, private companies, and education institutions within the Maryland, Virginia, and Washington, D.C. areas.
Meatyard is also co-founder of Double T Oyster Ranch in Herring Creek, Maryland. As a co-founder/partner at Double 'T' Oyster Ranch, he has designed and developed a growing aquaculture business in compliance with Maryland State and US Army Corps of Engineers regulations. His duties include permit acquisitions, marketing, and harvesting oysters; as well as, designing and constructing infrastructure such as piers, barges, boats, and water column cages. Meatyard's mission in this venture is to find a balance between culture and ecology in the Chesapeake Bay's Oyster Industry.