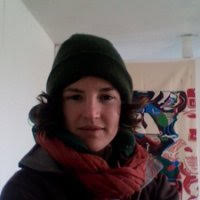 Aschely Vaughan Cone (b. San Antonio, TX 1985) recently graduated from the LeRoy E. Hoffberger School of Painting at the Maryland Institute College of Art with an MFA in Painting. In 2007 she received a BA in Liberal Arts from St. John's College in Annapolis, MD, studying classics and philosophy; in 2012 she received an MA in Art History from Tulane University in New Orleans, LA. Her specialization was 19th century French painting, and she wrote her thesis on the early works of Edouard Manet. She has also studied at the Chautauqua School of Art and the New York Studio School. In 2016, her work was featured in New American Paintings MFA annual edition.
Her awards include a matching scholarship for study at the Skowhegan School of Painting and Sculpture and the SMCM-MICA Artist House Teaching Fellowship. She was also the recipient of The Henry Walters Traveling Fellowship, which will allow her to travel to Indonesia during the Spring of 2017 to study Indonesian textiles and sacred architecture.
Her current body of work uses the ideas of the arch and the shield, investigating notions of entry and obstruction, access and denial. The large-scale canvases reinforce an association with an architectural form, so that the painted arch creates the sensation of literal passageway or archway. At the same time, the works can be read more like shields, or flat obstructions. Themes of pattern and monumentality feature prominently in her work as well.
Aschely will be teaching Introduction to Painting at St. Mary's College this fall. http://www.aschely.com