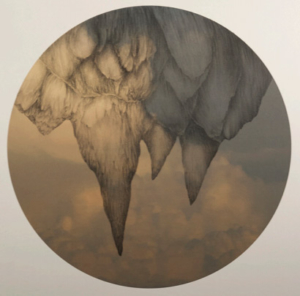 Jennifer D. Anderson is an Associate Professor of studio art at Hollins University, where she teaches drawing, printmaking and professional practices. She currently serves as Art Department Chair. Her recent scholarly output includes papers given at the SGC International, College Art Association, and Southeastern College Art conferences. The Norton Simon Museum included her essay "Print University" in Proof: The Rise of Printmaking in Southern California.
Anderson received a MFA from the University of Georgia. She has taught and lectured at institutions across the United States including workshops at the J. Paul Getty Museum. Anderson has also served as president of the Los Angeles Printmaking Society and Vice President of External Affairs for SGC International.
In her studio practice, Anderson gravitates towards labor- and time-intensive processes from making thousands of small delicate cuts in paper with X-acto knives to intricate graphite drawings on vellum. The artist's touch is extremely important to her as it creates an intrinsic presence within her work reflecting a fragility of memory and the phenomena of meaning. Her work has been exhibited in solo and group exhibitions across the United States and abroad and has been included in publications as diverse as Tricycle and The Carolina Quarterly. During the summer of 2014, Anderson completed a massive mural project for the Taubman Museum of Art titled Resolute Understanding of Fragile Things and spent a month in Malta for an artist exchange with the St. James Cavalier Center for Creative Arts.