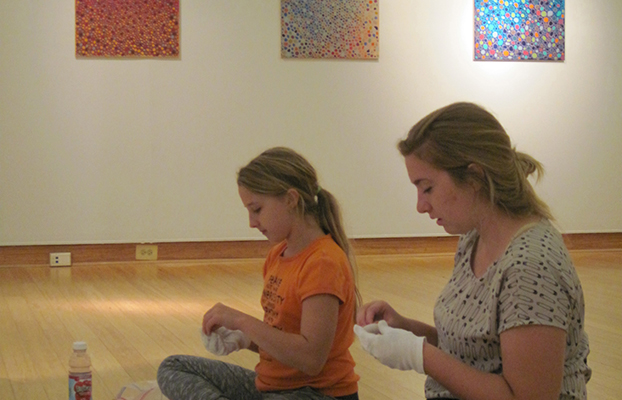 The Washington-Baltimore area is chock-full of fabulous internship opportunities for all sorts. There are also some great options in the immediate Southern Maryland area and even opportunities right here on campus for those that might want to consider an internship while taking classes at St. Mary's.
Working in a private gallery or with an art consultant is a good way to learn about the commercial side of the art business. Working with public arts administration organizations such as state and county arts councils can be a great way to learn about public arts policy and how art interfaces with civic governments. Museums often consist of many departments, each with their own area of specialization including curation, collections management, and education.
Art education experiences also come in many forms. This sort of experience can be had through the education department of a museum, working in schools, or working with summer youth programs. Below is a list of some possible internship sites.