The Honors College Promise
We guarantee every student the opportunity to engage in a research, internship, or international experience. Combine that with the rest of your St. Mary's College experience and you'll be well on your way to a rewarding career.
Professional Fellowship Program (PFP), On-campus
An on-campus internship involves a mentoring relationship for the student to learn new skills and develop professional talents that exist outside of the classroom. These internships provide students with an easily accessible experience that allows their exploration in a job or career field they find interest in.
Federal Work Study (FWS), On/Off-campus
Eligible students will work directly with the Office of Financial Aid in collaboration with career development staff to identify professional goals. The student will be placed with a community partner in a custom internship designed to relevant skills and experience for post graduation success.
Credit Bearing Internships, On/Off-campus
Students interested in earning academic credit for an internship should review the Internship Syllabus, which includes an overview of the process for obtaining academic credit and information on eligibility, registration, and requirements.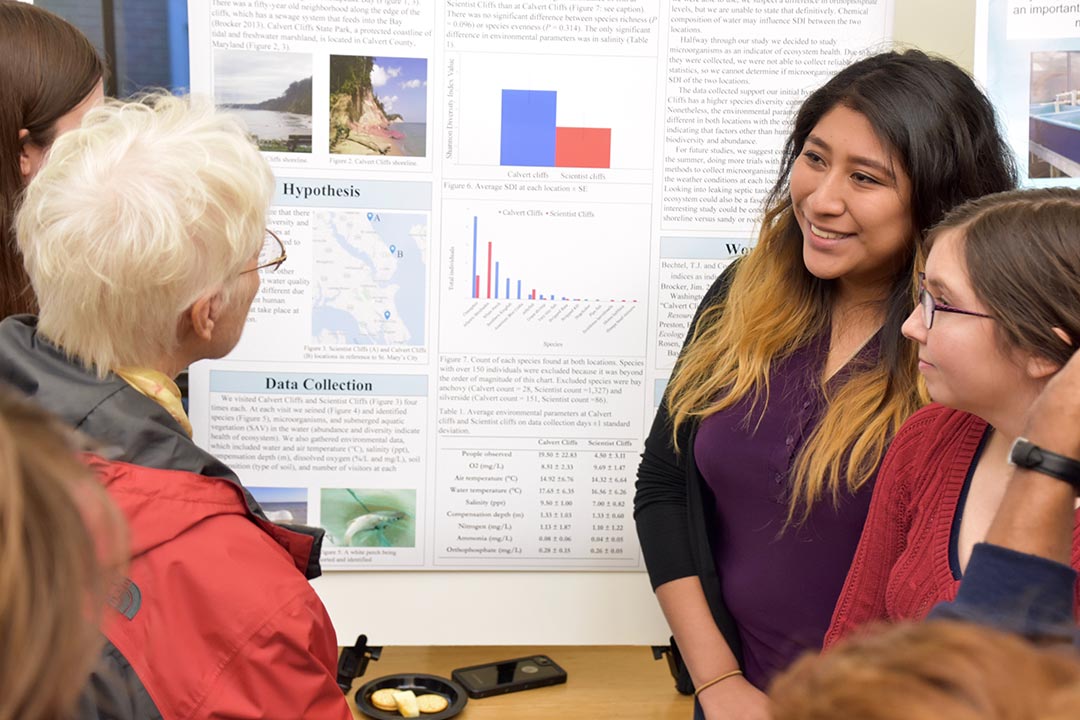 St. Mary's College students have many opportunities to make intellectual discoveries of their own with the encouragement and guidance of faculty mentors, working on St. Mary's Projects (SMPs), St. Mary's Undergraduate Research Fellowships (SURF), Research Experience for Undergraduates (REU), Field Research, and more.
The St. Mary's College Washington Program (WP) is a prestigious career development initiative designed to help students apply to select internships in Washington, D.C.
In 1996, St. Mary's College of Maryland joined with southern Maryland business organizations in a partnership to expand our ability to recruit and educate outstanding students in the field of computer science. Many graduating computer science majors point to this program as the most important part of their undergraduate experience.
Experiencing the Liberal Arts in the World (ELAW)
Please direct any questions regarding satisfying and registering for ELAW requirements to corecurriculum@smcm.edu.