Having the right connections is one of the most essential aspects of the job search. Once a person joins St. Mary's College, they're entered into a composite group of alumni, faculty, staff, community members, and professional partners that can help each and every student get their foot in the door.
Bookbag to Briefcase
Every semester the college hosts a series of networking events to target students of each and every field. We invite alumni, faculty, and professional connections on-campus to socialize and connect with current students. These events provide opportunities to actively engage with current professionals who went through similar educational experiences, and we encourage students to follow up with the connections they make following the event. Keep up to date with our calendar to see when the next networking reception is for your discipline.
Davita Fennell '20, an arts major and an educational studies and computer science minors, attended the Arts and English Networking Session in the Spring of 2019.
I attended the Arts and English Networking Session back in April, and I left with around four business cards and one really good personal connection with an alumni. The Career Center helped me out with communicating professionally with people and how I should interact with them afterwards. I emailed everyone I got a business card from, just as a follow up and to let them know that I appreciated their time. I got responses from everyone and a shadow opportunity from Kevin Wehmueller who works at Taoti in DC. It was such a great opportunity where I learned so much and it has opened up more doors for me to look into after graduation.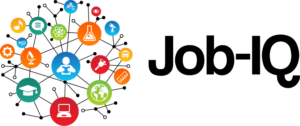 Exclusive to St. Mary's College, first-year students have the option of using Job-IQ, an online career curriculum that teaches professional exploration, resume development, and interview and networking skills. Job-IQ includes personal guidance by matching you with an alumni or community mentor.
Learn more»