Aurora Margarita-Goldkamp, M.A.

Director of International Education

Aurora holds a B.A. in French Studies from Wesleyan University, where she studied abroad in Oaxaca, Mexico, and Paris, France. She earned her M.A.  in International Education Management from the Middlebury Institute of International Studies at Monterey, and has lived and worked abroad several years in Avignon, France and at the Umbra Institute in Perugia, Italy. She comes to SMCM most recently from an institutional relations manager role with Arcadia's College of Global Studies, where she was on the road advising and recruiting throughout the East Coast. Aurora is passionate about helping students have a life-changing experience abroad. Book an advising meeting with Aurora to inquire about study abroad!

Sahra Grube

Office Administrator

Sahra has been with SMCM since 2008 and joined the Office of International Education in 2016. She is also a Notary Public. She has traveled to Southern Spain, and this past January went to West Africa with the SMCM Senegal Study Tour. Sahra has always enjoyed watching the students grow in the many years she has been here, but this position has been by far her favorite. She loves seeing how transformative the experience of traveling the world can be for students.




Ashley Ensor

Peer Advisor Intern

Also on our ambassador team (see below!), Ashley studied abroad at James Cook University in Australia in Spring 2020. Upon her return, she joined the OIE to advise her peers on the study abroad application process and experience. Want to speak with Ashley about the student perspective for study abroad? Book a meeting directly with the Peer Advisor!
Meet our Overseas Hawks Ambassadors!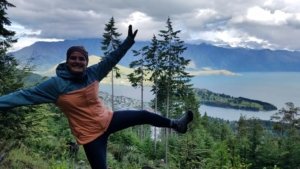 Anna LaPoint
Major: Biology and Environmental Studies
Study Abroad Program and Term: James Cook University in Australia, Fall 2019
"My highlight was making new and different connections with people from all over the world that share similar academic/professional interests."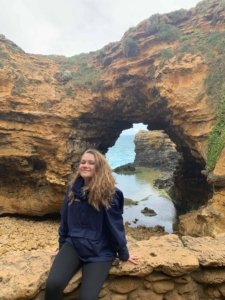 Elena League
Major: Biology
Study Abroad Program Name and Term: James Cook University in Australia, Fall 2019
"My highlight was always saying yes to spontaneous adventures because they turned out to be the most memorable experiences. The many people I met and friends I made were also so amazing and friendly."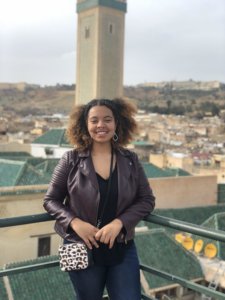 Marisa Guy
Major: Political Science, Environmental Studies (Art Minor)
Study Abroad Program: Amideast Morocco, Spring 2020
"The Amideast abroad program's aimed to help create a narrative of the Middle East that many western people are not capable of gaining due to western narrative and western media. My goal is to make sure that the next Black girl or low-income student who goes abroad is properly prepared and knows what to
expect."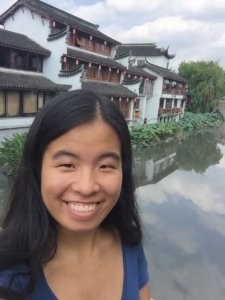 Gracie Balzar
Major: Asian Studies & Chinese (Music Minor)
Study Abroad Program: Fudan University Exchange, China, Fall 2019
"Studying abroad is definitely something you should do if you can. Feel free to reach out to me about acclimating to a new country, transferring credits, preparing necessary documents, or anything else Study Abroad related. I'm here to help!

Ashley Ensor
Major: Biology and Sociology
Study Abroad Program: James Cook University, Australia, Spring 2020
"Studying abroad was such an amazing opportunity and allowed me to make so many connections, embrace Australian culture, travel, and learn more about myself. My highlight was adventuring throughout Australia to their national parks and the Great Barrier Reef with friends I made on my travels."