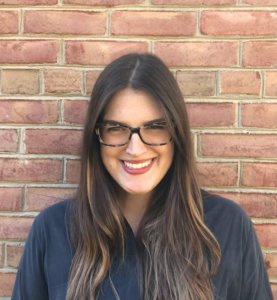 Aurora Margarita-Goldkamp, M.A.
Director of International Education
Aurora holds a B.A. in French Studies from Wesleyan University, where she studied abroad in Oaxaca, Mexico, and Paris, France. She earned her M.A.  in International Education Management from the Middlebury Institute of International Studies at Monterey, and has lived and worked abroad several years in Avignon, France and at the Umbra -ISI Institute in Perugia, Italy. She came to SMCM most recently from an institutional relations manager role with Arcadia's College of Global Studies, where she was on the road advising and recruiting up and down the East Coast. Aurora is passionate about helping students have a life-changing experience abroad. Book an advising appointment with Aurora now!
Office Associate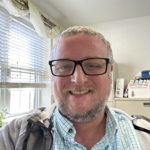 John Ragusa
jbragusa@smcm.edu
John earned a Bachelors of Science in American History with a Minor in Business Administration from Frostburg State University. After earning his degree, he went on to work for the Circuit Executive's Office for the US Courts in Washington DC where he was an Administrative Assistant. After about six years, he found a job in sales working for a plumbing supplier closer to home. After two years in sales, he was given the opportunity to manage and partially own a store of his own in Mechanicsville. For five years, he was President of Mechanicsville Noland Company. John left that job in the summer of 2023 to pursue career opportunities working in Education. John currently supports Philosophy, International Education, and the Center for Inclusive Learning and Teaching.
OIE Intern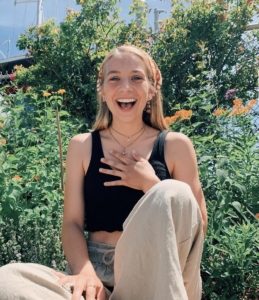 Ellie Walter
emwalter@smcm.edu

Ellie is majoring in Neuroscience and Spanish with minors in Environmental Science and Music. She studied abroad in Fall 22 in Costa Rica through the ICADS field program. Along with being a study abroad alumni ambassador, she is on the Women's Tennis team, SMCM Chamber Singers, the executive board of the Sustainability Club, and an admissions student ambassador. She can't wait to meet you and continue talking about study abroad programs!
Student OverSeas Hawks Ambassadors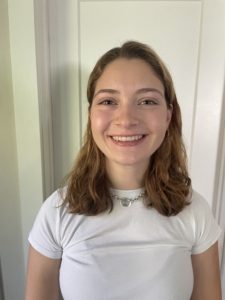 Tess Ovington
Study Abroad Ambassador
tkovington@smcm.edu
Tess is an Economics and French double major at SMCM. Fall semester of 2022 she studied in Ireland at University College Dublin. In high school, Tess studied abroad in Germany for a year. Following her exchange year, she and her family hosted a German exchange student. On campus, Tess is on the rowing team and works at the climbing wall. After St. Mary's she's interested in attending graduate school abroad and pursuing a career in international business where she can apply her language skills. Feel free to reach out to her about any study abroad questions!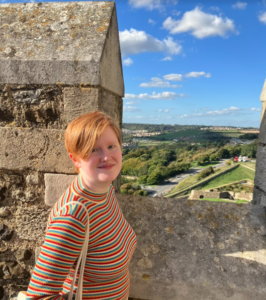 Annilee Hampton
Study Abroad Ambassador
ajhampton@smcm.edu
Annilee is a junior at SMCM double majoring in English and Film Studies, with a minor in Creative Writing. She studied abroad in London, England in the Fall 2022 semester. Please feel free to reach out to Annilee with any questions you have about studying abroad!
Lucy Pomles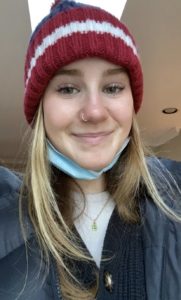 Study Abroad Ambassador
lapomles@smcm.edu
Lucy is a junior at St. Mary's and she spent a semester studying abroad in Dublin, Ireland. She's pursuing a double major in Political Science and Economics and is happy to speak with anyone about the St. Mary's International Education experience!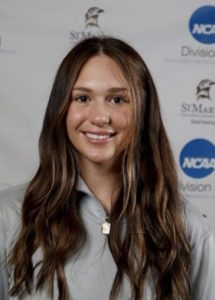 Maddie Clemmer
Study Abroad Ambassador
mrclemmer@smcm.edu
Maddie Clemmer is a Marine Science major at SMCM who studied abroad at James Cook University in Australia in the Fall of 2022. While she was there, she was learning right on the Great Barrier Reef and literally dove into the world of Marine Science at the undergraduate and graduate level and learned what it is like working in the field. She also plays Women's Lacrosse and is president of the Ski and Snowboard club at SMCM. While in Australia, she fell in love with scuba diving and decided that she wants to pursue scuba and marine science in her career. Because of this she has an internship this summer to get her Dive Master!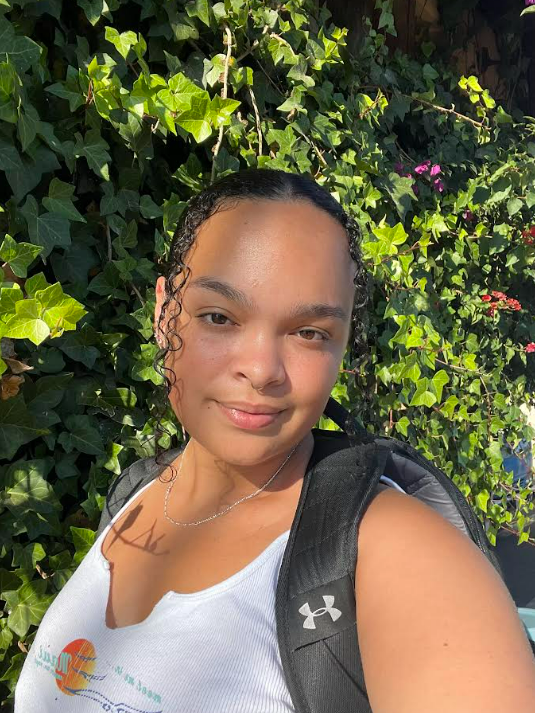 Kaila Webster
Study Abroad Ambassador
klwebster@smcm.edu

Kaila is a senior Environmental Studies major with a focus on Biology and a minor in Spanish. She attended the ICADS field program in Costa Rica, in the spring semester of 2023. Because of this, Kaila was able to explore terrestrial ecology in one of the most biodiverse places on Earth! On campus, she is also a peer-to-peer career mentor and greenhouse technician intern for the SMCM biology department. Feel free to reach out to Kaila with any of your study abroad inquiries, she'll be happy to speak about the St. Mary's International Education experience!
Jackson Meyers
Study Abroad Ambassador
jhmeyers@smcm.edu

Jackson Meyers is a senior Environmental Studies and Political Science double major and Economics minor. Apart from being a Study Abroad Ambassador, he is also on the Men's Soccer team, an Admissions Ambassador, a member of SAAC, and completed the Washington Program this past summer. Jackson studied abroad in Perugia, Italy in Spring 2023 at the Umbra Institute completing their Food, Sustainability, and Environmental Studies program. Jackson says, "being abroad helped grow as a human being, gave me amazing experiences I'll remember for the rest of my life, and let me make friends all across the world. I'd recommend studying abroad to absolutely everyone and am excited to talk to people about the opportunity."