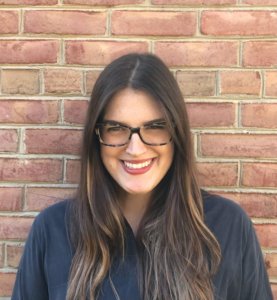 Aurora Margarita-Goldkamp, M.A.
Director of International Education
Aurora holds a B.A. in French Studies from Wesleyan University, where she studied abroad in Oaxaca, Mexico, and Paris, France. She earned her M.A.  in International Education Management from the Middlebury Institute of International Studies at Monterey, and has lived and worked abroad several years in Avignon, France and at the Umbra -ISI Institute in Perugia, Italy. She came to SMCM most recently from an institutional relations manager role with Arcadia's College of Global Studies, where she was on the road advising and recruiting up and down the East Coast. Aurora is passionate about helping students have a life-changing experience abroad.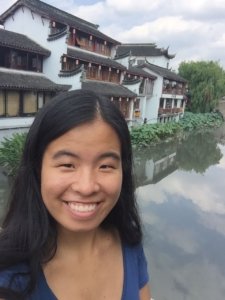 Gracie Balzar, B.A.
Study Abroad Advisor
Gracie started her experience with study abroad in 2019 by enriching her Mandarin Chinese skills in Shanghai, China through the Fudan program. During her undergraduate career, she also assisted her peers in the study abroad journey by interning with the Office of International Education. She graduated from St. Mary's College of Maryland in May 2022 with a BA in Asian Studies and a BA in Mandarin Chinese. Book an advising appointment with Gracie now!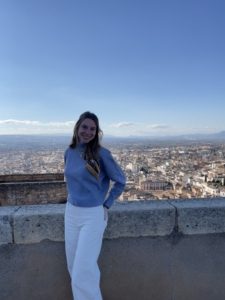 Kyra Feinauer

OIE Intern 
Kyra is a senior athlete at SMCM, double majoring in Biology and Spanish. Kyra studied abroad in Granada, Spain during the Spring 22 semester. Feel free to contact Kyra with any questions you have about studying abroad.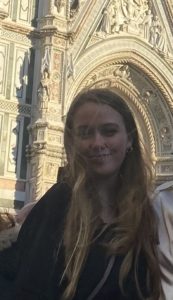 Bella Sterner
OIE Intern 
Bella is a senior at SMCM double majoring in neuroscience and psychology with a music minor. She is a student athlete and peer tutor on campus who studied in Dublin, Ireland during the Spring 2022 semester, and is hoping to continue her education internationally after graduation. Please feel free to contact her with any questions you have about studying abroad!
Somya Sharma-Holt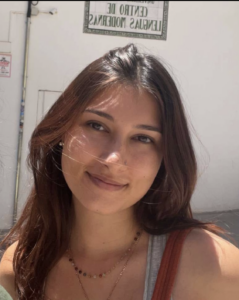 Study Abroad Ambassador
Somya is a senior at SMCM, and a transfer student, double majoring in Spanish and Sociology. She studied abroad in Granada, Spain during the Spring 2022 semester. Please don't hesitate to reach out to Somya with any questions about the study abroad application process or abroad experience.