SMCM students are now eligible to obtain an ISIC card through the Office of International Education. The ISIC is a great piece of identification to have while traveling as well as something that offers you additional travel protection and great discounts around the world (including the U.S.).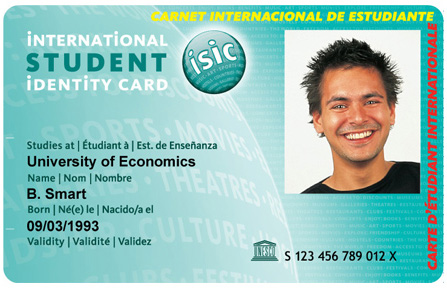 The International Student Identity Card (ISIC for short) gives you thousands of travel, online and lifestyle discounts at home and abroad. It's the only internationally accepted proof that you are a student, and will save you money on flights, accommodation, travel, shopping and entertainment all around the world, all for just $25! It's a no brainer really.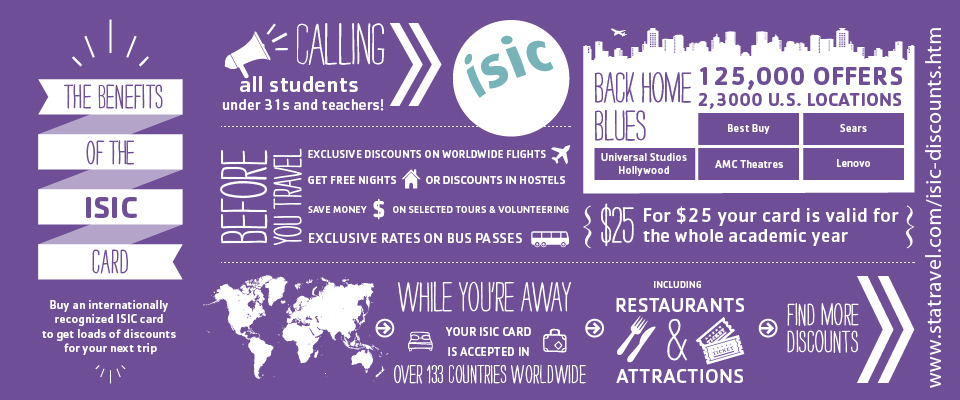 Get International recognition of your full-time student status
Exclusive discounts on worldwide flights, including STA Travel's BlueTicket fares
Discounted rates and free stuff at hotels and hostels worldwide
Get discounts and benefits in over 125,000 locations
Travel more with discounts on train tickets and buss passes
Endorsed by UNESCO
Get help on the go with a 24-hour Help Line emergency service
ISIC cards cost $25 and are good for one year from date of issue. We recommend all students purchase an ISIC card at least three (3) weeks prior to your date of departure. Any questions always feel free to stop by the International Office and our staff will be happy to assist!