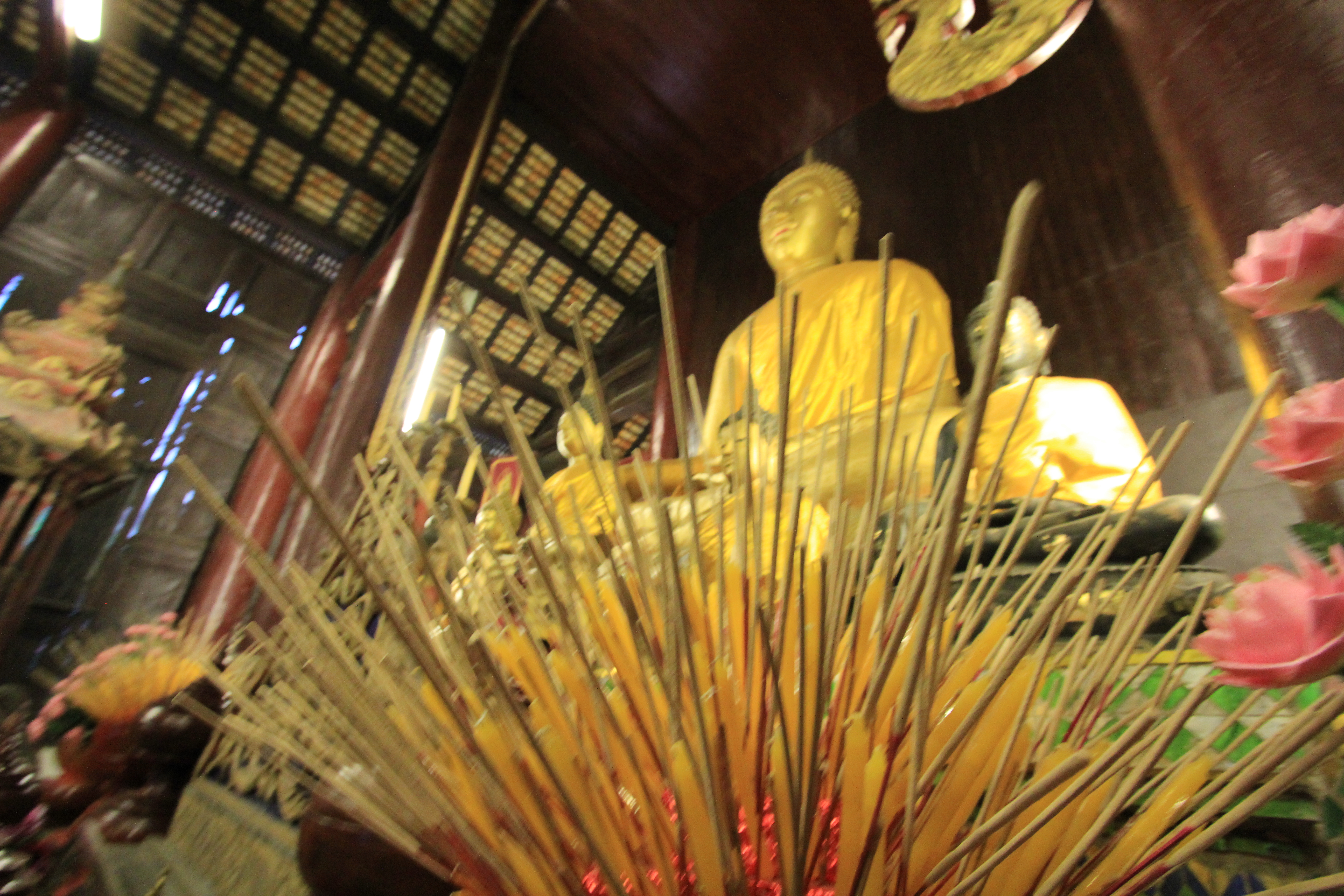 Pre-Requisites
Minimum GPA: 2.0
Judicial Check
Academic Conduct Review
Dates and Important Links
Summer 2023 : May 27 – June 15, 2023
Application Deadline: February 1, 2023
Info Sessions with Leaders in Margaret Brent:
Tuesday, October 18th, 11:20 am
Thursday, November 17th, 5 pm
Thursday, January 19th, 11:20 am
Explore Bangkok, Nakhom Pathom, Chiang Mai, Pattaya, and Ko Samet
Meet the first fully ordained woman monastic in Thai Buddhism
Meet with Burmese monks, visit refugee camps, and go on an elephant trek in Chiang Mai
Study Abroad Budget
Estimated Program Cost:  $4000-4600 (subject to change)
About the Program
This course satisfies the cultural literacy core requirement.
The Thailand Summer Study Tour ( INTL360) will be led by Professors John Schroeder and Bradley Park from the Department of Philosophy and Religious Studies, and includes 5 pre-departure course meetings on Buddhist philosophy, Thai culture, Thai language, and social norms in Thailand. A detailed itinerary will be distributed to students during our pre-departure meetings in March, but here's a prelude of our adventures:
We'll begin in Bangkok, spending two days exploring and learning about the vibrant hub of of SE Asia. We will then travel to Nakhom Pathom to visit with the first fully ordained woman monastic in Thai Buddhism (Dhammananda) and participate in a series of seminars and workshops on women and gender in Buddhism. After our brief monastic experience, we will travel by train to Northern Thailand and spend time in Chiang Mai meeting with Burmese monks, visiting refugee camps, meeting with professors and students from Chiang Mai University, participating in a day-long retreat, and going on an elephant trek. After our time in Chiang Mai, we will travel South to Pattaya–a town renowned for its sex tourism–to meet with organizations that work with sex-workers, HIV, and LGBTI life in Thailand.
We'll spend the final days of our time in Thailand on the beautiful island of Ko Samet–an ideal place for reflection and critical discussion as we play in the Gulf of Siam.
The Thailand Study Tour counts as an upper division course in philosophy and religious studies, is cross-listed with Asian Studies, and also fulfills the cultural literacy core requirement (previously ELAW). The class will explore traditional and contemporary Buddhist views on the relationships between Buddhist wisdom and social justice. An important goal of the course is to connect the intellectual and scholarly knowledge that you will learn about Buddhism with the concrete experience of being in a Buddhist culture, meeting important Buddhist leaders, and learning first-hand what Engaged Buddhism and Thailand is all about. Thus, you will not only learn about the philosophical and historical roots of of Buddhism–as you would in any academic course on Buddhism–but you will have the opportunity to step outside the classroom and see how Buddhism is actually lived and incorporated into the everyday lives of people throughout Thailand.
Learning about Engaged Buddhism in Thailand is invaluable because we'll learn from people who apply Buddhist teachings in their efforts to solve pressing issues relating to poverty, environmental destruction, prostitution, war, and violence on local and global scales. We will have the opportunity to meet with a number of leaders of the Engaged Buddhist movement in Thailand and learn first-hand how they apply traditional Buddhist principles to contemporary problems.
Faculty Leaders
John Schroeder, jwschroeder@smcm.edu
Bradley Park, bdpark@smcm.edu
How credits taken abroad will transfer back to SMCM.
The academic and judicial requirements for any student considering studying abroad.
How financial aid will apply towards your study abroad program and what scholarships are available.
Payment processes for semester-long, short-term, and non-SMCM study abroad programs.