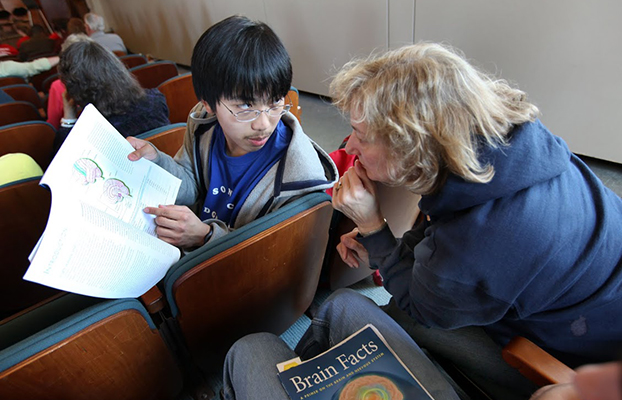 The neurosciences investigate the molecular, cellular, and genetic aspects of nervous system functioning as well as their influences on behavior.

The minor in the neuroscience will enable you to explore the brain from a biological, chemical, and psychological perspective. This requires knowledge about the function of neurons, the function of various brain regions, and their relation to behavior, as well as a grasp of the methodology behind neuroscientific research including development, analysis, and interpretation of experimental studies.
The goal of the neuroscience minor is to create a cross-disciplinary approach to the neurosciences with each student gaining experience and perspectives from the disciplines of biology, chemistry, and psychology.
The minor places a strong emphasis on direct research experience within the neurosciences. In addition, the neuroscience minor creates an environment where faculty and students work collaboratively and discuss issues of neuroscience.