TFMS's Second Annual Film Series, February 2009, explored how home movies inflect issues of gender in narrative, experimental, and documentary film. Internationally acclaimed, award-winning filmmakers Michelle Citron, Daniel Reeves, and Jennifer Hardacker were joined by film scholars and archivists Patricia Zimmermann and Pamela Wintle to screen and discuss a variety of work that incorporated home movie footage. Topics included gender and family relationships, war and masculinity, and the home movie as socio-historical document.
Michelle Citron
"Daughter Rite" & "Mixed Greens"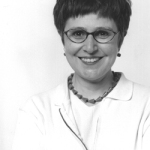 An award-winning media artist, Michelle Citron has made numerous media pieces, including the CD-ROMs As American as Apple Pie, Cocktails and Appetizers, and Mixed Greens, as well as the acclaimed films What You Take for Granted (1984) and Daughter Rite (1980).
Citron's work has been shown at museums and film festivals around the world, including the Museum of Modern Art, the Whitney, The Kennedy Center, the American Film Institute, and the New Directors, Berlin, London, and Edinburgh film festivals. Her award-winning book, Home Movies and Other Necessary Fictions (1999), has been cited for its "extraordinary blend of autobiographical and film writing which offers a radical new way of thinking and writing about film."
Recipient of two National Endowment for the Arts Filmmaking Grants and a National Endowment for the Humanities Media Grant, Citron is chair of the Department of Interdisciplinary Arts, Columbia College, Chicago.
For the film series, Citron screened Daughter Rite, a groundbreaking experimental narrative about mothers, daughters, and sisters, along with her 2004 interactive film, Mixed Greens.
Daniel Reeves
"Obsessive Becoming," "Sombra a Sombra," and other short films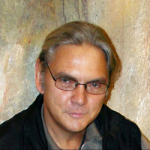 Daniel Reeves has worked in sculpture, film, video, and installation since 1970. His works are held by numerous international collections, including the Museum of Modern Art, New York; Centre Pompidou, Paris; Stedelijk, Amsterdam; and the San Francisco Museum of Art. Recipient of numerous national and international prizes, including three Emmy Awards for Smothering Dreams (1981), an autobiographical film that deals with the myths and realities of war through his experience in Vietnam during the Tet Offensive, his films and videos focus on personal, political, and spiritual themes, from socially condoned violence to the divine nature of existence.
Formerly a Research Fellow in the Department of Visual Communications at Edinburgh College of Art, Scotland (1999-2008) and The Marion Endowed Chair in the Photographic Arts at the College of Santa Fe, New Mexico (2007-2008), Reeves is currently working on a series of digital paintings and is in post-production work on End-to-End, a cutting-edge, time-based digital installation in triptych format.
Along with Sombra a Sombra, Reeves screened the award-winning Obsessive Becoming (1995), a film that combines interrogation of family psychological and physical abuse with interrogation of war and technological iconography, infusing the construction of masculinity in the twentieth century. Blending old technologies like family photos and home movies with new digital imaging systems, the film refutes the borders between media, families, nations, and identities, morphing them all into a continuous stream of history, memory, fantasy and political ethics.
Patricia Zimmermann / Pamela Wintle
Mining the Home Movie
special screening: Miriam Bennett's 1932 "A Study in Reds"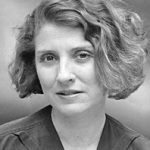 Patricia Zimmermann is professor in the Department of Cinema, Photography and Media Arts at Ithaca College, and is the author of numerous books, including Reel Families: A Social History of Amateur Film(1995), States of Emergency: Documentaries, Wars, Democracies (2000), Mining the Home Movie: Excavations in Histories and Memories (2008), and Public Domains: Cinemas, Histories, Visualities, a work that explores the relationship among historiography, political engagements, and digital art practices.
Zimmermann has delivered invited lectures and plenary addresses across the globe and throughout the United States. Currently, she serves on the editorial boards of the journals Wide Angle, The Journal of Film and Video,The Sixties, and The Moving Image: The Journal of the Association of Moving Image Archivists and as co-director of the week-long multimedia inter-arts festival, the Finger Lakes Environmental Film Festival.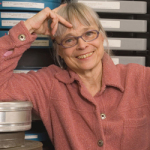 Pamela Wintle is the senior film archivist for the Human Studies Film Archives (HSFA) in the Department of Anthropology, National Museum of Natural History, Smithsonian Institution, and founding board member of Northeast Historic Films (NHF), a regional moving image archives located in Bucksport, Maine. The HSFA collects, preserves, and makes accessible moving images and associated materials that document the world's cultures and the history of visual anthropology. NHF collects, preserves, and makes accessible moving images of northern New England.
For the film series, Zimmermann and Wintle presented "Mining the Home Movie," a program exploring the social, regional, national, textual, and historical meanings of home movies through screenings selected from the archival collections from the Human Studies Film Archives of the Smithsonian Institution and Northeast Historic Film in Maine.
Jennifer Hardacker
"Ghost Stories," "For Summers to Come," "24," & "The Nightgardener"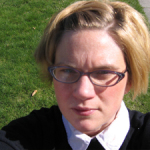 A self-described experimentalist and structuralist who has worked professionally as an editor and assistant editor of television commercials, short films, and music videos, Jennifer Hardacker has been making short films and videos for over 13 years. Her work ranges from animation and abstraction to the personal essay and the home movie, and has been shown in festivals across the United States and Canada. Hardacker's films are often personal in nature and are interested in re-imaging and re-imagining the meaning and context of images.
Hardacker currently teaches film and video production and studies at Pacifica University in Oregon.
For the film series, Hardacker screened and discussed four experimental works–24, Ghost Stories, For Summers to Come, and The Nightgardener.