TFMS's Third Annual Film Series, April 2010, focused on environmental film. Internationally acclaimed, award-winning filmmakers Scott Hamilton Kennedy (United States), Yung Chang (China/Canada), and Wolfgang Widerhofer (Austria) screened and discussed a variety of work that explored a range of environmental issues. Topics included environmental displacement, environmental racism, built environments and social activism, and dependence and sustainability. You are welcome to browse each film's web site, below, for further information about the filmmakers, critical response to their work, honors and awards, screen captures, etc.
Scott Hamilton Kennedy
"The Garden"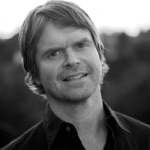 Filmmaker Scott Kennedy's 2008 film, The Garden, documents the struggles of Latino/a farmers in South Central Los Angeles to keep their 14-acre community garden, the largest urban garden in the U.S., from repossession and land development. In cinéma vérité fashion, it tells the story of backroom deals, green politics, money, poverty, power, and racial discord.
Nominated for a 2009 Academy Award for Best Documentary Feature,The Garden won Best Documentary at the prestigious AFI Silverdocs Film Festival and was the official selection at the L.A. Film Festival. In his review of Kennedy's film for the L.A. Times, Kenneth Turan wrote: "Excellent! Its lessons about the levers of power and politics, and how easy it is to get co-opted, are relevant everywhere. The Garden is a potent human drama." A former theater artist and DJ, Kennedy began his film/video career as a director of music videos, making several number-one internationally aired videos, including Jimmy Cliff's remake of "I Can See Clearly Now." As a film/video director, Kennedy has worked with Showtime, CBS, AMC, low-budget feature film legend, Roger Corman, and Mattel Corporation.
His critically-acclaimed, award-winning debut feature documentary, OT: our town (2002), which Kennedy produced, directed, shot, and co-edited, was short listed for an Oscar nomination by the Feature Documentary panel of AMPAS (Academy of Motion Picture Arts and Sciences) and nominated as Best Documentary Feature by the Independent Spirit Awards. It tells the story of students' attempts-with no stage, money, or theatre experience-to produce Thornton Wilder's American classic, Our Town, at Dominguez High School in Compton, California, the first play produced there in 20 years. Kennedy is currently in post-production on a documentary entitled Fame High, about the Los Angeles County High School for the Arts (LACHSA).
Yung Chang
"Up the Yangtze"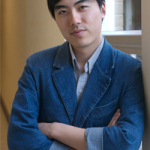 Filmmaker Yung Chang screened and discussed his first feature-length documentary, the critically acclaimed, award-winning Up the Yangtze (2007). The film documents the moving and richly detailed narrative of a peasant family forced to negotiate the historic changes brought on by the construction of the Three Gorges Dam, the world's largest hydroelectric mega-dam and China's biggest engineering endeavor since the Great Wall.
As John Anderson, writing for Variety in December 2007, remarked: "China's Three Gorges Dam is considered by many experts to be a full-steam-ahead eco-disaster, but . . . Yung Chang's gorgeous meditation is more concerned with the project's collateral human damage: old farmers evicted, young people in servitude to Western tourists [who motor up the Yangtze on luxury cruise boats on "farewell tours" to what the dam shall soon obliterate], all brought about by an endeavor whose collective weight may ultimately tilt the Earth's axis. A gloriously cinematic doc of epic, poetic sadness."
A Chinese-Canadian filmmaker currently based in Montréal, Chang earned a degree in film production in 1999 from Concordia University and graduated from the Neighborhood Playhouse School of the Theatre in New York City, where he studied the (Sanford) Meisner acting technique. His first documentary short, Earth to Mouth (2003), produced by the National Film Board of Canada (NFB), is a meditation on migrant farm labor, food production, and Canada's Chinese community. It circulated widely on the international festival circuit, winning awards at the International Film and Video Festival in Columbus, Ohio, and at Montréal's Rencontres internationales du documentaire.
Wolfgang Widerhofer
"Our Daily Bread"
Due to the eruption of the Icelandic volcano Eyjafjallajokull, Austrian filmmaker Wolfgang Widerhofer was unable to attend the screening of the 2005 documentary Our Daily Bread and to discuss his role as editor and dramaturg on the film. As a collaborator since 1994 with director Nikolaus Geyrhalter, Widerhofer has worked as producer, director, screenwriter, and editor and has edited each of Geyrhalter's films since Washed Ashore (1994).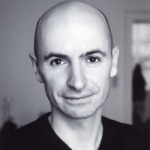 Our Daily Bread is described by its official website as "a wide-screen tableau of a feast which isn't always easy to digest – and in which we all take part." The film explores the world of European industrial food production as seen through "surreal landscapes plasticized and optimized for tractors and agricultural machinery, sterile rooms in cool industrial buildings designed to ensure logistic efficiency, machines that require uniform materials for smooth processing. What might look like something from the world of science fiction is reality. Our food is produced in spectacular spaces which are seldom seen." In an interview with Silvia Burner, Widerhofer remarks about the absence of voiceover commentary and explanatory interviews in Our Daily Bread (while the film shows industrial food workers at work, the filmmakers do not interview them): "An interview would be an attempt to re-individualize the industrial process, which removes all individuality. You could say we chose the horror vacui of silence."
Says Widerhofer, "The film includes themes without mentioning them explicitly: repetitive labor, automation, industrial production, and the brutality that it involves, the morality which comes into play when animals are killed, and so on. A number of discourses and approaches are set up in the film, but not so that the audience can leave the theater and say, 'I learned this and that and this is what I have to do.' I find films that give instructions on how to act boring and presumptuous. I tend to be careful with analogies or concepts, and I try to edit so as to create an open space that a great many things can be projected onto. In that sense it's a risky film."
In lieu of his attendance at the series, Widerhofer sent the following introductory comments to Our Daily Bread, which co-curator of the film series, David Ellsworth, shared with the audience before the screening:
"Dear audience,
I am really sorry that I cannot be there with you this evening. The volcanic ashes made it impossible to fly over from Vienna to St. Mary's.
Anyway, the movie OUR DAILY BREAD is there and it will stand for itself.
Just a few words before the screening. Nikolaus Geyrhalter (director and cameraman) and myself, we are doing all films together as a team since 1994. He does the outside work (filming, directing), I do the inside, the editing, which can last one year. So when it came to OUR DAILY BREAD we thought we would do it the way we used to do films before. That means: concentrate on the human factor, on the people in front of the camera, create insight into their lives, and so on. So we financed the film as an interview-portrait film.
But this approach changed during the creative process. During editing I had more and more the impression that the interviews will not fit into the film. The interviews brought up topics, information, emotion, etc. . . . but they also subordinated the image of the industry to the status of illustration. And even worse, all these talking heads created identification. But identification with the workers and the filmmaker is a difficult thing. Cause it keeps the audience in a position of peace and calmness. Identification and message create direction, create a homogenous and organized world.
But, do I always want to leave the audience on the safe side? In horror movies, you attack the protagonists to attack the eye of the audience, create this creepy impression of an unsafe world. In a specific way OUR DAILY BREAD is such an attack on the audience.
By the way, my strongest film historic influences while thinking about and making this movie were the films of Jaques Tati, Nuit et brouillard [Night and Fog] of Alain Resnais, and the primitivism of early cinema.
And now, in the end I will answer the three most asked questions:
1st. Question: Where was the film shown?
The film was our most successful film on international festivals and in terms of international distribution in cinemas, DVD and TV. For example: The most successful arthouse cinema documentary in Japan ever. It´s nice to have a film seen by many people, but it´s not necessary to think about it during production.
2nd Question: Was it difficult to enter all these locations?
It´s strange, but: No. There was some kind of interest by the industry to show their achievements. They were angry at the bad image they already had. And even if they knew we will not advertise their products, they accepted a critical but fair approach. Please notice while watching, that the film does not show the dirt or where the machine fails, but it shows the perfect, most modern skills of European food production. Science-fictionlike.
3rd Question: Do you eat meat?
Yes, I do. And I still like it.
So now enjoy the movie. I would be very happy if you laugh at some parts of the movie. It is also intended to be laughed at, too!
If you have any further questions, ask me. Thanks.
Best to you,
Wolfgang Widerhofer
from Vienna"