eth·nog·ra·phy  \eth-nog-ruh-fee, ɛθˈnɒgrəfi \ noun: a branch of anthropology dealing with the scientific description of individual cultures.
al·ter·i·ty  \ȯl-ˈter-ə-tē, -ˈte-rə-\ noun: otherness; specifically: the quality or state of being radically alien to the conscious self or a particular cultural orientation.
TFMS's Sixth Annual Film Series, fall 2012, focused the work of ethnographic filmmakers whose subjects were as diverse as scrapyard residents eking out a living in the blighted neighborhood of Brooklyn's Willets Point, elementary school children performing "Uncle Vanya," and a homecoming to Ghana fraught with questions about storytelling and representation. Participants included anthropologist J.P. Sniadecki ("Foreign Parts," 2010); experimental and documentary filmmaker Sasha Waters Freyer("Chekhov for Children," 2010); and documentarian Kwame Braun ("passing girl; riverside—An Essay on Camera Work," 1998).
Véréna Paravel & J.P. Sniadecki
"Foreign Parts"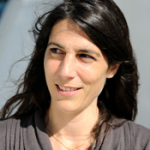 Véréna Paravel is a French anthropologist and filmmaker. She made her first short video, "7 Queens" (2008) at the Harvard University Sensory Ethnography Lab. She has recently completed "Interface Series" (2009), five short videos shot entirely through Skype. Her work—screened in Boston, Paris, and New York City's Amie and Tony James Gallery—explores evanescent forms of intimacy, mediation, and space and draws on experimental ethnography. Since 2009, she has been a fellow at the Film Study Center and a postdoctoral associate of the Sensory Ethnography Lab, Harvard University.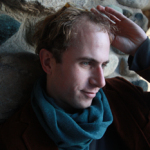 John Paul (J.P.) Sniadecki is a filmmaker and a Ph.D. candidate in anthropology at Harvard University. His films have shown around the world and have received several awards, including the 2009 Joris Ivens Award at the Cinéma du réel Film Festival for his 2008 documentary "Chaiqian" ("Demolition"), which focuses on migrant labor and urban space in Chengdu, China. He is also a chief organizer and curator of Emergent Visions, a film series that screens new independent cinema from the People's Republic of China. A Blakemore Foundation Fellow, he currently lives in Beijing and is involved in a number of film and research projects. His filmography includes: "Foreign Parts" (2010), with Véréna Paravel; "The Yellow Bank" (2010); "Sichuan Triptych" (2010); and "Songhua" (2007).
"Foreign Parts" (2010) explores the neighborhood of Willets Point, Brooklyn, an industrial zone fated for demolition in the shadow of the New York Mets' new stadium. Filled with scrapyards and auto salvage shops, lacking sidewalks or sewage lines, the area seems ripe for urban development. But "Foreign Parts" discovers a community of workers and residents, where wrecks, refuse, and recycling form a thriving commerce. The film observes and captures the struggle of a contested "eminent domain" neighborhood before its disappearance under the capitalization of New York's urban ecology.
Sasha Waters Freyer
"Chekhov for Children"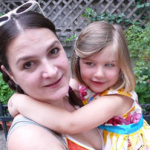 Sasha Waters Freyer is a filmmaker, mother, teacher, and amateur dressmaker. Her experimental and documentary films have featured dominatrixes, coal miners, artists, children, activists — inhabitants of the margins of our mediated landscapes — critical margins that are, in the words of Wendell Berry, "always freeholds of wildness."
Following its world premiere at the 2010 Telluride Film Festival, her documentary "Chekhov for Children" had its New York premiere in the Independents Night series at the Film Society of Lincoln Center in October 2010 and its international premiere at the Rotterdam International Film Festival in February 2011.
Her videos and 16mm films and have screened widely in the U.S. and abroad, including on the Sundance Channel, the Tribeca, Woodstock, Chicago Underground, and Ann Arbor Film Festivals, the National Museum for Women in Arts, the L.A. Film Forum, Kassel Documentary Festival, and Rencontres Internationales Paris/Berlin. Her award-winning 2003 documentary, "Razing Appalachia," about a community fight against strip mining in Blair, West Virginia, was broadcast in the U.S. on the acclaimed PBS series "Independent Lens" and in more than 30 countries globally as a part of the ITVS series: "True Stories: Life in the U.S.A."
Since 2000, Waters Freyer has taught film and video in the Department of Cinema & Comparative Literature at the University of Iowa, where she is the director of film and video production and an associate professor.
"Chekhov for Children" (2010) tells the story of an ambitious undertaking—the 1979 staging on Broadway of Russian playwright Anton Chekhov's "Uncle Vanya" by New York City 5th & 6th graders (from P.S. 75), directed by the celebrated writer Phillip Lopate. Using never-before-screened student documentary videos and super 8mm films from the era, "Chekhov for Children" explores the interplay between art and life for a dozen friends (including the filmmaker) across 30 years.
Kwame Braun
"passing girl; riverside – An Essay on Camera Work"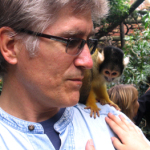 Kwame Braun is a documentary filmmaker, specializing in performance. His African videos—"passing girl; riverside" and "Stageshakers!," a history of the "concert party" itinerant theater in Ghana, West Africa—have screened at international ethnographic film festivals, including New York City's Margaret Mead Film and Video Festival. After a career as a scenic artist in theater and television, he attended New York University's M.F.A. program in film and television, graduating in 1988. He has previously taught film and video production at Chicago's Columbia College, UCLA, and UC-Santa Barbara. In recent years, in addition to creating video projections for theater and dance, he has produced, in collaboration with film scholar Janet Walker, "Video Portraits of Survival, Volumes I and II," the first of a collection of student-made video portraits of Holocaust refugees and survivors in Santa Barbara, the second a further collection of video portraits he made with Walker and filmmaker Renée Bergen. Both collections premiered at the Santa Barbara International Film Festival, in 2006 and 2007, respectively. His current project is a series of video interviews for "Fiat Lux Redux," an upcoming exhibition of selections from the more than 6,000 images that photographer Ansel Adams made of the University of California system for its centennial celebration in 1968. Braun lives in Berkeley, CA with his wife, theater scholar Catherine Cole, and their son, Aaron.
In 1994, Braun returned to his birthplace in Ghana, West Africa, as a Fulbright "Artist-at-Large." There he shot footage for his first documentary, "Stageshakers!," in collaboration with Catherine Cole. The video "passing girl; riverside – An Essay on Camera Work" is the first completed piece to come out of his Ghanaian experience. This experimental video essay probes the complexities of video as a tool for cross-cultural research and representation, examining the implications of anthropological image-making.