Where does documentary end and fiction begin? For the fall 2014 film series, three documentarians – Joshua Oppenheimer, Lynne Sachs, and Terence Nance – presented work that blurred the boundaries between documentation and enactment in an emerging form of documentary practice known as "hybrid documentary."
"The notion of cinema 'blurring the boundaries'," British cineaste Luke Moody says of the "hybrid" form, "has created much buzz in the documentary world but little digestive reflection. An initial point of query is: 'Hybrid between what and what?' One general assumption is that these works emerge from the interstice of documentary and fiction – but what other boundaries do they operate between? Observation and instigation, life and art, the actual and possible, translation and interpretation, presence and performance, construction and deconstruction, evidence and hearsay, authorship and plagiarism, meaning and abstraction."
Joshua Oppenheimer
"The Act of Killing"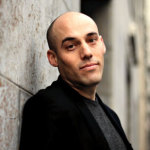 Oscar-nominated director and producer Joshua Oppenheimer has worked as a filmmaker for over a decade with militias, death squads, and their victims to explore the relationship between political violence and the public imagination. Based in Copenhagen, Denmark, Oppenheimer is artistic director of the Centre for Documentary and Experimental Film at the University of Westminster in London and a partner in the film production company Final Cut for Real in Copenhagen. Born in the U.S., Oppenheimer studied filmmaking at Harvard, from which he received his B.A., and went on to earn his PhD from Central Saint Martins College, University of the Arts London, while studying on a Marshall Scholarship. His award-winning films include The Act of Killing (2012, Guardian Film Award – Best Picture; BAFTA, European Film Award, and Asia Pacific Screen Award – Best Documentary), The Globalization Tapes (2003, co-directed with Christine Cynn), The Entire History of the Louisiana Purchase (1998, Gold Hugo Award, Chicago), These Places We've Learned to Call Home (1996, Gold Spire Award, San Francisco), and numerous shorts. Oppenheimer is co-editor of Acting on AIDS: Sex, Drugs and Politics (1997) and Killer Images: Documentary Film, Memory and the Performance of Violence (2013).
It is his debut feature-length documentary, The Act of Killing—the chilling account of the mid-1960s genocide in Suharto-era Indonesia in which key participants reenact their crimes for the camera—that thrust Oppenheimer into the international spotlight. The documentary was produced by Final Cut for Real's CEO Signe Byrge Sørensen and filmmakers Errol Morris and Werner Herzog, with co-direction by Christine Cynn and Anonymous (unnamed Indonesian partners who, due to the nature of the film—its subject matter, production methods, and the context in which it was made—necessitated their anonymity). The film premiered at the 2012 Telluride International Film Festival and has subsequently garnered world-wide recognition and critical acclaim. In the U.S., the documentary received an Oscar, Directors Guild of America Award, and Independent Spirit Award nomination for Best Documentary Feature. For his follow-up feature-length documentary, Oppenheimer has returned to the subject of the Suharto-era killings with The Look of Silence (2014), which follows an Indonesian family that survived the genocide and explores how they were affected by it.
Lynne Sachs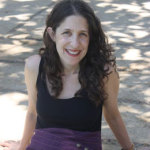 "Your Day Is My Night"
A 2014 recipient of a Guggenheim Fellowship in Film-Video, Lynne Sachs makes films, installations, performances, and web projects that explore the intricate relationship between personal observations and broader historical experiences. Strongly committed to a dialogue between cinematic theory and practice, her work weaves together poetry, collage, painting, politics, live performance, and layered sound design.
Since 2006, Sachs has collaborated with her partner, Mark Street, in a series of mixed-media performance collaborations they call The XY Chromosome Project. In addition to her work with the moving image, Sachs co-edited the 2009 Millennium Film Journal issue on "Experiments in Documentary" and co-curated the 2014 film series "We Landed/ I Was Born/ Passing By: NYC's Chinatown on Film" at Anthology Film Archives. Sachs has received support from the Rockefeller and Jerome Foundations and the New York State Council on the Arts and residencies in both film and poetry from the MacDowell Colony. Her films have screened at the New York Film Festival, Sundance Film Festival, Toronto's Images Festival, and Los Angeles' REDCAT Theatre as well as a five-film retrospective at the Buenos Aires Film Festival. Sachs teaches experimental film and video at New York University and The New School and lives in Brooklyn.
Recently, after 25 years of making experimental documentaries, Sachs discovered something about her filmmaking practice that "turned all [my] ideas about filmmaking upside down." While working on Your Day Is My Night (2013) in the Chinatown neighborhood of New York City, Sachs realized that every time she asked a person to talk in front of her camera, her subject performed for her rather than reveal something honest about his/her life. The very process of recording guaranteed that some aspect of the project would be artificial. So, Sachs invited her subjects to work with her to make the film, to become her collaborators. For Sachs, this change in her process moved her toward a new type of filmmaking, one that not only explores the experiences of her subjects, but also invites them to participate in the construction of a film about their lives.
In 2012, Sachs began a series of live film performances of Your Day Is My Night in alternative theater spaces around New York City. She then completed the hour-long hybrid video, which premiered at the Museum of Modern Art in 2013 and screened at the Vancouver Film Fest, Union Docs, New Orleans Film Fest, and other venues in the U.S. and abroad.
In Sachs's film, immigrant residents of a "shift-bed" apartment* in the heart of New York City's Chinatown share their stories of personal and political upheaval. As the bed transforms into a stage, the film reveals the collective history of the Chinese in the United States through conversations, autobiographical monologues, and theatrical movement pieces. Shot in the kitchens, bedrooms, wedding halls, cafés, and mahjong parlors of Chinatown, this hybrid documentary addresses issues of privacy, intimacy, and urban life.
*"Shift-bed" apartments provide accommodations to struggling working-class immigrants who rent these spaces from those willing to vacate for half of the day for about $150/month.
Terence Nance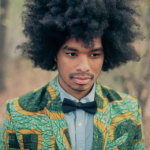 "An Oversimplification of Her Beauty"
Born and raised in Dallas, Texas, Terence Nance comes from a family of actors, photographers, and musicians. A filmmaker, musician, screenwriter, and actor, himself, he studied visual art at New York University, where he developed his art-making practice to include mixed-media installation, music, and film. Nance makes music under the name Terence Etc. His music can be classified as "Art-Funk," drawing on familiar funk influences like Stevie Wonder and James Brown as well as less obvious composers, like Andrew Lloyd Weber, Dilla, Leadbelly, the Kronos Quartet, and Thelonius Monk. An accomplished music video director, Nance has collaborated on short films and music videos with Blitz the Ambassador, Cody ChesnuTT, and Pharoahe Monch, to name only a few. He currently resides in Bedford-Stuyvesant, Brooklyn, along with the rest of The Swarm, and is working on his next feature, The Lobbyists.
Nance's explosively creative debut feature film, An Oversimplification of Her Beauty (2012), which he built around his 2006 short How Would You Feel?, is an Independent Filmmaker Labs alumnus and premiered in the New Frontier section of the 2012 Sundance Film Festival. It won the 2012 Gotham Award for "Best Film Not Playing at a Theater Near You." In 2012, Filmmaker magazine selected Nance as one of the 25 new faces of independent film.
You've just arrived home after a bad day. You're broke and lonely, even though you live in the biggest and busiest city in America. You do, however, have one cause for mild optimism: you seem to have captured the attention of an intriguing young lady. You've rushed home to clean your apartment before she comes over. In your haste, you see that you've missed a call. There's a voice mail; she tells you that she won't be seeing you tonight.
And so lay the premise of An Oversimplification of Her Beauty. The film is, Richard Brody of The New Yorker writes, a "sharply intelligent, deeply vulnerable romantic comedy . . . a masterwork of reflexive construction. . . . Romantic obsession has rarely been filmed as sweetly, love's labors have rarely been revealed so insightfully as their own reward."