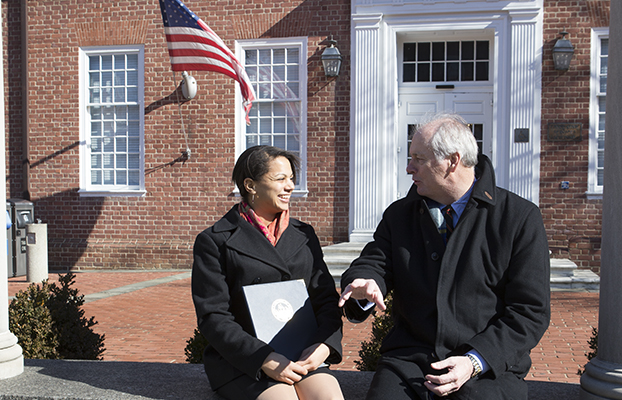 Internships offer a great opportunity to gain experience in a profession and an opportunity to "try out" a particular field. For both future job prospects and admission to graduate school, a good internship can help set you apart from other candidates.
St. Mary's Washington Program 
This summer internship has you working in some of the most prestigious departments in Washington D.C.
You could work in one of these fields:
Capitol Hill
Federal Government
Non-profits
Think Tanks
Learn the political process, start to make an impact, make connections and pave the road for future career opportunities.
The Center for the Study of Democracy 
The Center for the Study of Democracy is a program at St. Mary's that hosts events by notable political figures, produces publications, and funds faculty, community, and student programs. It also offers a number of internships to students interested in government and politics. Learn more about The Center for the Study of Democracy by clicking the link below.