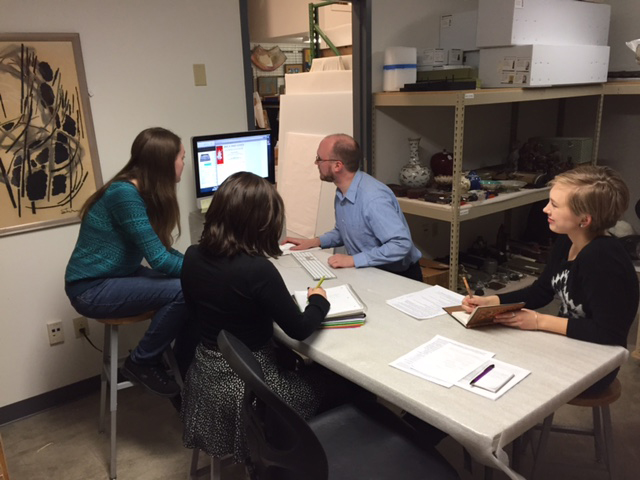 Collection of Fine Art
A fine arts collection of over 2,000 paintings, prints, sculptures, textiles and photographs. You benefit by hands-on study and curation of the art. The college community and visitors are welcome to enjoy this rich array of art on display in the gallery and in the 47 buildings across campus.
These works have been donated to the College by many individuals and organizations who share the conviction that learning in the liberal arts is greatly enhanced by the opportunity to experience the very wide variety of human expression in the visual arts.
The collection's highlights include art works by Alexander Calder, Louise Nevelson, William Merritt Chase, Buckminster Fuller, Marc Chagall, Thomas Hart Benton, Salvador Dali, Pablo Picasso, Alberto Giacometti, Ad Reinhardt, and more.
The collection also includes works by current St. Mary's students and alums.