Kate Cumberpatch
Kate Cumberpatch is currently serving for AmeriCorps through a non-profit in Denver, Colorado, called Colorado Youth for a Change. She works with at-risk students who have a variety of social and emotional barriers leading them to have low attendance rates by helping them identify these barriers and work through them. She focuses on restorative practices and intervention strategies grounded in relationship building, empowerment, and accountability. Her term ends in May and as she says "then I will– you guessed it!– return to Cottonwood Gulch for my fourth summer season."
I owe so much of my foundation to the English department at St. Mary's, specifically the professors who have forever changed my life for the better: Colby Nelson, Christine Wooley, Beth Charlebois, Jennifer Cognard-Black, and Kate Chandler. Thank you for believing in me when I did not know who I could be. I will never forget it!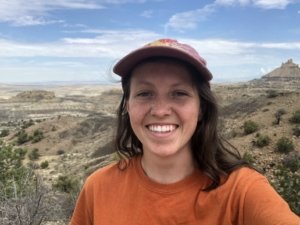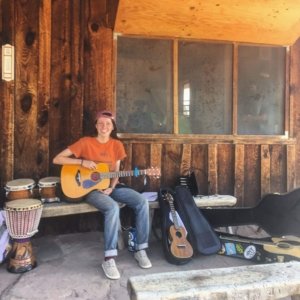 Keely Houk
Immediately after leaving SMCM, Keely Houk participated in the Harrisburg Comic Con to promote her self-published graphic-novel, Conducted. Since then, she has become a Graphic Design Specialist & Marketing Assistant at Wallace Montgomery, a civil engineering firm in Hunt Valley, MD where she is a designer that works alongside engineers on various client-facing and internal projects. She also is a freelance designer– some of her clients include St. Mary's College of Maryland, Jeanne Rosier Smith Fine Art, and Atlanta Center for Self-Compassion. In addition to her career as a professional designer, she is focusing on her abstract painting and her writing. Keely is also going to be published in Jennifer Cognard-Black's Great Courses on the Great American short story with a short graphic fiction piece. Currently Keely is working as a graphic designer for SMCM– and she is 250 pages into her next novel.
I wouldn't have my career or success without my degree. The SMCM English department gave me the tools to succeed– their mentorship has helped me grow as a writer– and as an artist– and have given me the tools to be successful professionally and personally. I am the design and marketing lead for presentations and projects up to $85 million in value and I have worked closely with internal employees and external vendors to execute projects. I wouldn't have been put in this position without the training, thought-process, analytical skills, and the perseverance English degree has taught me. I'm grateful for all of the time my mentors have spent with me, and still spend with me, and believe that without the SMCM English department I would be in a very different place now.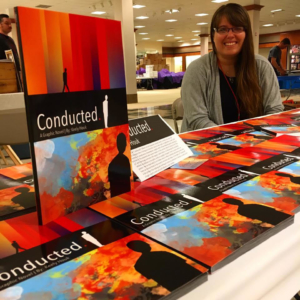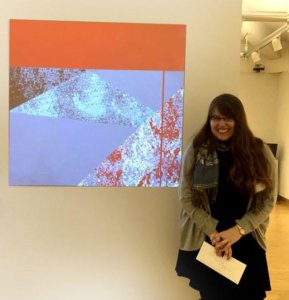 Nicole Hylton '17
Since graduating from St. Mary's, Nicole has worked as a Technical Writer for IronNet Cybersecurity in Columbia, Maryland, where she has worked over a year now. In her job, she writes technical documents like the user guide for our software as well as marketing sheets about the company's products and services. It is not the job she thought she would get after graduating, but Nicole enjoys the environment and the people who she works with all the same. In her free time, Nicole is still writing creatively. She volunteers for The Doctor TJ Eckleburg Review, an online literary magazine, where she read and vote on submissions and writes her own articles on gender and sexuality issues. She also regularly submits to writing contests and literary journals. In addition to being published in Eckleburg, Nicole was recently published in the Winter 2019 edition of Little Patuxent Review (cover image attached). She has also sent out applications to graduate schools in pursuit of an MFA degree, but is still waiting to hear back.
My English career at St. Mary's has well-prepared me for an adult writing life. I still keep in contact with a number of my professors and other English alums, who graciously offer advice and suggestions about writing and life in general. If any current St. Mary's English students are looking for advice, I would say to create a support structure to keep yourself focused. Life has a knack of getting in the way, but friends and family can be helpful for keeping you on track.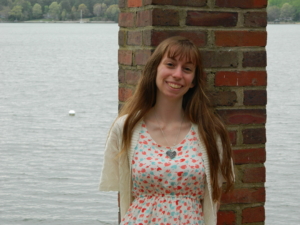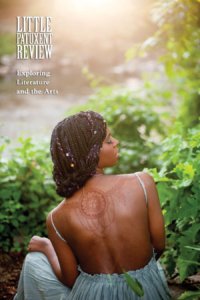 Sarah Jablon '16
After graduation, Sarah Jablon went to New York to intern at NYU Press. After learning about the publishing industry, she decided she preferred to be on the opposite side of the editor's desk, in the writer's chair. She also enjoys teaching and soon after earned a TESOL certification. In Fall 2017, Sarah flew to Cuenca, Ecuador to live and teach ESL for a year. Upon returning, she has continued to teach ESL online and at a local college. Sarah is also a contributing writer for Bay Weekly, a local magazine which reaches over 60,000 people. Sarah has published dozens of articles and stories on arts, culture, the environment, and persons of interest in the Chesapeake Bay area. In the future, Sarah hopes to attend an M.F.A. program in creative writing. She will continue teaching, as her experience and certification gives her the freedom to go anywhere in the world.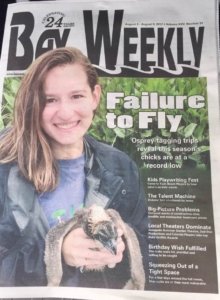 Claire Kortyna
Claire Kortyna received an MFA in Creative Writing and Environment from Iowa State University and is currently earning her PhD in Literature and Creative Nonfiction at University of Cincinnati. She has been teaching teaching English courses at these universities for 5 years, as well as an English tutor/editor. Claire's nonfiction has been published in the Dubuque Area Writers Guild Movement Anthology, The Offbeat, Crack the Spine, and others. My essay "Lunar Musings" won Flyway's Home Voices Contest. My MFA thesis, Things Gathered, Things Fallen, was awarded the Graduate Research Excellence Award and upon graduating received both the Graduate and Professional Student Senate Leadership Award and the Pearl Hogrefe Award in Creative Writing upon graduating.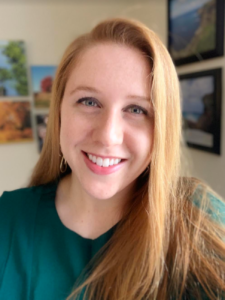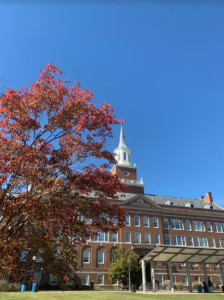 Simone Lieban Levine
Simone Lieban Levine is currently a full-time student at University of California, Berkeley, School of Law and will be interning for the Center for Reproductive Rights this summer in their U.S. Litigation Program. Since starting law school at Berkeley, Simone has become involved in three pro bono projects: the Reproductive Justice Project, the Wage Justice Clinic, and the Los Angeles homelessness services Berkeley Law Alternate Service Trip (BLAST). I am also an Associate Editor on the Berkeley Journal of Employment and Labor Law, participating in the 1L mock trial competition, and singing in the law school a cappella group (the Pro Bonotes).
I realized during college that journalism (my original path) was not my calling, quickly falling in love with law and policy instead. Thankfully, my English degree was easily transferable to this field. Lawyers are notorious for being poor writers (according to my Career Development Office), and I hope my background helps me avoid falling into that stereotype. I would not be where I am today without the mentorship, knowledge, and skills I gained through the SMCM English Department.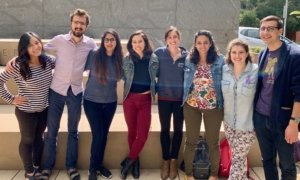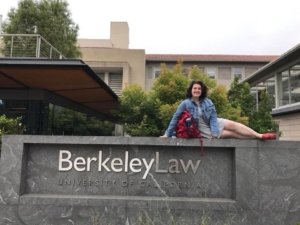 Samantha Liming
Samantha Liming is currently working at Oliff PLC in Alexandria, VA. Since graduation, she was lucky enough to intern with a couple of amazing literary journals: Beltway Poetry Quarterly and Origins Journal, was as a translator on a boat's journey along the waterways of Canada, and spent some time coaching swimming at her local YMCA. Samantha now currently works at a patent and trademark law firm called Oliff PLC and resides in Alexandria, VA. During her lunch hours, she devours whichever book she is currently carrying around in her purse. And, of course, she is still writing poems and short stories, and taking plenty of photographs. The next step? She is considering pursuing an MFA in creative writing.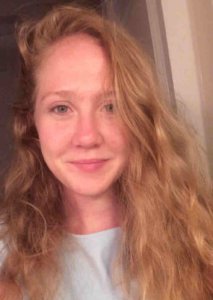 Miranda Paul
Since taking Professor Lucille Clifton's course on Writing for Children (and graduating from SMCM), Miranda Paul has worked as a teacher and a freelance writer for magazines, newspapers, and app/game companies. Miranda is the award-winning author of more than a dozen picture books for children. Her titles have received starred reviews from Kirkus, Publisher's Weekly, School Library Journal, and Booklist, and several books were named Junior Library Guild selections. In addition to being published in more than seven languages, her book Whose Hands Are These? was named a 2017 Teacher's Choice by the International Literacy Association. Her comedic picture book Are We Pears Yet? won the 2018 Award of Excellence in Children and Young Adults Literature from the Council on Botanical and Horticultural Libraries. Miranda is a co-founding member of the nonprofit organization We Need Diverse Books, which advocates for essential change in the publishing industry so that new books being published and promoted will better reflect and honor the lives of all young people. She also serves as a distinguished faculty member at the Highlights Foundation, teaching an annual workshop for adults aspiring to write books with a STEM (Science, Technology, Engineering or Math) focus. Each year, Miranda also gives more than one hundred performances or speeches at libraries and book festivals around the world.
If you want to learn more about the organization I helped found (and currently run the mentorship program for), it's at www.diversebooks.org. Please take some time to visit my site, www.MirandaPaul.com to find out more. I use my English degree EVERY. SINGLE. DAY. And my editorial debut comes out this fall, in which I got 32 children's authors and poets together for an anthology called THANKU. It's partly dedicated in memory of Lucille Clifton!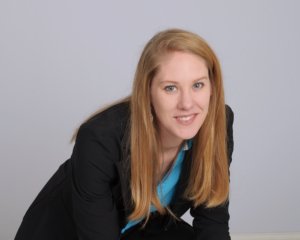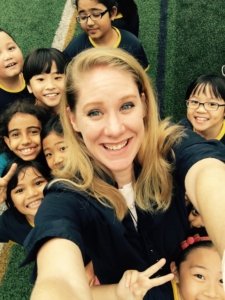 Alex Swope
Alex Swope is currently employed at WebMechanix, a digital marketing agency, working on marketing communications and website structure. Alex's love for the creative still shines, performing in Tomato Beard, a puppet rock-opera, completing National Novel Writing Month, and closing in on self-publishing his first album. He is also an educational blogger, podcaster, and teacher at Betamore.
My passion for the creative kindled at St. Mary's is still strong and I'm still involved in a variety of creative fields, some highlights being performing in fellow alumnus Katie McDermott's puppet rock-opera Tomato Beard, completing National Novel Writing Month, and closing in on self-publishing my first album. I also get to continue teaching and have had a great time publishing educational content through blogs (I recently received a Marcom gold award for a marketing industry blog post), podcasts, and teaching at Betamore, an incubator space and continuing development space in Baltimore.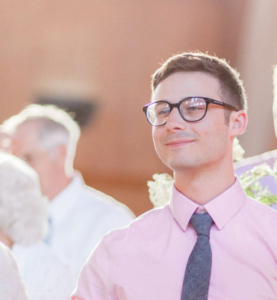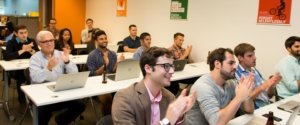 Mary Adella Walters
Mary Adella Walters graduated from the University of Baltimore and is currently working as an Enrollment Coach for Life With Lydia, an organization that ends eating disorders.
Since graduating from SMCM, she got her MFA in Creative Writing and Publishing Arts. While pursuing that degree, she self-published a book of poetry entitled "Girl Flame." Several of her poems have been featured in publications such as Alien Mouth and Ink Press Productions. Mary has hosted a podcast called "Give Me the Deets," and has been a columnist on self-care for Baltimore Style. Most recently, she started her own business called "The Consent Collective," which promotes dialogues on topics such as consent, problematic gender roles, and healthy sexuality.
Choosing to pursue the English major at SMCM was easily in my top three most significant life decisions. I thought I was going to be an Econ major. Then I took Professor Cognard-Black's ENGL106 lit course and I was hooked. It enabled me to think both critically and creatively in my studies and then throughout my 20s. All of my life decisions, so far, have been big and beautiful and brave and it all started with my choice to pursue an English degree (and ignoring the voices telling me to be "more practical" with my major choice). It may sound cheesy but it's true! I am so grateful.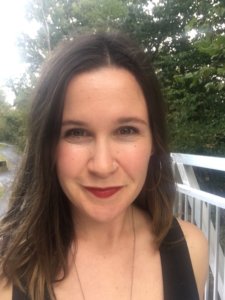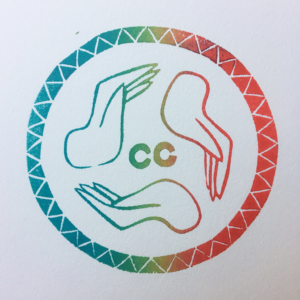 Kevin Wehmueller
After graduating from SMCM, Kevin finished his Creative Writing Resources Fellowship with Karen Anderson and Jerry Gabriel after his last semester at SMCM, which culminated in the first Chesapeake Writers' Conference. The Conference is going on its 8th year and is still a tremendous opportunity for any student or grad to workshop their writing and build a network among the attendees. After the Conference, he took his English and Education Studies degrees right into teaching English as a Foreign Language in South Korea. He lived and worked in Daejeon for 2 years, teaching students ages 6-14 everything from phonics to literature and composition. Kevin came back to the U.S. in 2014 and took a contract position as a Curriculum Development Editor at a language school in Arlington, which caters primarily to military clients. His project kept him focused on a four-language curriculum for MARSOC, but through that position he was exposed to the business development and proposal writing arm of the company.
With some experience under his belt, Kevin was then able to end his contract and take a permanent position on the business development team of a growing creative agency, Taoti Creative. He started strictly as a writer, handling most sales proposal writing, copy editing, technical writing, etc., but has since taken a much more client-facing role. His tip for anyone currently searching for a job is that the ability to communicate well is extremely valuable in the agency world, and can be hard to find – don't undersell good writing chops.
I'm absolutely indebted to current English professors whose courses I was able to take and whose mentorship was invaluable–Karen Anderson, Jerry Gabriel, Beth Charlebois, Christine Wooley, Ben Click, Jeff Hammond, Brian O'Sullivan, and Robin Bates. These people know their craft, and I owe them so much of mine.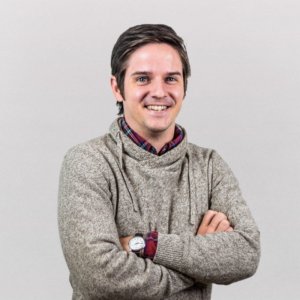 Andrew Wildermuth
Andrew Wildermuth is currently attending Friedrich-Alexander-Universität Erlangen-Nuremburg (Germany) and is working as a Research Assistant in North American Studies and Islamic Religious Studies departments. He has joined the North American Studies research colloquium as a research assistant. Andrew's poems have recently appeared or are forthcoming in Poetry Salzburg Review, Into the Void, and Here Comes Everyone. His future goals are to pursue a PhD in literature, write poems, teach English, and find/build communities of lively discussion and debate.
Immediately after graduation in 2017, I moved to Mexico City. There, I cared for the poetry manuscript I'd written as my SMP at St. Mary's and was able to take a breather and read some books I'd not previously had the chance to (Ulysses, at last!). Missing the intellectual/artistic community I was spoiled with at St. Mary's, I soon realized I wanted to continue my education. To get back to class, I moved back home to save money in Annapolis where I worked as a substitute Spanish teacher and barista. I continued digging into my poetry manuscript, published a few pieces, and kept on reading while I applied to study in Germany. I was accepted to the master's program in North American literature and culture at FAU in Erlangen, Germany, where I'm currently finishing my first semester.

Here in Erlangen, I have joined the North American Studies research colloquium and am a paid research assistant in both the North American Studies and Islamic Religious Studies departments. It's been special to be able to apply the creative and critical thinking I sharpened at St. Mary's in a new environment. Being part of an engaging group of thinkers and writers from around the world, with new perspectives, is an exciting step in my academic career. I am currently working on a development of my St. Mary's SMP, a collection of poems called Dreaming in the New Millennium