English majors succeed by knowing how to navigate multiple forms of communication, both written and verbal, physical and virtual.
As English majors, SMCM students develop abilities that are in demand in numerous fields. Graduates with degrees in English are excellent writers, creative problem solvers, critical thinkers, and deeply creative people. They offer employers much-needed skills that can't simply be taught on the job.
The English major leads to a broad range of careers. While some of majors find their passion lies with teaching, SMCM graduates also excel in many occupations as project managers, analysts, web and social media content creators, small business owners, and editors. You will find our alums in fields as diverse as journalism, health care, software development, digital marketing, and at law firms—wherever strong writers, independent thinkers, and determined researchers are valued.
Graduates of the English department have gone on to pursue graduate degrees in a number of fields, including English (PhD and MFA), law, social work, environmental studies, and library science.
---
Alumni Achievements
Kate Cumberpatch
Kate Cumberpatch is currently serving for AmeriCorps through a non-profit in Denver, Colorado, called Colorado Youth for a Change. She works with at-risk students who have a variety of social and emotional barriers leading them to have low attendance rates by helping them identify these barriers and work through them. She focuses on restorative practices and intervention strategies grounded in relationship building, empowerment, and accountability. Her term ends in May and as she says "then I will– you guessed it!– return to Cottonwood Gulch for my fourth summer season."
I owe so much of my foundation to the English department at St. Mary's, specifically the professors who have forever changed my life for the better: Colby Nelson, Christine Wooley, Beth Charlebois, Jennifer Cognard-Black, and Kate Chandler. Thank you for believing in me when I did not know who I could be. I will never forget it!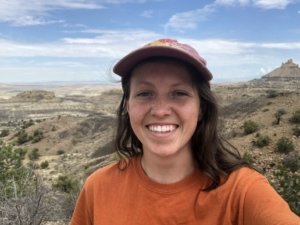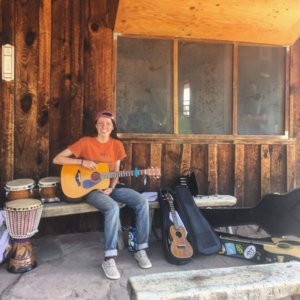 Elizabeth Durrant
After graduating from St. Mary's, Elizabeth spent a few years in the workforce before deciding to go back to school for one of her biggest passions – music. In the fall of 2015 she became a voice student at Towson University, and in the spring of 2019 Elizabeth graduated with a Bachelor of Science in Music. Towards the end of her second bachelor's degree she decided to pursue graduate school in musicology. Musicology is the study of music from an academic, historical, or scientific perspective. Essentially, musicologists are scholars who write about music, present their research, and teach music history classes. As a former English major and a music student, Elizabeth thought that musicology would provide the perfect career path for herself. She decided to go for it, and that decision paid off because she just completed her first semester as a graduate student in the Master's of Musicology program at the University of North Texas. Musicology has offered me the chance to combine two of my passions – music and writing – into a single, fulfilling career.
The strong writing background that I developed at St. Mary's got me to where I am today. I am so thankful for my time as an English major, and I am excited to continue building on those skills in my future writing. I am incredibly proud of my alma mater, and I will remain eternally grateful for its dedication to preparing me for my new (and unexpected) career.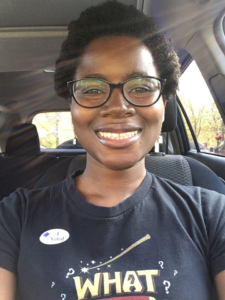 Simonne Francis '19
Simonne is a first-year MFA candidate studying poetry at George Mason University. As a graduate teaching assistant, she is currently employed at the university's Writing Center where she works with students across various disciplines and education levels. She interns for In Your Ear Reading Series, based in Washington D.C., as the assistant curator. She is currently working on a series of wandering poems that explore insomnia.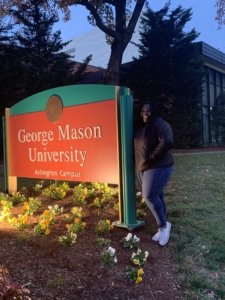 Andrew Gear
After graduating from St. Mary's in 2014, Andrew attended law school at the University of Virginia School of Law. As someone who always had a knack for writing and an interest in policy, he kept law school on his radar early on in his college career. In 2017, Andrew graduated from law school, passed the D.C. bar, and joined Akin Gump Strauss Hauer & Feld LLP as a labor and employment attorney in the firm's Washington, D.C. office. As of 2020, he will be a third-year associate at Akin. Andrew's work covers a variety of topics, ranging from assisting employers with Occupational Safety and Health litigation to counseling on employment discrimination issues.
The firm has also provided me with the opportunity to engage in rewarding pro bono work. My pro bono practice has predominantly focused on helping immigrant women and their children apply for asylum in the hopes of one day gaining citizenship. I have also had the opportunity to assist D.C. residents obtain social security disability benefits and safe housing, and even traveled to Nairobi, Kenya to assist with an anti-terrorism prosecution training sponsored by Lawyers Without Borders. Throughout my experience in law school and at Akin Gump, I have consistently had to put into practice the skills I learned at St. Mary's. My English, Political Science, and Public Policy backgrounds prepared me well for what I hope to be a fruitful legal career.

Lauren Gottlieb-Miller '08
Lauren Gottlieb-Miller knew she wanted to be a librarian after her first few weeks at St. Mary's. Lauren started her career as a work study student shelving books in the campus library. Lauren has worked in a variety of libraries since she graduated in 2008 and for the last four years in the role of Librarian at the Menil Collection, an art museum in Houston, Texas. In Lauren's current position she manages the museum library, institutional archives, and supports varied institutional research programs. Lauren curates the library's special collections and works with the museum's curators so that books and printed matter are displayed in the museum's galleries alongside wonderful art collections.
Lauren earned her Master's Degree in Library and Information Studies in 2014 and a Graduate Certificate in the History of the Book and Print Culture in 2016 from the University of Wisconsin – Madison, an experience Lauren's academic work at St. Mary's prepared her well for. While she would not be able to work as a professional librarian without a graduate degree, she never would have made it to graduate school without the experiences and mentoring she received at St. Mary's.
My English degree gave me the kind of flexible humanities background I needed to build a career managing diverse collections and working with colleagues whose academic backgrounds span many disciplines, from art history and anthropology to philosophy and religious studies. The coursework I did at St. Mary's, my experience as the Editor-in-Chief of Avatar, along with my SMP research, prepared me for an exciting and dynamic career.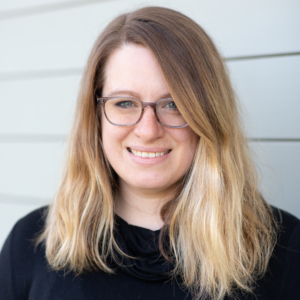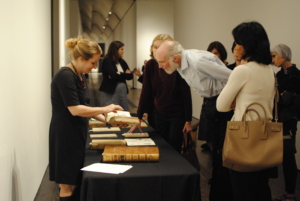 Joey Haavik '16
Amongst other projects, Joey sits on the Diversity & Inclusion Taskforce, which aims to uplift under-represented voices within university populations across the network. The D&I Task-force convenes to create resources, guides, and blog channels that illustrate individual student experiences during study abroad programs. As he continues to absorb new ideas about International Education, Joey hopes to pursue graduate studies in a field that compliments these passions. Outside of work, Joey embraces DC's confluence of perspectives by attending local storytelling series at The Moth, finding live music whenever possible, and on occasion, strumming his ukulele at local open mics.
My English degree has instilled within me a zeal for learning the stories of people around me and finding ways to facilitate storytelling through different cultural contexts. As a double-degree in English and French, I wanted to engage in work that dealt in cross-cultural communication and advocacy for under-represented groups within the United States and abroad. Conscious of the fact that these two themes were both a smidge nebulous and perhaps dreamy, I stumbled into the dynamic field of International Education by way of taking on the role of Student Services Coordinator for ISEP Study Abroad. Based in Washington, DC, ISEP establishes a global exchange network of 370 universities around the world, and I get to sharpen my communication skills with about half of them!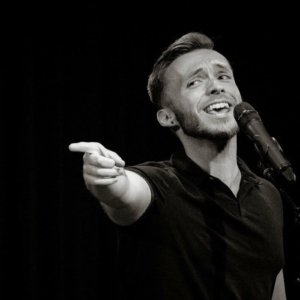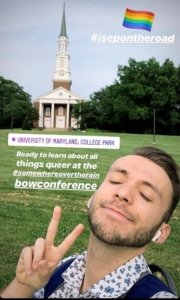 Clare Hogan '16
Clare Hogan is currently at work on a collection of poems that meditate on what it means to be good or bad through the lens of Catholic eschatology. Right after graduating from SMCM in 2016 she went to the University of Michigan for her MFA in poetry, which required Clare to write a book-length manuscript of poems, but she wasn't happy with the thesis and did not want to publish most of it, so she has been composing a lot of new poems and revising the few redeemable old ones. Clare's current work stems from some concerns and questions that arose as she was writing her SMP, which was a poetry project that had her thinking about Catholic ecstasy and mysticism. After the MFA Clare did a yearlong postgraduate fellowship in writing at the U of M. During that year she took a job operating an AI bot remotely for a tech company based in California. Clare is still doing that job part time. She moved back to Maryland in August and for the months that followed she cobbled together an income like a real millennial in the gig economy: Clare taught middle school part time, did her AI job, tutored some kids, and probably did a few other things here and there that she can't remember. Clare is now working full-time as an art consultant in North Potomac, Maryland, which engages some skills in collections management and art installation that Clare gained as a Museum Studies minor at SMCM. She writes a lot in her free time and tries to send her work out for publication regularly.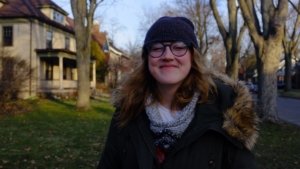 Keely Houk
Immediately after leaving SMCM, Keely Houk participated in the Harrisburg Comic Con to promote her self-published graphic-novel, Conducted. Since graduating, she worked as a Graphic Design Specialist & Marketing Assistant at Wallace Montgomery, an architectural & engineering firm in Hunt Valley MD, and then later returned to St. Mary's College as the Senior Graphic Designer of the institution, where she is responsible for the design of all College marketing collateral & branding. Keely also has established the first ever PFP graphic design fellowship with the College, in which she mentors an SMCM student.
In addition to her professional work, Keely is published in Jennifer Cognard-Black's Great Courses on the Great American short story with a short graphic fiction piece, and on Comixology, where her Graphic Novel is hosted for purchase. She is focusing on her painting, drawing, and writing. She is currently working on a new graphic novel, while also (sometimes) finding time to relax at home with her boyfriend, Nick, and cat, Boo.
I wouldn't have my career or success without my degree. The SMCM English department gave me the tools to succeed– their mentorship has helped me grow as a writer– and as an artist– and have given me the tools to be successful professionally and personally. I am the design and marketing lead for presentations and projects up to $85 million in value and I have worked closely with internal employees and external vendors to execute projects. I wouldn't have been put in this position without the training, thought-process, analytical skills, and the perseverance English degree has taught me. I'm grateful for all of the time my mentors have spent with me, and still spend with me, and believe that without the SMCM English department I would be in a very different place now.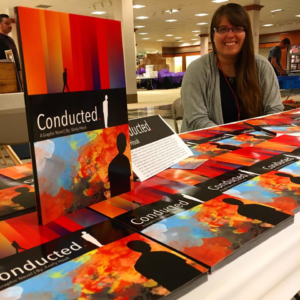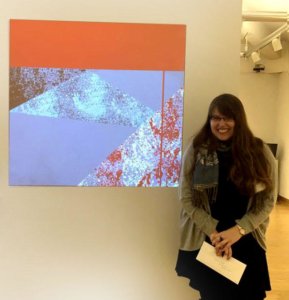 Michele K J Huffman
Michele said goodbye to SMCM in the spring of 2011, looking forward to the next step of her education: pursuing an MFA in poetry at George Mason University that fall. While at GMU, not only did Michele read and write poetry, she was proud to work as the Editor in Chief of the feminist literary journal So to Speak. Additionally, she learned how to design engaging, dynamic lessons for her own composition, creative writing, and literature classes. After graduating with her MFA in 2014, Michele was thrilled to accept a full-time instructor position at High Point University. While at HPU, she earned a Silvershein/Gutenstein Family Faculty Development Grant in Service Learning and created classes designed to bring students and their wider community together. In 2018, Michele was honored with a Faculty Excellence Award, chosen by the class of 2021. Throughout Michele's time as an Instructor, she continued to publish poetry in places like Flock, THRUSH, Pretty Owl Poetry, and Feminine Rising: Voices of Power & Invisibility. Michele's work has been nominated for a Pushcart Prize and a Best of the Net award. Recently, Michele became certified in Technical Writing and saw a need in STEM-related workplaces for more efficient writing and communication strategies. To meet this need, Michele's partner Luke (SMCM class of 2011) and Michele have launched ReVision Communication Solutions, where they use their experience as writing teachers to help workplaces run more smoothly and to empower employees to write–and communicate–more effectively.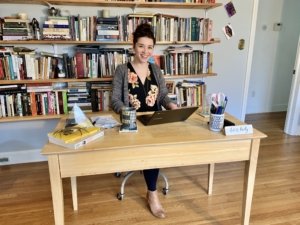 Nicole Hylton '17
Since graduating from St. Mary's, Nicole has worked as a Technical Writer for IronNet Cybersecurity in Columbia, Maryland, where she has worked over a year now. In her job, she writes technical documents like the user guide for our software as well as marketing sheets about the company's products and services. It is not the job she thought she would get after graduating, but Nicole enjoys the environment and the people who she works with all the same. In her free time, Nicole is still writing creatively. She volunteers for The Doctor TJ Eckleburg Review, an online literary magazine, where she read and vote on submissions and writes her own articles on gender and sexuality issues. She also regularly submits to writing contests and literary journals. In addition to being published in Eckleburg, Nicole was recently published in the Winter 2019 edition of Little Patuxent Review (cover image attached). She has also sent out applications to graduate schools in pursuit of an MFA degree, but is still waiting to hear back.
My English career at St. Mary's has well-prepared me for an adult writing life. I still keep in contact with a number of my professors and other English alums, who graciously offer advice and suggestions about writing and life in general. If any current St. Mary's English students are looking for advice, I would say to create a support structure to keep yourself focused. Life has a knack of getting in the way, but friends and family can be helpful for keeping you on track.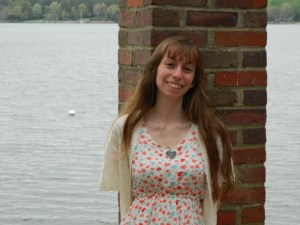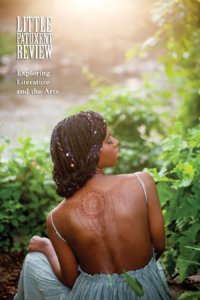 Sarah Jablon '16
After graduation, Sarah Jablon went to New York to intern at NYU Press. After learning about the publishing industry, she decided she preferred to be on the opposite side of the editor's desk, in the writer's chair. She also enjoys teaching and soon after earned a TESOL certification. In Fall 2017, Sarah flew to Cuenca, Ecuador to live and teach ESL for a year. Upon returning, she has continued to teach ESL online and at a local college. Sarah is also a contributing writer for Bay Weekly, a local magazine which reaches over 60,000 people. Sarah has published dozens of articles and stories on arts, culture, the environment, and persons of interest in the Chesapeake Bay area. In the future, Sarah hopes to attend an M.F.A. program in creative writing. She will continue teaching, as her experience and certification gives her the freedom to go anywhere in the world.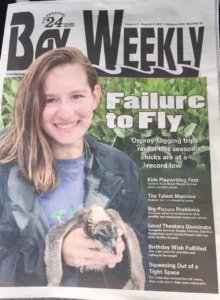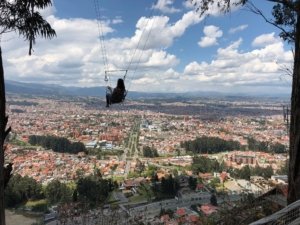 Jasmine Jones
After graduation, Jasmine interned at a Health Communications firm. She wanted to move to Spain and teach English but, a day after getting accepted into the program, was offered a full time salaried position by the company where she was interning. She began her first job as a Communications Associate, where she learned the basics of the corporate world. She was fascinated by the projects we worked on with companies like AARP and the Robert Wood Johnson Foundation, but also loved learning about the business side of the organization. She eventually left that job for a new opportunity as a Consultant for the government then went back to communications at a small firm to do the work she enjoyed, and earned her Master's degree. Today, she manages communications for a nonprofit (and in 2018, finally made it to Spain).
At St. Mary's I planned to major in English and minor in film. I wanted to be a broadcast journalist, so thought I could merge the two to create my own major. Regardless, I wasn't really sure what else was out there in terms of career opportunities, I just knew I liked to write, craft stories and be creative. St. Mary's had different courses of study I had never considered: from core English classes to African-American literature and feminism courses, to my St. Mary's project with Dr. Click, every single class (even the ones I didn't like) taught me something new about myself. As I explored courses I became curious about careers, and asked "adults" what they did for work.

I've always loved writing and organizing. I gravitated towards a career path that would let me do that, hence where I am today. In my current role as a Communications Manager for a nonprofit, I write, communicate complex ideas and craft messaging. I manage processes and work cross-functionally across the organization, from the fundraising team to legal to the people who run our programs on the ground (the entire company is between 200-300 people). I truly love what I do.

My English degree was so much more than a career choice, it was a life choice. English professors at St. Mary's instilled within me a constant thirst for knowledge and a healthy sense of curiosity. I honestly credit my critical thinking skills to all of the English teachers I've ever had, as it changed my perspective on life by simply asking more questions and constantly challenging myself.

Naturally, as an English major, I've always valued storytelling – it's how we continue to show how we as humans are always connected because each of our stories are intertwined in some way, regardless of how different we are. My father is also an incredible and hilarious storyteller, so watching him tell a story and captivate his audience since I was a very little girl has always inspired me to do that.

My time at St. Mary's was invaluable and opened my eyes to a future I had never considered – thank you English professors for expanding my worldview and showing me endless possibilities!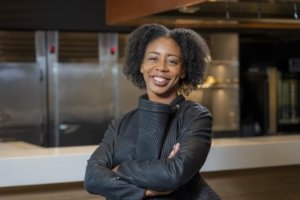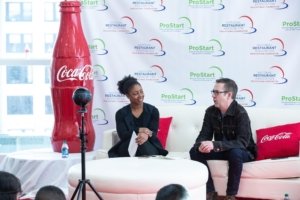 Claire Kortyna
Claire Kortyna received an MFA in Creative Writing and Environment from Iowa State University and is currently earning her PhD in Literature and Creative Nonfiction at University of Cincinnati. She has been teaching teaching English courses at these universities for 5 years, as well as an English tutor/editor. Claire's nonfiction has been published in the Dubuque Area Writers Guild Movement Anthology, The Offbeat, Crack the Spine, and others. My essay "Lunar Musings" won Flyway's Home Voices Contest. My MFA thesis, Things Gathered, Things Fallen, was awarded the Graduate Research Excellence Award and upon graduating received both the Graduate and Professional Student Senate Leadership Award and the Pearl Hogrefe Award in Creative Writing upon graduating.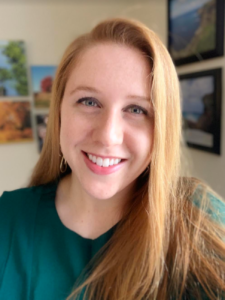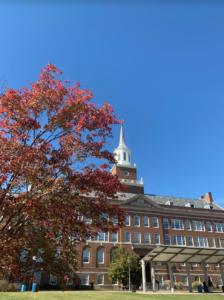 Simone Lieban Levine
Simone Lieban Levine is currently a full-time student at University of California, Berkeley, School of Law and will be interning for the Center for Reproductive Rights this summer in their U.S. Litigation Program. Since starting law school at Berkeley, Simone has become involved in three pro bono projects: the Reproductive Justice Project, the Wage Justice Clinic, and the Los Angeles homelessness services Berkeley Law Alternate Service Trip (BLAST). I am also an Associate Editor on the Berkeley Journal of Employment and Labor Law, participating in the 1L mock trial competition, and singing in the law school a cappella group (the Pro Bonotes).
I realized during college that journalism (my original path) was not my calling, quickly falling in love with law and policy instead. Thankfully, my English degree was easily transferable to this field. Lawyers are notorious for being poor writers (according to my Career Development Office), and I hope my background helps me avoid falling into that stereotype. I would not be where I am today without the mentorship, knowledge, and skills I gained through the SMCM English Department.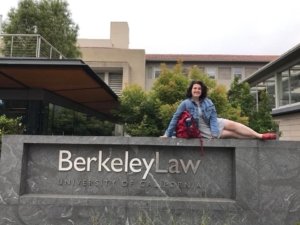 Samantha Liming
Samantha Liming is currently working at Oliff PLC in Alexandria, VA. Since graduation, she was lucky enough to intern with a couple of amazing literary journals: Beltway Poetry Quarterly and Origins Journal, was as a translator on a boat's journey along the waterways of Canada, and spent some time coaching swimming at her local YMCA. Samantha now currently works at a patent and trademark law firm called Oliff PLC and resides in Alexandria, VA. During her lunch hours, she devours whichever book she is currently carrying around in her purse. And, of course, she is still writing poems and short stories, and taking plenty of photographs. The next step? She is considering pursuing an MFA in creative writing.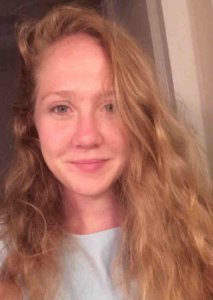 Miranda Paul
Since taking Professor Lucille Clifton's course on Writing for Children (and graduating from SMCM), Miranda Paul has worked as a teacher and a freelance writer for magazines, newspapers, and app/game companies. Miranda is the award-winning author of more than a dozen picture books for children. Her titles have received starred reviews from Kirkus, Publisher's Weekly, School Library Journal, and Booklist, and several books were named Junior Library Guild selections. In addition to being published in more than seven languages, her book Whose Hands Are These? was named a 2017 Teacher's Choice by the International Literacy Association. Her comedic picture book Are We Pears Yet? won the 2018 Award of Excellence in Children and Young Adults Literature from the Council on Botanical and Horticultural Libraries. Miranda is a co-founding member of the nonprofit organization We Need Diverse Books, which advocates for essential change in the publishing industry so that new books being published and promoted will better reflect and honor the lives of all young people. She also serves as a distinguished faculty member at the Highlights Foundation, teaching an annual workshop for adults aspiring to write books with a STEM (Science, Technology, Engineering or Math) focus. Each year, Miranda also gives more than one hundred performances or speeches at libraries and book festivals around the world.
If you want to learn more about the organization I helped found (and currently run the mentorship program for), it's at www.diversebooks.org. Please take some time to visit my site, www.MirandaPaul.com to find out more. I use my English degree EVERY. SINGLE. DAY. And my editorial debut comes out this fall, in which I got 32 children's authors and poets together for an anthology called THANKU. It's partly dedicated in memory of Lucille Clifton!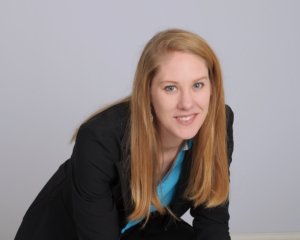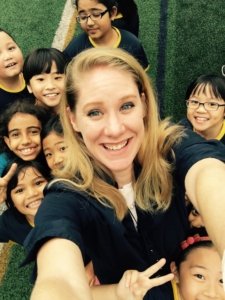 Thor Peterson
After graduating from St. Mary's in 2014, Thor went to Columbia Law School, where he focused on human rights and sustainable development. Since finishing law school, Andrew has been working as an associate at the law firm Akin Gump, in Washington, DC. He's in the international trade section, with a particular focus on trade policy issues (such as the trade war with China and World Trade Organization disputes) and foreign direct investment.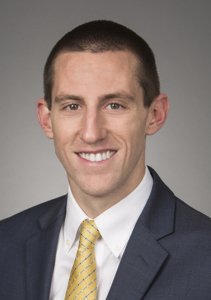 Liz Straathof '17
After graduating from St. Mary's in 2017, Liz Straathof went to graduate school at the University of Maryland, where she studied English with a concentration in Writing Studies and Rhetoric. At graduate school, she spent two semesters teaching English 101: Introduction to Academic Writing to undergraduate students. She also spent a semester teaching English 142: Literary Maryland. After receiving her Master's degree, Liz spent a few months as a technical writer before getting a job working for the federal government. Currently, Liz works for the US Department of Agriculture's Office of Inspector General. As a Writer-Editor at USDA OIG, Liz writes reports, edits publications, develops internal communications, and teaches writing skills to auditors.
The English department at St. Mary's truly set me up for success both inside and outside of academia. The critical thinking, writing, and interpersonal skills that I learned from my St. Mary's professors are skills that I have used daily since graduating.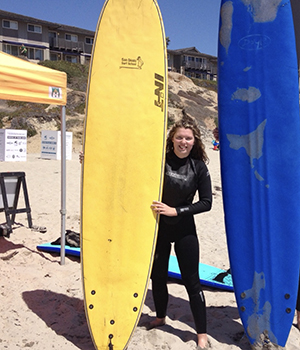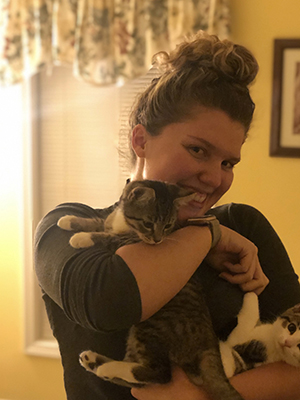 Alex Swope
Alex Swope is currently employed at WebMechanix, a digital marketing agency, working on marketing communications and website structure. Alex's love for the creative still shines, performing in Tomato Beard, a puppet rock-opera, completing National Novel Writing Month, and closing in on self-publishing his first album. He is also an educational blogger, podcaster, and teacher at Betamore.
My passion for the creative kindled at St. Mary's is still strong and I'm still involved in a variety of creative fields, some highlights being performing in fellow alumnus Katie McDermott's puppet rock-opera Tomato Beard, completing National Novel Writing Month, and closing in on self-publishing my first album. I also get to continue teaching and have had a great time publishing educational content through blogs (I recently received a Marcom gold award for a marketing industry blog post), podcasts, and teaching at Betamore, an incubator space and continuing development space in Baltimore.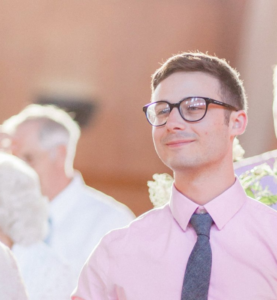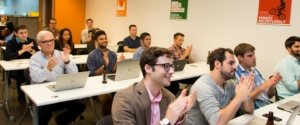 Jessie Vislay
Jessie is currently working at Calvert Library Prince Frederick as a Public Services Librarian in Children's. Every library is different but, in Calvert County, Public Services Librarians are trained in circulation and reference, in addition to duties in their specific department. As a children's librarian, Jessie works to support and execute the library's events and classes for children, such as weekly storytimes and crafternoons!
While at St. Mary's College, Jessie participated in multiple opportunities that fostered her interest in library science as a career. She took Education 366, Children's and Young Adult Literature, as an English elective, which sparked an interest in children's literature and created a desire to introduce reading and early literacy skills to children. She also spent her senior year as a Student Circulation Desk Assistant at the campus library, in addition to completing an SMP on Victorian literature and costume, gaining research experience that she would then go on to use in her librarian position teaching others those reference skills. She feels blessed to be able to serve the members of the Southern Maryland community through her position at Calvert Library.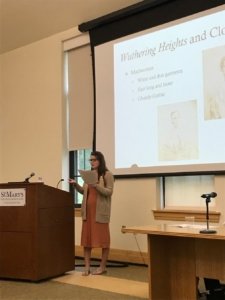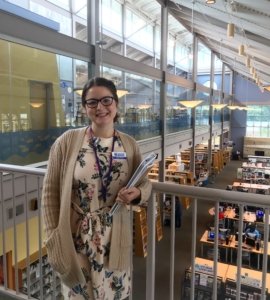 Mary Adella Walters
Mary Adella Walters graduated from the University of Baltimore and is currently working as an Enrollment Coach for Life With Lydia, an organization that ends eating disorders.
Since graduating from SMCM, she got her MFA in Creative Writing and Publishing Arts. While pursuing that degree, she self-published a book of poetry entitled "Girl Flame." Several of her poems have been featured in publications such as Alien Mouth and Ink Press Productions. Mary has hosted a podcast called "Give Me the Deets," and has been a columnist on self-care for Baltimore Style. Most recently, she started her own business called "The Consent Collective," which promotes dialogues on topics such as consent, problematic gender roles, and healthy sexuality.
Choosing to pursue the English major at SMCM was easily in my top three most significant life decisions. I thought I was going to be an Econ major. Then I took Professor Cognard-Black's ENGL106 lit course and I was hooked. It enabled me to think both critically and creatively in my studies and then throughout my 20s. All of my life decisions, so far, have been big and beautiful and brave and it all started with my choice to pursue an English degree (and ignoring the voices telling me to be "more practical" with my major choice). It may sound cheesy but it's true! I am so grateful.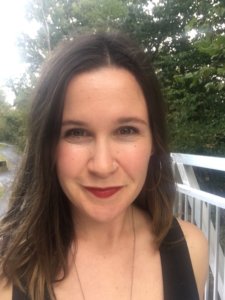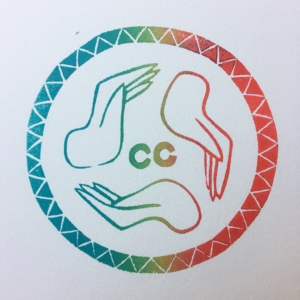 Kevin Wehmueller
After graduating from SMCM, Kevin finished his Creative Writing Resources Fellowship with Karen Anderson and Jerry Gabriel after his last semester at SMCM, which culminated in the first Chesapeake Writers' Conference. The Conference is going on its 8th year and is still a tremendous opportunity for any student or grad to workshop their writing and build a network among the attendees. After the Conference, he took his English and Education Studies degrees right into teaching English as a Foreign Language in South Korea. He lived and worked in Daejeon for 2 years, teaching students ages 6-14 everything from phonics to literature and composition. Kevin came back to the U.S. in 2014 and took a contract position as a Curriculum Development Editor at a language school in Arlington, which caters primarily to military clients. His project kept him focused on a four-language curriculum for MARSOC, but through that position he was exposed to the business development and proposal writing arm of the company.
With some experience under his belt, Kevin was then able to end his contract and take a permanent position on the business development team of a growing creative agency, Taoti Creative. He started strictly as a writer, handling most sales proposal writing, copy editing, technical writing, etc., but has since taken a much more client-facing role. His tip for anyone currently searching for a job is that the ability to communicate well is extremely valuable in the agency world, and can be hard to find – don't undersell good writing chops.
I'm absolutely indebted to current English professors whose courses I was able to take and whose mentorship was invaluable–Karen Anderson, Jerry Gabriel, Beth Charlebois, Christine Wooley, Ben Click, Jeff Hammond, Brian O'Sullivan, and Robin Bates. These people know their craft, and I owe them so much of mine.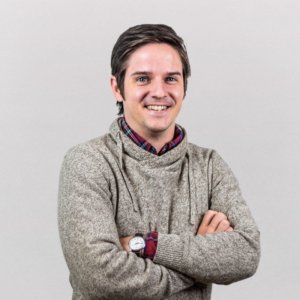 Andrew Wildermuth
Andrew Wildermuth is currently attending Friedrich-Alexander-Universität Erlangen-Nuremburg (Germany) and is working as a Research Assistant in North American Studies and Islamic Religious Studies departments. He has joined the North American Studies research colloquium as a research assistant. Andrew's poems have recently appeared or are forthcoming in Poetry Salzburg Review, Into the Void, and Here Comes Everyone. His future goals are to pursue a PhD in literature, write poems, teach English, and find/build communities of lively discussion and debate.
Immediately after graduation in 2017, I moved to Mexico City. There, I cared for the poetry manuscript I'd written as my SMP at St. Mary's and was able to take a breather and read some books I'd not previously had the chance to (Ulysses, at last!). Missing the intellectual/artistic community I was spoiled with at St. Mary's, I soon realized I wanted to continue my education. To get back to class, I moved back home to save money in Annapolis where I worked as a substitute Spanish teacher and barista. I continued digging into my poetry manuscript, published a few pieces, and kept on reading while I applied to study in Germany. I was accepted to the master's program in North American literature and culture at FAU in Erlangen, Germany, where I'm currently finishing my first semester.

Here in Erlangen, I have joined the North American Studies research colloquium and am a paid research assistant in both the North American Studies and Islamic Religious Studies departments. It's been special to be able to apply the creative and critical thinking I sharpened at St. Mary's in a new environment. Being part of an engaging group of thinkers and writers from around the world, with new perspectives, is an exciting step in my academic career. I am currently working on a development of my St. Mary's SMP, a collection of poems called Dreaming in the New Millennium