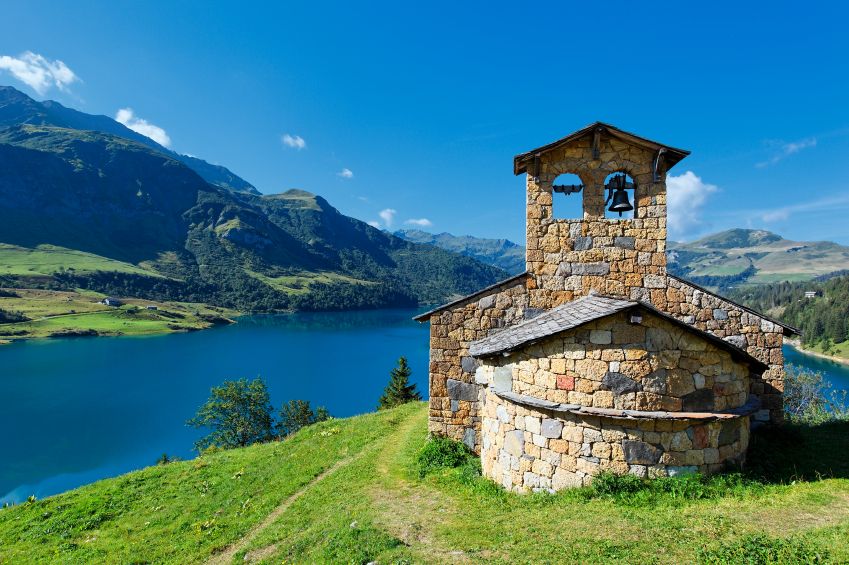 Pre-Requisites
Minimum GPA: 2.5
Foreign Language: 2 semesters of French with a "B" average
Approval of SMCM French Language Faculty
Judicial Check
Dates
Spring 2024 Estimated Program Dates:

Multi-discipline program: February 4th – May 3rd
Extended program (including internship): February 4th – June 1st
SMCM Application Deadline: October 15th
AIFS Application Deadline: October 15th
Highlights
Experience life on the French Riviera
Live and learn with international students
Attend the Cannes Film Festival during the Spring Semester
Financing Studying Abroad
Office of International Education Scholarships (Need-Based, Merit-Based, Region Specific, Language Study)
AIFS Scholarships (DEI, Need-Based, Merit-Based, Social Justice, Pell Grant Recipient)
Speak with the Office of Student Financial Assistance for Options
We recommend that all students interested in French programs consult with a French professor before selecting a program to discuss which programs best meet your needs.
About the Program
Founded in 1931, the Collége International de Cannes is a private institution of higher learning that draws students from around the world.  The Collége was founded on the principles of international harmony and tolerance, with the express purpose of introducing foreign students to the French language and culture.
SMCM students will live and learn with other international students from around the world studying French language and culture.  Students also have the opportunity to take courses in French cinema, political science, sociology, and art history and travel to places that inspired artists like Monet, Renoir, Van Gogh, and Picasso.
Location
The Collége International de Cannes is situated on the southern coast of France, along the French Riviera.  Cannes' sunny climate is ideal for outdoor activities such as swimming and sailing.  The Mediterranean is at your doorstep as you look across the courtyard from your residence hall room to the beach and campus is within walking distance of the Vieux Port de Cannes and city center.
You are also within easy reach of the resort towns of Nice, Monaco, St. Tropez or San Remo, Italy as well as the medieval fortified towns of Saint-Paul-de-Vence and Eze.
Academics
SMCM students are required to have completed two semesters of French language prior to studying in Cannes.  All applicants must also receive approval of the SMCM French language faculty in order to submit an application.
All students are required to take one French language course while in Cannes.  Upon arrival, all students will take a placement test to determine the most appropriate course level.  The language course carries a recommended 9 semester credits and meets for 15 hours per week.  There are 225 contact hours for this course in the fall and 240 contact hours in the spring as the fall course is 15 weeks long and the spring course is 16 weeks long.
You will also choose three seminars to take in addition to your language course.  Seminar courses, taught in English or French, meet for 3.5 hours per week are are worth 3-credits each.  Students wishing to take seminars taught in French must place into Upper Intermediate French or higher.
Housing and Meals
As part of the SMCM-AIFS in Cannes program, students may choose to live on campus in the student residence hall or in a homestay.  Daily breakfast and lunch is included in your program fee.
Student Residence Hall
The Collége residence is situated on campus and houses both French and other international students.  Many of the rooms have views overlooking the courtyard to the Mediterranean Sea.  Residence students receive breakfast and lunch every day in the caféteria.
Homestay
Living with a French homestay is a unique opportunity to immerse yourself in the language and culture of France. Host families live in apartments and houses. Each family is different and with its own merits and may not reflect a traditional family unit.  Some are single parent families or a retired couple whose children have grown and left home.  All families are carefully selected and have met strict requirements and standards.  Homestay students stay in a double room that they typically share with another AIFS student or international student.  Single rooms can be requested for an additional fee.  Students opting to live with a homestay will receive breakfast every day in their homestay and a daily lunch at the caféteria. The family will also provide a laundry wash and change of bed linen once per week.
Student Life
The campus has 22 classrooms, a small library, a theater, recreational room, volleyball court, sun terrace, and a magnificent courtyard.  AIFS as well as the Collége also arrange for a number of day trips and excursions throughout the semester.  These include both typical and lesser known tourist sites and attractions.
You can also participate in a number of student organizations and sports teams.  There are wine tasting and cooking classes, the Échange langue club to meet local French people and practice your French, basketball, soccer, and volleyball all available on campus.
Spring semester students' study abroad experience coincides with the world famous Cannes Film Festival which runs for 2 weeks in May. Students receive a 'Cannes cinephile' pass which entitles them to see all the films presented at the Film Festival in different movie theaters throughout the city.  Students also have the opportunity to work as unpaid volunteers for the duration of the Festival.
Important Links
Faculty Liaison
Dr. Laine Doggett – ledoggett@smcm.edu
How credits taken abroad will transfer back to SMCM.
The academic and judicial requirements for any student considering studying abroad.
How financial aid will apply towards your study abroad program and what scholarships are available.
Payment processes for semester-long, short-term, and non-SMCM study abroad programs.