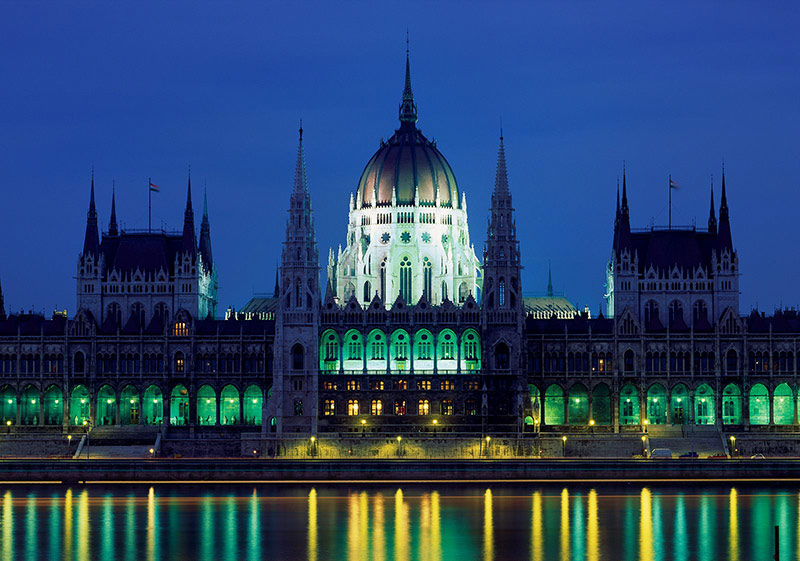 Pre-Requisites
Sophomore Standing
One semester of Advanced Calculus or Abstract Algebra
Minimum GPA: 2.5
Judicial Check
Currently Accepting Applications for:
Spring 2024 Estimated Program Dates: January 12th – May 25th

SMCM Application Deadlines: October 15th
BSM Application Deadlines: October 15th
Highlights
Working with professors from highly-acclaimed institutions in mathematics
All courses taught in English
Located near the historic city center in Budapest, Hungary
Course List
Financing Studying Abroad
Office of International Education Scholarships (Need-Based, Merit-Based, Region Specific, Language Study)
Speak with the Office of Student Financial Assistance for Options
About the Program
The Budapest Semesters in Mathematics (BSM) provides a unique opportunity for North American undergraduates. Through this program, mathematics and computer science majors in their junior/senior years may spend fall, spring or summer semester in Budapest and study under the tutelage of eminent Hungarian scholar-teachers. Students have the opportunity to take a wide variety of mathematics classes as well as Hungarian language and culture classes that will allow them to increase their knowledge of the field and of the country they will be living in.
Location
Budapest is the capital city of Hungary and one of the largest cities in the European Union.  Often described as the "Little Paris of Middle Europe", Budapest is famous not only for the monuments, but also for the relics of others who settled here. Remains from both Roman and Turk occupation. After the Ottoman Empire the union with Austria has also had a  particular influence.
The capital has two sides, Buda and Pest, stretching along the banks of the Danube, representing two different characters of the city.  Suburban Buda and its historic castle district offer medieval streets and houses, museums, caves and Roman ruins. The dynamic Pest side boasts the largest parliament building in Europe, riverside promenades, flea markets, bookstores, antique stores and café houses.
Budapest has a lot to offer in terms of museums and galleries, churches and synagogues, palaces and historic buildings, baths and pools are presented together. Information from http://visit-hungary.com/budapest
Academics
BSM hosts courses at the College International campus of Technical University Budapest with professors hailing from a variety of Hungarian institutions. Students usually take four courses per semester, all designed to transfer to American universities, and have the option to sit in on classes during the first three weeks of the semester before committing. Students will take courses with other North American students participating in the program and will take a rigorous course-load designed to encourage a depth of understanding rather than quantity of material.  Course offerings combine standard upper-level courses in areas of strength of Hungarian mathematics such as combinatorics, number theory, and probability theory.  The classes stress problem solving, foster student creativity, and support group learning.
Housing and Meals
Students have the option of living either with a Hungarian host family or in an apartment.  If you choose to live with a Hungarian family please note that most Hungarian families in Budapest live in small apartments and share one bathroom.  If you decide to live in an apartment you will have a roommate and will fill out a roommate matching form but will have your own bedroom.  All apartments do come completely furnished and even including bedding and towels.
Rent and security deposits will be due upon arrival in Budapest directly to the landlord or host family and should be budgeted accordingly.
Student Life
The Budapest Semesters in Math program does not officially have a campus location but it does have building where students will be taking classes and are welcome to hang out and study.  Additionally, students will have time to explore Budapest as well as Hungary and can join the Facebook Group to find out more about what is going around the city and with other students to plan out their activities together.  Because students are living on their own they will need to integrate themselves into the local community by learning how to navigate the local grocery stores, buses, trains, etc. and will need to become a part of the community which is a unique feature of this program.
Important Links
How credits taken abroad will transfer back to SMCM.
The academic and judicial requirements for any student considering studying abroad.
How financial aid will apply towards your study abroad program and what scholarships are available.
Payment processes for semester-long, short-term, and non-SMCM study abroad programs.