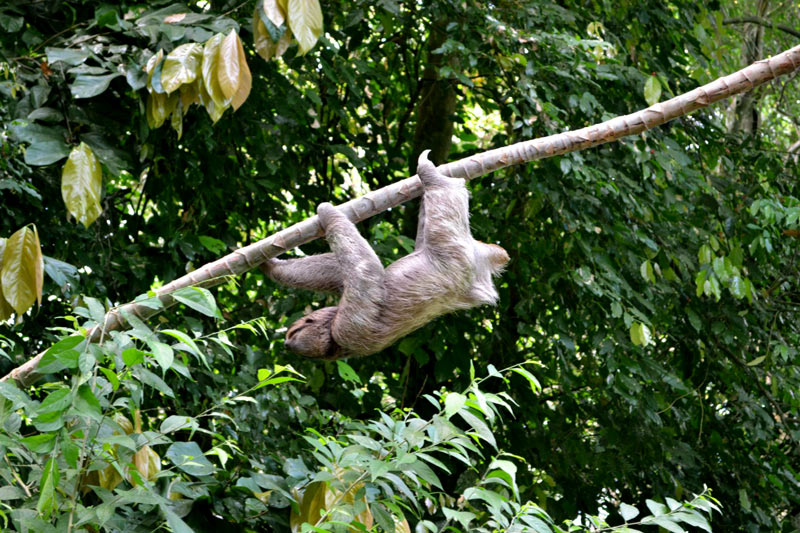 Pre-Requisites
Minimum GPA: 2.5
Foreign Language: 2 semesters of Spanish, recommended ILCS 260 level to earn Spanish Major/Minor credits
Approval from SMCM Spanish faculty
Judicial Check
Currently Accepting Applications for:
Spring 2024 Program Dates: Late January to Late April
SMCM Application Deadline: October 15th
ICADS Application Deadline: November 1st
Highlights
Homestay housing
Internship and research opportunities
Financing Studying Abroad
Office of International Education Scholarships (Need-Based, Merit-Based, Region Specific, Language Study)
ICADS Scholarships (Need-Based, Merit-Based)
Speak with the Office of Student Financial Assistance for Options

About the Program
The Institute for Central American Development Studies (ICADS) was created in 1986 to fill the information gap in foreign policy between United States citizens and their government.  This program is committed to providing opportunities for language and cultural immersion through classes and community work, as well as access to background information, scholarly materials, lectures and contact with Central Americans.
Semesters at ICADS focus on economic development, education, environmental studies, human rights, public health, wildlife conservation, and women's issues.  There are two tracks available: the internship track or the field research track.
Location
ICADS is based in San Jose, Costa Rica.  Located in the Central Valley, San Jose is the seat of national government, the focal point of political and economic activity, and a major transportation hub.  It is the most important working area of the country, which brings in more than a million people on a daily basis.
Originally designed to reflect the European influences of Spanish immigrants, the city center offers a wide variety of cultural events, farmers' markets, nightlight, and activities.  It is also easy to take advantage of weekends to travel to many of the nearby mountains, volcanoes, beaches, and other destinations, both popular and off the beaten track.
Academics
There are two 14-week semester program options at ICADS.  The first is the Social Justice and Development Internship, and the second is the Environment and Sustainable Development Field Program.
All 16 credits are accepted toward ILCS automatically, regardless of disciplinary designation of the course number, and therefore can count toward the major or minor in Spanish.
Courses other than the language course can alternatively count toward the major or minor in Latin American Studies.
Students do not need pre-certification or an audit upon returning to determine transferability.
If the Spanish course credits are upper-level or not depends on student placement. If a student at SMCM has taken ILCS 260 already, the gateway to the advanced level, they should receive upper-level credits.
There are two potential tracks for students:
Social Justice and Development Internship:
This hands-on program offers a structured internship that helps to integrate theoretical concepts and real-world experience. Students will move from the classroom theory to actual practice in their internship placement, learning how communities are seeking to create lasting social change.  This track is divided into three blocks:
Typical choice for ILC students

4 Credits Spanish, level depending on placement

3 upper-level Credits ECON/SOC 421 Latin American Perspectives on Justice and Sustainable Development

9 upper-level Credits Internship
Environment and Sustainable Development Field Program:
As part of the Field Program, students gain research experience in both the natural sciences (forest ecology, agro-ecology, soil sciences) and social sciences (sociology, anthropology, history, economics) while learning to address environmental issues from a multidisciplinary perspective. Students are provided with the analytical tools and research expertise to make meaningful contributions to ongoing work in the area of "sustainable development," with the recognition that workable solutions to environmental conflicts can only come from an understanding of the intersection between community needs, ecosystem dynamics, and political-economic systems.  This track is divided into three blocks:
More common for ENST students or social science fields
*Please note that while the ICADS website indicates the language course is 3 credits, it satisfies the number of contact hours needed for SMCM to award 4.
4 Credits Spanish, level depending on placement
3 upper-level Credits ECON/SOC 421 Latin American Perspectives on Justice and Sustainable Development
3 upper-level Credits Ecology of Managed and Natural Ecosystems
6 upper-level Credits Independent Research
Housing and Meals
Upon arrival, students are placed with Costa Rican families.  The host families provide students with private rooms, breakfast, dinner, and laundry service. Family placements are supervised by a housing coordinator who makes every effort to match the needs of each student with the reality of the host family.
In the city, students primarily reside with lower middle to middle class families. While traveling or during internship residences, students may be housed with humble, rural families.
Student Life
ICADS takes a very participatory approach and offers a variety of activities during the time that you are not in class. You will have the opportunity to visit quality local museums, hear from expert lecturers on a variety of topics, taste-test a buffet of tropical fruit in ICADS's fabulous Fiesta de Frutas, learn Latin dancing, volunteer in marginalized communities, and more.  Additionally, there are gyms in San Jose that students can join and many find that dance lessons are an excellent way to stay fit.
Important Links
Faculty Liaison
Dr. Joanna Bartow – jrbartow@smcm.edu
How credits taken abroad will transfer back to SMCM.
The academic and judicial requirements for any student considering studying abroad.
How financial aid will apply towards your study abroad program and what scholarships are available.
Payment processes for semester-long, short-term, and non-SMCM study abroad programs.