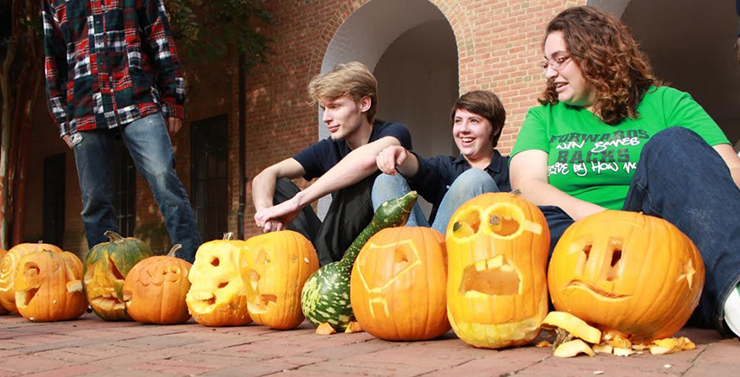 The Physics Club
The Physics Club, which is also the local chapter of the Society of Physics Students, organizes many fun physics activities throughout the semester.
Some of our favorite activities:
Bridge building
Pumpkin dropping
Smithsonian trip
NASA Goddard trip
Career talks
Rocket launch
Attending physics conferences
Students have also built a radio telescope and a Ruben's tube.  The Physics Club was named a notable chapter by the Society of Physics Students in recognition of its activities.
Learn more about the physics club