2010 – 2019
---
Anna Danz '12
Current Position:  Pursuing her Masters degree in the History of Architecture at the University of Virginia.
Dorothy Fisher '13
Dorothy is currently enrolled PhD Program in Art History and Material Culture Studies at University of Delaware. After majoring in Art History with minors in Museum Studies and Women, Gender and Sexuality Studies, she received her M.A. in Art History from the Courtauld Institute of Art.
Elena Gross '12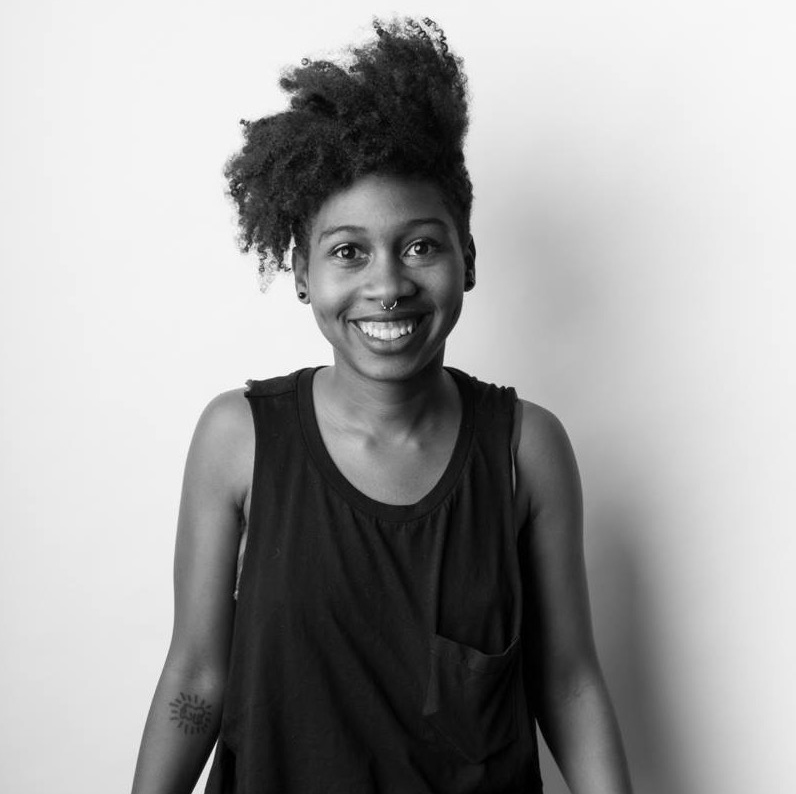 Elena Gross is an independent writer and cultural critic living in Oakland, CA. She received an MA in Visual & Critical Studies from the California College of the Arts in 2016, and after graduating with her BA in Art History and a Women, Gender & Sexuality Studies minor. She specializes in representations of identity through fine art, photography, and popular media. Elena is the host of the arts & visual culture podcast, what are you looking at, published by Art Practical. Her most recent research has been centered around the work of artist Lorna Simpson and conceptual and material abstractions of the body in photography.
Franny Kupersmith '11
Current Position: Works for the Pink Line Project, a new online initiative to boost, promote and connect the DC-area arts community.
Jennifer Lamar '10
Current Position: Worked as a Collections Database developer at the Barnes Foundation in Philadelphia, PA. She is currently pursuing a Master of Education in art education at Kutztown University.
Tyne Lowe '11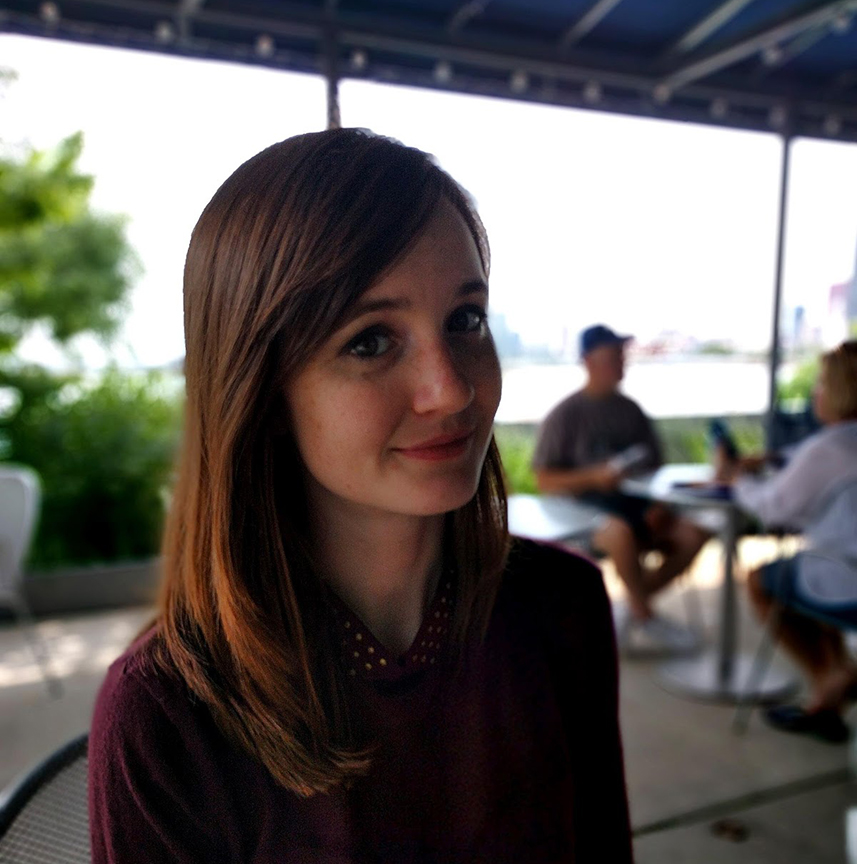 After graduating from SMCM in 2011, Tyne Lowe received her Master of Library and Information Science with a certificate in Special Collections from University of Illinois at Urbana-Champaign in 2017. She is currently an MA student in Art History at Indiana University in Bloomington, IN, where she is primarily interested in the history of comics and printed art. She also serves as a Graduate Assistant at the Eskenazi Museum of Art at Indiana University. Tyne is pursuing a career in Art Librarianship with a focus in book arts, zines, and comics.
Katie McAfee '11
Current Position: Presently a graduate student in Art History at Florida State University, where she is focusing her field studies in their interdisciplinary Visual Culture of the Americas program track.
Alexandra McCallen '12
Current Position: Began graduate school at the University of Maryland School of Information and Library Science in Fall, 2012. She also works part time at the St. Mary's College of Maryland library.
Alexa Milroy '12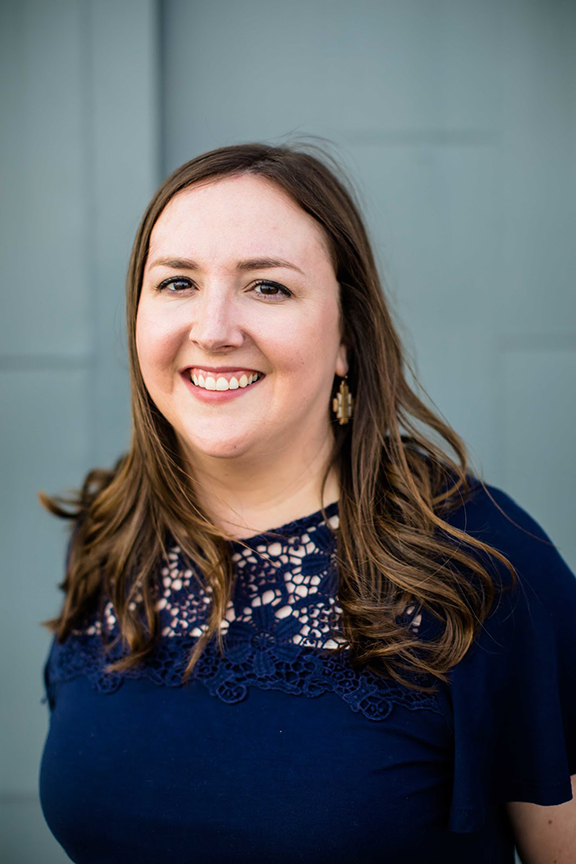 Alexa Milroy Alexa graduated in 2012 with a double major in Art & Art History (Art History concentration) and Political Science. She has been the Administrative Manager in the Director's Office at The Baltimore Museum of Art since September 2016. In her position, she provides proactive support to the Director, serves as a liaison between the office and internal and external constituents, manages special projects, and provides administrative support.
Previously, Alexa worked at Arts Education in Maryland Schools (AEMS) Alliance as the Director of Program and Administration from 2012 to 2016. In her position at AEMS, she was a staff member on the Governor's P-20 Leadership Council Task Force on Arts Education in Maryland Schools. Alexa also worked on Obama for America's 2008 field team in Iowa. She also served as an intern at the Maryland State Arts Council. She is a past Chair and current member of Emerging Arts Advocates, a subset of Maryland Citizens for the Arts.
Kate Pollasch
Kate Pollasch is the Director of contemporary art gallery Corbett vs. Dempsey and an independent curator and writer living in Chicago. She holds a master's in Art History and a master's in Arts Cultural Policy from The School of the Art Institute of Chicago.
Samantha Rockler '12
Current Position:  Health Coordinator for the United Way of Buffalo and Erie County, New York.
Brittany Sigley '11
Current Position:  Worked as the gallery assistant at Civilian Art Projects in Washington DC immediately following graduation. She is now a staff member in the National Portrait Gallery's Education Department, where she specializes in developing and leading Youth and Family Programs.
Sami Wright '18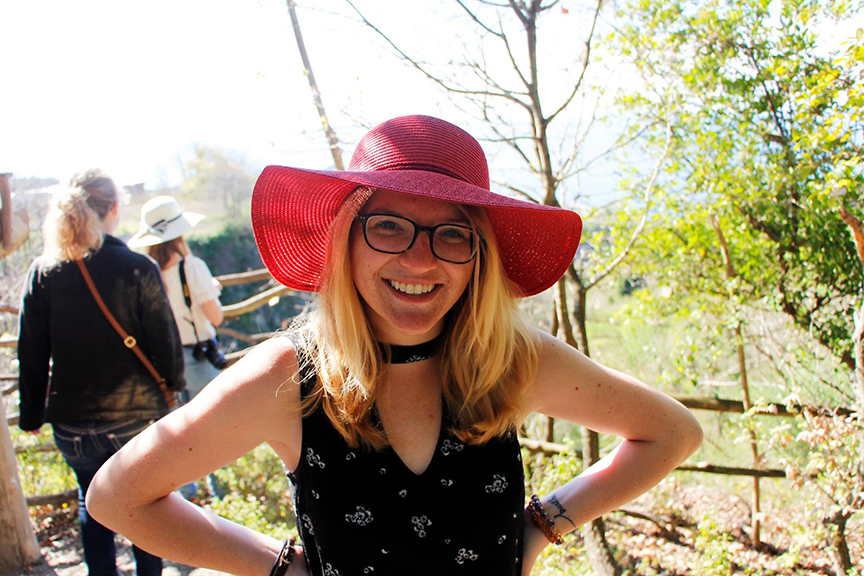 Sami graduated with a double major in Art History and History and a minor in Museum Studies. She spent the summer following graduation as an Edward W. Pell Graduate Fellow in Collections at Fort Ticonderoga, where she worked on cataloging and digitizing part of the Fort's print collection. She currently lives in Cambridge, MA and works as a Studio Assistant for Boston Photography Workshops and as the Project Photographer for the Casey Family Papers Digitization Project at Historic New England.
1995 – 2009
---
Matthew Bachtell '00
Current Position: Master's degree in Information and Library Science with a concentration in information management at the University of North Carolina, Chapel Hill. He is currently the research assistant/webmaster of the Sloane Art Library at UNC, Chapel Hill.
Keith Backhaus '04
Current Position: M.F.A. in creative writing from Goddard College.  He is the founder of Empty City Press, an independent, collaborative creative community in Baltimore, MD.
Mariel Berry '05
Current Position: A development officer at San Diego State University, where she specializes in arts and culture initiatives.
Elizabeth Botten '99
Current Position:  Archives Technician at the Archives of American Art, Smithsonian Institution, Washington, D.C., where she assists researchers with primary documents and artworks.
Maggie Dimock '07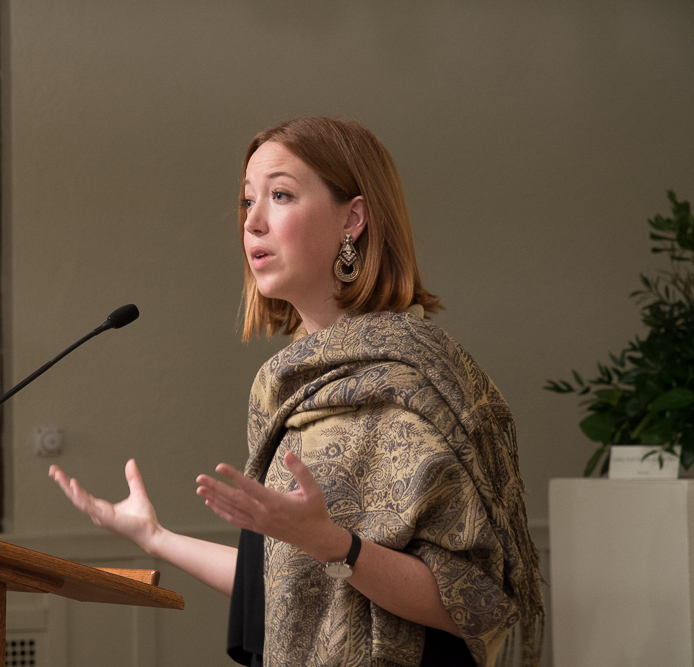 Maggie Dimock is the Curator of Collections and Exhibitions at the Alva de Mars Megan Chapel Art Center at Saint Anselm College in Manchester, New Hampshire, where she oversees a rotating series of art exhibitions and manages a collection of fine and decorative arts. Maggie graduated from St. Mary's in 2007 with a double-major in Art History and Anthropology, and earned an MA in 2012 in History of Decorative Arts from the Corcoran College of Art and Design (which has since become part of George Washington University, as the Corcoran School of the Arts & Design).
Before moving to New England in 2014, Maggie served as a Cataloging Assistant at Winterthur Museum, Garden & Library near Wilmington, Delaware, where studied studied, photographed, and inventoried examples of 18th and 19th-century printed cotton and linen textiles in the museum's extensive collections. She has also held previous curatorial, research, and fellowship positions at The Cosmos Club in Washington, DC; Evergreen Museum & Library at Johns Hopkins University in Baltimore, Maryland, and The Nichols House Museum in Boston, Massachusetts.
Michael Grunseth '09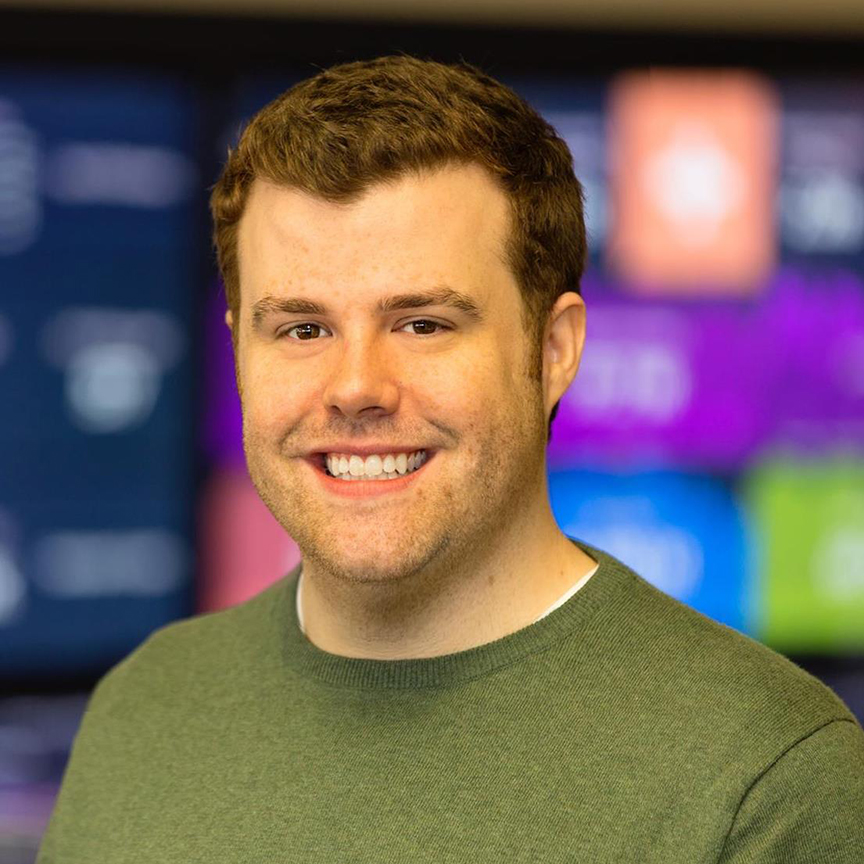 Michael Grunseth graduated from SMCM with a major in Art History and second major in Theater, Film, and Media Studies. He has worked in content and user experience development positions since graduation, including Site Content Specialist at Custom Ink, Head of Content at AddThis, and Senior Marketing Manager at Oracle Data Cloud. He is currently Senior User Experience Content Strategist at T. Rowe Price, in their Client Experience and Delivery Transformation Lab (CEDT).
Anna Huttel '03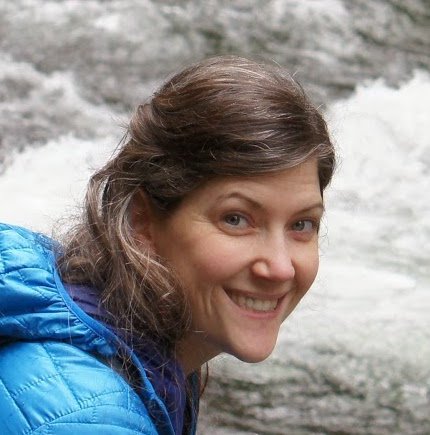 Anna Huttel graduated from SMCM with an Art History major and second major in Economics. She later received her MA in Architecture from the Illinois Institute of Architecture, which awarded her the Alpha Rho Chi Medal for her leadership. She is Certification Manager for Salmon-Safe. As an architect with extensive LEED experience and a volunteer ambassador of the Living Building Challenge, Ms. Huttel has broad experience across the leading certification programs. Working throughout Cascadia, Huttel guides Salmon-Safe program delivery through the Partner Network of collaborating organizations on the West Coast. Her professional focus has been in developing sustainable design strategies with a focus on engineering-related tactics. Huttel has also served as an adjunct faculty member at IIT and currently teaches in Philadelphia University's Master of Sustainable Design program. In her spare time, she loves any chance to be outside hiking and cycling and trying to keep up with her one-year-old son.
Meredith Johnson '99
Current Position: Completed an M.A. in Curatorial Practice at CCAC (California College of Arts and Crafts). She is currently Curator and Director of Consulting at Creative Time in New York City.
Amanda (Lamont) Link '05
Current Position: Completed her master's degree in Clinical Psychology at Towson University in 2007.  She is currently a special education teacher in the Preschool Therapeutic Autism Program at The Forbush School (Sheppard-Pratt) in Towson.
Tessa Lummis '07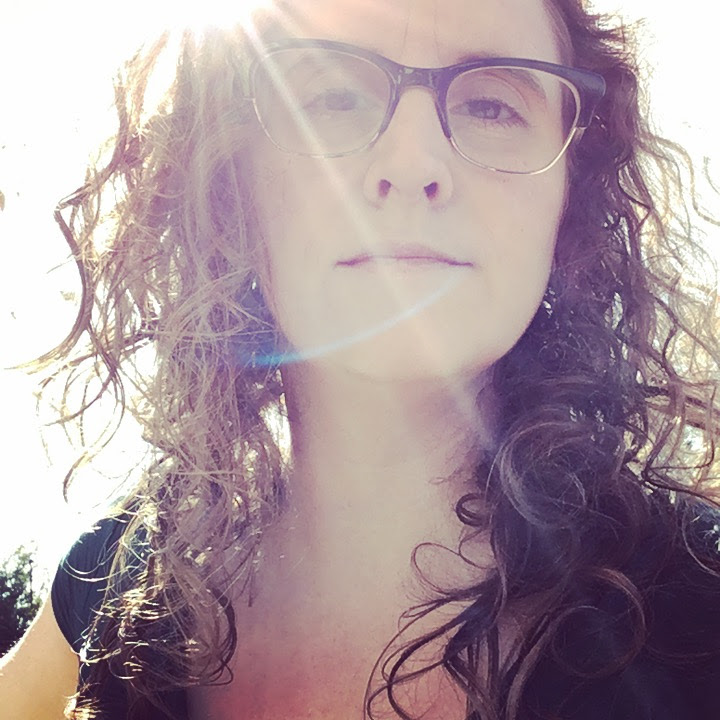 Tessa Lummis (formerly Sabol) is currently the Head Museum Registrar, responsible for all collections oversight, including managing the museum's loan program, accessioning and deaccessioning, digitization, and collections database. After she graduated from SMCM with an Art History major, she completed her M.A. in Museum Studies at George Washington University in 2010. She has worked in the field of collections management and museum registration at a number of institutions including Samek Art Gallery at Bucknell University and the Bureau of Engraving and Printing's Historical Resource Center, where she helped manage their archival collection of currency, stamps, bonds, and other government obligations printed from its founding in the 1860s to today. In 2011 she joined the The Textile Museum, part of the umbrella organization of the George Washington University Art Museum.
Julia Oldham '01
Current Position: A video artist whose performative work combines scientific inquiry with elements of experimental movement and dance. She travels frequently to participate in residency programs around the country, and has shown her work in exhibitions and festivals internationally. Julia received an MFA from the University of Chicago in 2005. Visit her portfolio at www.juliaoldham.com
Teresa Slobuski '08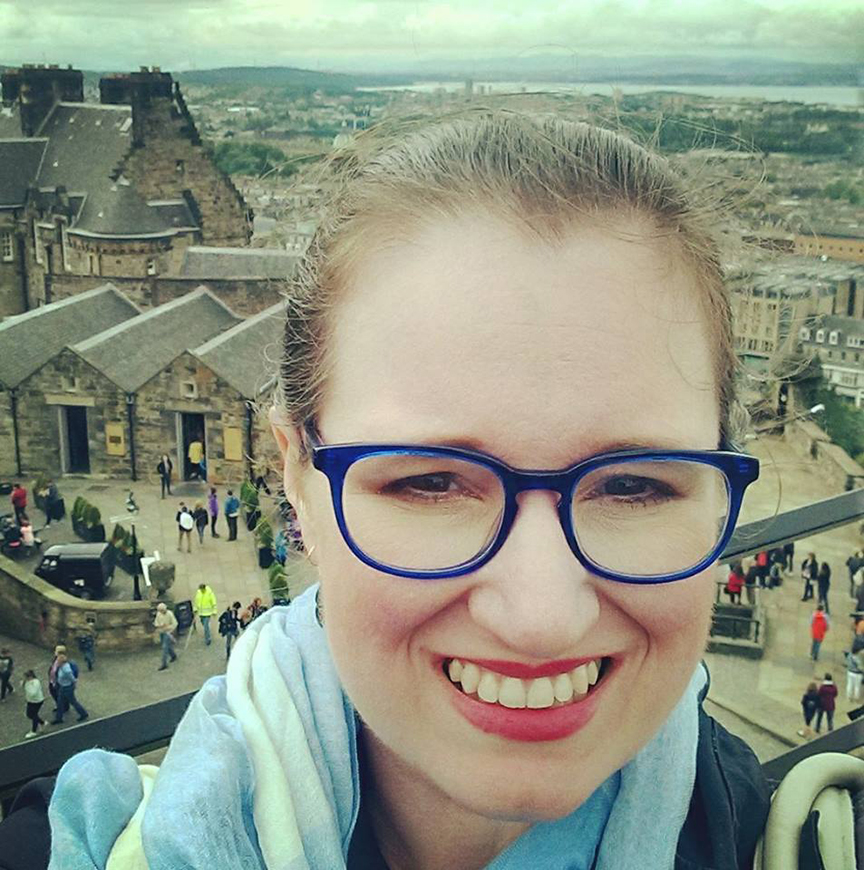 Head Librarian of the Vairo Library at Penn State Brandywine. Teresa Slobuski graduated SMCM with a minor in Art History, as well as an English major and second minor in Asian Studies. She completed her MA in Library and Information Science at Rutgers University with a specialization in art information. She is currently the Association of College and Research Libraries' representative to the Association of Specialized & Cooperative Library Agencies Accessibility Assembly. She is also a member of the Stonewall Book Awards Mike Morgan and Larry Romans Children's and Young Adult Literature Award Committee, which highlights excellence in LGBT representation in Juvenile literature. Prior to Penn State, she spent seven years as faculty librarian at San Jose State University, acting as liaison librarian to Teacher Education, Special Education, Social Work, and Design. Teresa is passionate about access and social justice and actively works to improve both representation and recognition of all in libraries.
Teresa says: "Although my major was not Art History at St Mary's, the work I did and experiences I had while studying Art and Art History there have been majorly influential for both my professional and personal life. In the process of completing the Art History minor, I learned how to critically analyze a huge range of media. In my current job as a Librarian, this skill is crucial as it has helped me understand and teach others to think about content regardless of format. This has provided me the tools and flexibility to support k-12 teachers looking for diversity in children's book illustrations, to conduct workshops about non-fiction graphic novels, to help industrial design students learn about new materials, to grow connections between animation and computer science students to develop video games, to collaborate on programming to highlight student work at a biennial, and more. Although the words 'art', 'history', 'design', etc. don't appear anywhere in my current job description, I know that SMCM Art History has had a massive and positive impact on my life and I love that at least once a year someone asks me if I work for the museum or gallery I am in because I just can't resist telling a friend that anecdote I first learned in Montgomery Hall years ago."
Beverly Wise '95
Current Position: Completed a master's program in Decorative Arts at the University of Glasgow, Scotland.
Lauren Wolf '06
Current Position:  Spokesperson for the Department of Homeland Security
Jess Wolfley '03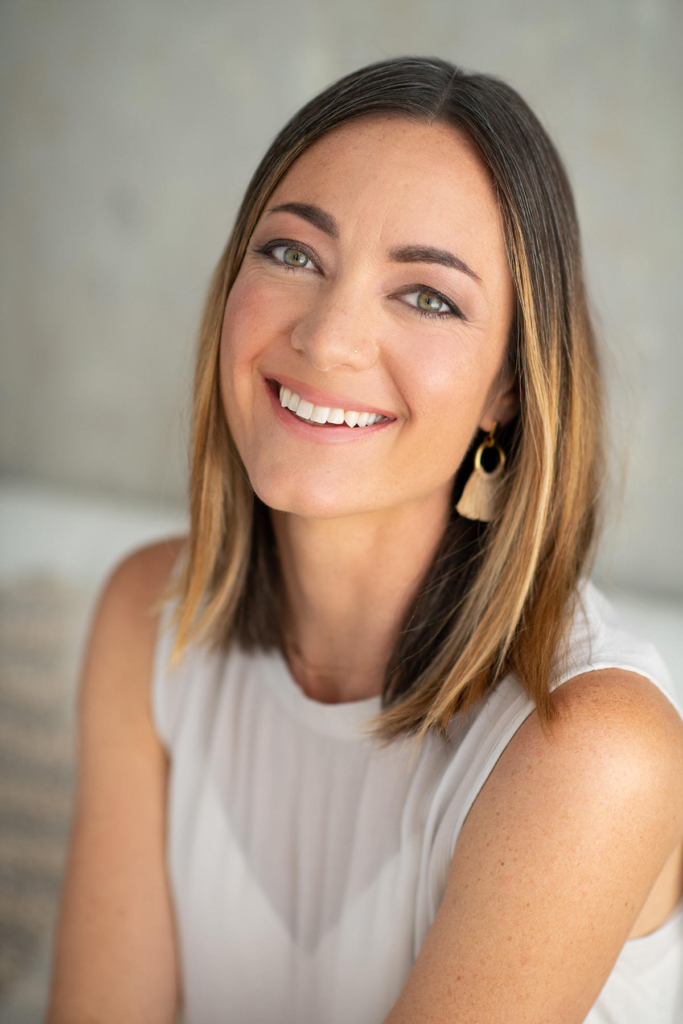 Current Position: She is currently Senior Director – Social Impact Solutions at Warner Bros. Discovery, based in Washington, D.C. After graduating from SMCM with an Art History major, she worked for independent film venues until joining Discovery where she oversaw digital interactive productions. In 2014, she received an Emmy Award for Creative Achievement in Interactive Media and Mulitplatform Storytelling.