Art Studio
The art offices, classrooms, and studio spaces are located in Montgomery Hall Fine Arts Center. Most of the studio classrooms are interconnected, making for an intimate working environment. Studio spaces include a sculpture studio with equipment for welding, plaster, and woodworking, a painting studio, a drawing studio, a printmaking area with two presses, and two darkrooms. Art majors working on St. Mary's Projects are allotted small individual studio spaces in their senior year.
Digital Lab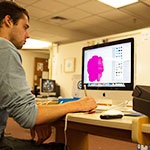 There are two adjacent Montgomery hall computer labs: the Learning Lab and the Pro Lab. The Learning Lab is equipped with 20 17″ Intel iMacs with Adobe Creative Suite 5.5, iMovie,  several flatbed scanners, and an Epson 9600 printer. The Pro Lab includes 10 22″ Intel iMacs with Adobe Creative Suite 5.5, After Effects, Maya, and Final Cut Pro. The department also has HD video cameras, Flip video cameras, Wacom tablets, digital cameras, lights, audio recording equipment, and tripods for student use. The lab serves many courses within the department, including scientific illustration, digital media offerings, and several art history courses. Students use the lab for creation of course assignments as well as independent projects.
In addition, the Art Department also maintains a separate digital imaging lab that is primarily for large format output. It houses an Epson 9880, two flatbed scanners, and a high-end multi-format film scanner. It also has a DV deck and access to the Adobe Suite and Final Cut Pro for digital editing.
Monty Learning Lab Further Information
Image Resources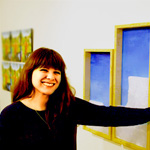 Students have access to over one million art images from around the world through the St. Mary's Library's subscription to ARTStor, the world's largest and most comprehensive image database. In addition to ARTStor, the library has a wide range of art resources and databases designed to support students' original research in different cultures, eras, and media.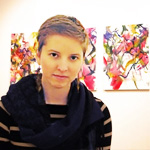 The Dwight Frederick Boyden Gallery at St. Mary's College of Maryland significantly enhances the department's programming, hosting a range of exhibitions featuring contemporary and historical art, as well as the annual All-Student Show and the art students' St. Mary's Project exhibitions. Boyden Gallery also offers a variety of visiting artist talks, scholarly lectures, workshops and other activities.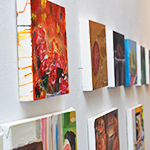 Art Annex
The Art Annex is a full-scale studio space. It houses individual studios for senior art majors, various supplies for the creation of multimedia works, a large classroom, and the College's extensive art collection.