Spring 2022
Fundamental Regions: The Math/Art of Susan Goldstine
Exhibition opening and Susan Goldstine's Steven Muller Artist-Scholar's Talk: Monday February 21, 5 – 6:30pm
A Steven Muller Distinguished Professor in the Sciences Event
Boyden Gallery Exhibition, Montgomery Hall
Exhibition on view: January 18 – March 12, 2022
A Steven Muller Distinguished Professor in the Sciences Event
The Boyden Gallery invites you to experience the visual arts through the intellectual practice of mathematics with Susan Goldstine, 2019-2022 Steven Muller Distinguished Professor in the Sciences.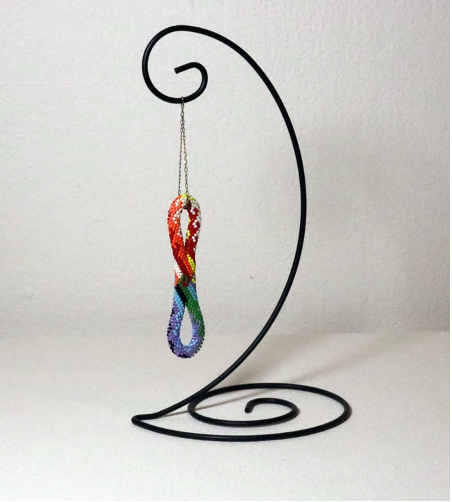 Susan Goldstine's scholarship shows that symmetry is a way of transforming an object or system that preserves its essential structure through making artworks. The transformation sparks the process of scholarly and artistic discovery in creating mathematical ideas in physical form. As the tangible manifestation of this intangible process, the artworks on display are organized into three mathematical themes that help shape context and space. Follow the sequence in the seven artworks in "Growth," observe the common structure in the thirteen works in "Symmetry," and investigate the inspirations provided by a set of famous theorems about maps through the five artworks in "Topology." We encourage you to search for the overarching theme of distilling complex systems down to their essences in textures, shapes, shadows, and movement in "Fundamental Regions."
Boyden Gallery is located on the 2nd floor of Montgomery Hall of the St. Mary's College of Maryland campus. Gallery hours are T-F 11-6 and Sat 11-4.
Photo-Documentation Workshop with Professors Tristan Cai and Jessye McDowell
Thursday, February 10 @ 4-7pm
Drawing Studio (Montgomery Hall 135)
Additional hours for artwork documentation will be offered by Visual Arts Technician Katia Meisinger (meet in the ARTH office suite, across from the Drawing Studio):
Wednesday, February 16, 12pm – 5pm
Friday, February 18, 10am – 3pm
Due to COVID safety precautions, please sign up for a time here, and limit each time slot to four people.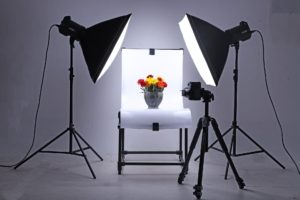 There are lots of opportunities for artists but almost all of them require that you have high-quality images for your artworks for applications, exhibitions, and online portfolios. In fact, here at St. Mary's, it is the season for all sorts of calls for entry, including the Annual All-Student Show and Department of Art & Art History scholarships and awards.
Successful submissions begin with quality images. The Art & Art History Department is offering the opportunity for you to take images of your work in a workshop context. Professional lighting setup and cameras along with expert guidance will be provided.
Bring your artworks (2D and 3D) along to the workshop on Feb 10 to:
Learn best practices for photo-documenting and scanning artworks
Take high quality pictures of your artworks
Learn digital editing tools to enhance your images
Prepare to enter your work for exhibitions & awards
Power and Photography
Lecture by Tristan Cai, Assistant Professor of Photography, Department of Art & Art History
Wednesday, February 9, 2022, 12 Noon-1pm (via Zoom)
Join Zoom Meeting
https://smcm.zoom.us/j/87274383658
Meeting ID: 872 7438 3658
Passcode: 283227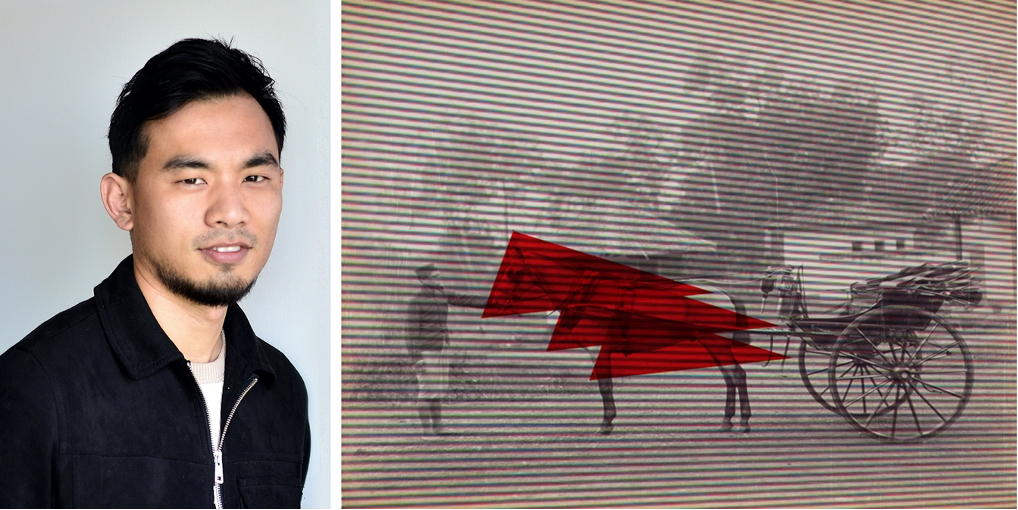 In this lecture, Professor Tristan Cai will share his recent art project, The Aesthetics of Disappearance based on narratives of indentured servitude in colonial Southeast Asia and Pacific region. Cai will delve into his research materials and unpack present-day observations of the colonial legacies left by the British empire. He will also highlight the role which photography plays in historiography and how with creative appropriation of historical images, we can present alternative points of view and resist historical amnesia.
Assistant Professor of Photography, Tristan Cai is a 2021 Maryland State Arts Council Independent Artist Award winner, and an internationally active artist. His works have been presented in solo and group exhibitions at DECK, Singapore, Lucie Foundation's MOPLA, Los Angeles, Phoenix Art Museum, Noorderlicht Photography Festival Netherlands, Kumho Museum of Art, Seoul and more. Cai has been serving as Assistant Professor of Photography in the Art and Art History Department at SMCM since 2016. Artist website: https://www.tristancai.com
SMCM All-Student Show
Exhibition dates: March 29 – May 7, 2022
Opening reception: Monday, March 28, 5:00-6:30pm
Boyden Gallery, Montgomery Hall
Submission deadline: Sunday, February 20, 2022
Check Boyden Gallery website for online submission portal link: https://www.smcm.edu/boyden-gallery/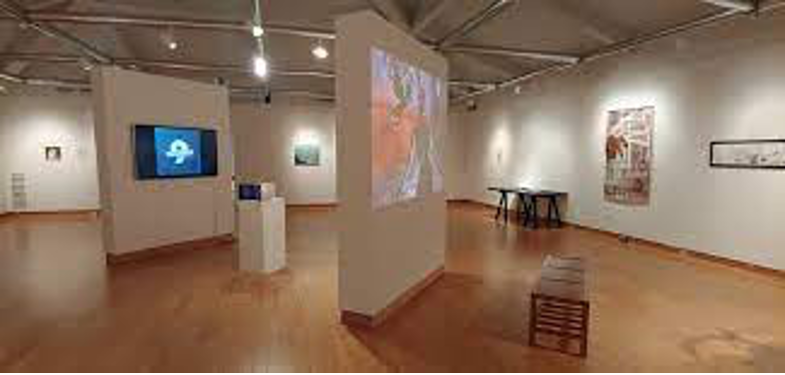 Saul Ostrow: A career by chance
Wednesday, March 2 @ 12-1pm (via Zoom)
Join Zoom Meeting
https://smcm.zoom.us/j/87343496300
Meeting ID: 873 4349 6300
Passcode: 291838
Artist House Residency: March 1-15, 2022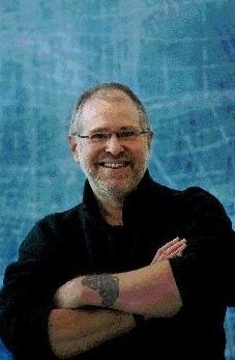 Most often when people talk about their career – they represent it as a straight line: while in school they know what they wanted and went after it, end of the story… My career has been a roller coaster of chance encounters, each one opening the way to opportunities I had never imagined. This lecture is a brief account of that life.
Saul Ostrow was trained as an artist, and since 1990 has been known primarily as an independent critic, curator. Presently he is Art Editor at Large at Bomb Magazine. He has also served as Co-Editor of Lusitania Press (1996-2004) as well as the Editor of the book series Critical Voices in Art, Theory and Culture (1996- 2006) published by Routledge. In 2010, he founded Critical Practices Inc. an all-volunteer, non-profit organization whose projects include curatorial projects, open forums, and a broadsheet publication. His writings have appeared in numerous art magazines, journals, catalogues, and books in the USA and Europe. His most recent publications have included: Off-register: the work of Ivelisse Jiminez, San Juan, Puerto Rico (2018); A Rear View: Recent Works of Gustavo Prado, Ventriloquist Press, Rio de Janeiro, Brazil (2016); "The Art of Bearing Witness," Dread Scott: A Sharp Divide, Rowan University; Adam Henry: Acceptance and Deferral, Meesen De Clercq, Brussels, Belgium; Cuban Women Artists, Donald and Shelly Rubin Collection, Lowe Museum, University of Florida, Miami, Florida; Boris Lurie: When to Say, No! Museum Janco, Tel Aviv and Gallery. Ostrow received his MFA in Art from the University of Massachusetts, Amherst.
Since 1986, he has curated over 70 exhibitions in the US and abroad including: Here's Looking at Her: Images of Woman from the ESK Family Foundation Collection, Mana Contemporary Art Center, Jersey City, NJ (2015); The Gravity of Sculpture, Dorsky Projects, NYC (2013); The Lure of Paris: American Abstract Artists in Paris 1950-59, Loretta Howard Gallery, NYC (2009); Modeling the Photographic: The Ends of Photography, McDonough Museum, Youngstown, Ohio (2007). His most recent project was Positions Matters at Galerie Richard, NYC and Minus Space, Bklyn (June, 2018). Forthcoming exhibitions are: Drawing on Likeness: Ivelisse Jiminez, Gustavo Prada, Lidija Slavkovicat the Hollywood Art Center, Florida (2020) and The Image in The Ground at Loretta Howard Gallery NYC (2020). Website: https://bombmagazine.org/authors/saul-ostrow
Activating your Imagination: The Flag Book
Bookbinding Workshop with Mara Adamitz Scrupe
Saturday, March 26 @ 10am-3pm
Montgomery Hall art studio classroom 129
Space is limited to 16 participants. RSVP to Sue Johnson at srjohnson@smcm.edu with the subject line: Flag Book Workshop.


The Department of Art & Art History and the Artist House Residency Programs will offer an exciting bookmaking workshop led by internationally known artist and educator Mary Phelan. The workshop is free to members of the SMCM community and Arts Alliance members. No previous experience is needed. This workshop is supported by a grant from the Arts Alliance and funding from The Artist House Residency Programs and the Department of Art and Art History.
Workshop Description
Based on a simple accordion book structure you will learn step-by-step how to create the innovative flag book. After a brief introduction discussing various structures used in contemporary artist books, you will make your own flag book. It is a versatile structure that allows you to attach drawings, photographs, text, fabric, or other materials to the flags in an open creative exploration that can be used as a catalyst for exploring and documenting your ideas in a compact portable book.
Mara Adamitz Scrupe Biography
Mara Adamitz Scrupe is a visual artist, writer and documentary filmmaker and the author of six prizewinning poetry collections and she has won, been shortlisted or nominated for many international poetry awards and prizes including Canterbury International Arts Festival Poet of the Year (UK), Forward Prize for Poetry (UK), Pushcart Prize (USA) Rubery Book Award (UK), Brighthorse Poetry Book Prize (USA), Grindstone International Poetry Competition (UK), Fish Prize (Ireland), Aesthetica Award (UK), Erbacce-press Poetry Book Prize (UK), Plough Prize (UK), Ron Pretty Prize (Australia), Periplum Book Award, Cornwall Festival Competition (UK), Canberra Vice-Chancellor's Award, (Australia), and National Poetry Competition (UK). Her cross-disciplinary creative work explores a terrain of psychic, emotional and physical kinship with the workings of the nature while reflecting on the many paradoxes of human nature and our interactions with the natural environment. Mara's poetry and essays have been published in literary journals worldwide, her environmental installations, sculptures and artist books are held in international museum collections and her documentary films about rural places have won significant awards. She has received numerous creative grants and fellowships including MOZAIK Foundation EcosystemArtX Future Art Award, National Endowment for the Arts/CEC ArtsLink fellowship, District of Columbia (Washington, DC) Individual Fellowship, Virginia Museum of Fine Arts Fellowship and the Virginia Individual Artist Fellowship. She is a fellow of the MacDowell Colony and the Tyrone Guthrie Centre (Ireland), and has been awarded residencies by the Montalvo Arts Center, the Irish Museum of Modern Art Residency Programme (Dublin), and USF Verftet-AiR/Bergen (Norway). She is Dean and Professor Emerita of the School of Art, University of the Arts, Philadelphia. Website: www.scrupe.com
Artist Talk: Kyoung eun Kang
Wed. Mar 30, 12pm -1pm (Zoom)
Artist House Residency: March 25 – April 4, 2022
Join Zoom Meeting:
https://smcm.zoom.us/j/86521343549
Meeting ID: 865 2134 3549
Passcode: 637178


Kyoung eun Kang is a New York-based artist born in South Korea. She received a BFA and MFA in painting from Hong-ik University in Seoul, South Korea, and an MFA from Parsons, The New School for Design, New York, NY. Kang works in a wide range of media, including live performance, video, painting, photography, installation, text, and sound pieces. Her work explores geographical and cultural identity and universal human themes such as affection and attachment, raising questions about how we foster and maintain human connection in an ever-changing world. Her work has been exhibited in numerous galleries and museums, including Collar Works, NY; NURTUREart, NY; BRIC Project Room, NY; Soho 20 Project Room, NY; Here Arts Center, NY; A.I.R gallery, NY; The momentary, AR; The Korean Cultural Center, Washington, DC; Lawrence Wilson Art Gallery, Australia; Museum of Imperial City, China, and the National Museum of Modern Art, Korea. Kang has participated in multiple residencies, including at Elizabeth Murray Artist Residency, NY; I-Park Foundation, CT; ChaNorth, NY: NARS Foundation, NY; Bemis Center for Contemporary Arts, NE; Lower East Side Rotating Studio Program, NY,and Skowhegan School of Painting and Sculpture, ME. She is a recipient of fellowships at New York Foundation for the Arts, NY; BRIC Media Arts, NY; and A.I.R Gallery Fellowship Program, Brooklyn, NY.
Artist website: https://kyoungeunkang.com
This residency is sponsored by Lecture and Fine Arts Committee, Environmental Studies Program, The Artist House Residency Programs and the Department of Art and Art History.
Anna Niskanen and Amanda Lucia Côté Collaborative Lecture
Wednesday, April 20th, 12pm-1pm
Artist House Residencies: April 15-May 15, 2022
Lecture: During this lecture, Cote and Niskanen will engage in a dialogue with each other about their art practices. The conversation between the two artists will reveal the progress they have witnessed as young artists and close friends over the last 14 years.
Both of their works are based on visual studies of their environments: Niskanen's artistic practice involves the examination of natural phenomena and Amanda works with the abstraction of urban sceneries in New York and Los Angeles. In addition, they will discuss collaboration, peer support and the artist-run space Kosminen in Helsinki, Finland.
Join Zoom Meeting:
https://smcm.zoom.us/j/89403188185
Meeting ID: 894 0318 8185
Passcode: 543217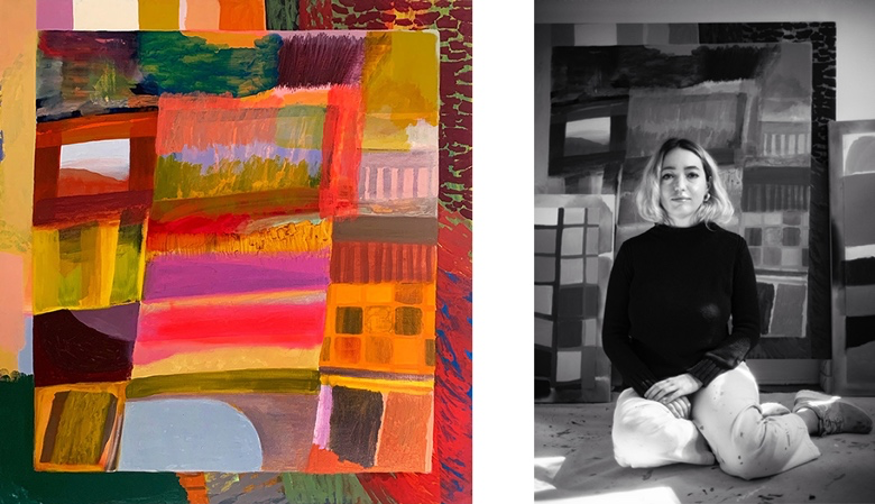 In painting, Amanda Lucia Côté follows a process of layering opaque and transparent layers to outline negative space, barriers and division. Focusing on fluidity between objective and non-objective imagery, she depicts shifting elements in defined space. Her work explores abstraction and observation in city environments drawing attention to gathered items, passages, temporary fencing and construction sites. Each work is a study in color, mixing in direct reference of naturally occurring pigments in landscape with the contrast of bright manufactured colors.
Born in New York, USA, 1990. Amanda Lucia Côté received her BFA from The School of Visual Arts. She has participated in Artist in Residence Programs such as NES Residency in Skagaströnd, Iceland and Byrdcliffe Residency in Woodstock, New York. Côté has taught hand-building ceramics and pigment mixing workshops. Her works have been shown nationally in New York, Miami, San Francisco and internationally in Iceland and Finland. Côté lives and works in Los Angeles, California. Artist website: http://www.amandacote.com
This residency is sponsored by the Environmental Studies Program, The Artist House Residency Programs and the Department of Art and Art History.


Anna Niskanen (b.1990) is a Helsinki based Finnish visual artist. She graduated from Aalto University School of Art, Design and Architecture in 2017 (MA) majoring in photography and 2014 (BA) from the joined undergraduate program. She has exhibited in Finland, Iceland, China and Russia in solo exhibitions, group shows and festivals. Her works have been seen for example at Mänttä Art Festival, Lianzhou Foto Festival, Wäinö Aaltonen Museum, Porvoo Art Hall, Vaasa City Art Gallery and she will have a solo exhibition at Hippolyte Gallery in Helsinki in 2023. Niskanen has attended artist residencies in Paris and Reykjavík.
Niskanen is a member of the Finnish national Photographic Artists' Association and the Association of Finnish Printmakers. She is also a founding member of collective, gallery and bookshop Kosminen in downtown Helsinki. In the past three years she has received multiple personal and collaborative grants both from Finnish government organizations and private philanthropic ones; most previously a one-year working grant for 2022 from Arts Promotion Centre Finland. Her travel to the St. Mary's College of Maryland Artist House residency is supported by the Finnish Cultural Foundation. Artist website: www.annaniskanen.com
This residency is sponsored by the Environmental Studies Program, The Artist House Residency Programs and the Department of Art and Art History.
Friday, April 22, 2022 @ 10am-12pm
Amanda Lucia Côté Workshop: Colors of the World
Kindly email Prof. Cai (jcai@smcm.edu) to sign up for this workshop, limited spots available.
Participants will be provided a hands-on learning experience in mixing pigments with oil and acrylic bases. Grinding and mixing pigments from natural materials will be discussed. Small samples of mixed paint can be taken home. No previous art experience is necessary for participants. The scheduling of this workshop will be done to facilitate ENST students interested in taking part.
Monday, April 25th, 2022 @ 11am -1pm
Anna Niskanen Workshop: Cyanotype
Kindly email Prof. Cai (jcai@smcm.edu) to sign up for this workshop, limited spots available.
In this cyanotype workshop, we will explore the surroundings and use local plants to create photograms in the sun. Each student gets to make their own cyanotype that they will be able to bring home. No previous art experience is necessary for participants. Seats are being saved in this workshop to facilitate ENST students interested in taking part.
Art History SMP & Art Capstone Presentations

Monday, May 2 @ Boyden Gallery, 1:00 pm – 4:15 pm
ARTH Presentations:
1:00 – 1:20 pm: Elise Evans: SMP 1 midyear presentation
1:25 – 1:55 pm: Seb Moffett: SMP 2 final presentation
ART Capstone Students:
2:00 – 2:15 pm: Alayna Dietz, "Beautiful Darkness"
2:20 – 2:35 pm: Briana King, "Relationships with the Self: Investigating Emotional Vulnerability"
2:40 – 2:55 pm: Rayna Klein, "Witchy Stuff: Gender, Identity, and the Spiritual Realm"
3:00 – 3:15 pm: Maggie Malia, "Flux: Capturing the Infinite Self"
3:20 – 3:35 pm: Sydney Rourke, "Exploring Beauty Standards through Portraiture"
3:40 – 3:55 pm: Lillie Spotts, "Visual Identity and Embodied Perceptions"
4:00 – 4:15 pm: Jamie Than, "Identity and Fantasy in Wig Design"
Fall 2021