Erika Schmitt '12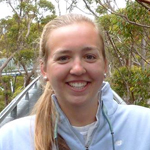 Major: Biology
Minor: Environmental Studies / German
Current: In graduate school at Virginia Institute of Marine Science working on bay scallops and seagrass.
"I'm super excited to go to Perth, Australia this fall for a month to do some awesome fieldwork on seagrass seed dispersal! I loved the camaraderie of the St. Mary's bio department and miss all of the awesome people there! St. Mary's prepared me so well for grad school, but there are definitely times when I want to escape the real world and go back into my St. Mary's bubble."
Alex Komin '12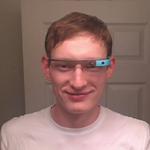 Major: Biochemistry / Biology
Minor: Physics / Mathematics
Current: Ph.D. student at Johns Hopkins University studying Biotechnology
Sophia Traven '11
Major: Biology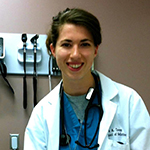 Current: In graduate school at the University of Virginia School of Medicine.
"St. Mary's provided a very rigorous educational program that prepared me well for the level of work expected by medical school. It made for an easier transition from St. Mary's to UVA."
Constance Foreman '08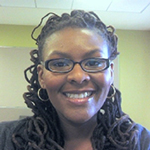 Major: Biology
Current: In grad school at Eastern Virginia Medical School.
"How many people can say that they have seen Tibetan monks prepare sand mandala (at their school), had sushi and lumpia in the great hall, or discussed the need for biodegradable 2-go boxes?! The celebration of diversity has helped me adapt to new situations and maintain an easy going personality whether I am in a clinical or academic setting. I value the unique learning environment that I had at SMCM and I think that this has helped me have a unique view of the world around me."
Kenny Nugent '10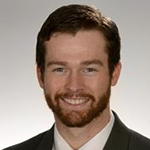 Major: Biology
Current: In graduate school at University of Maryland School of Medicine
"My undergraduate studies at St. Mary's truly gave me insight into what type of career I wanted to pursue. I was exposed to many different subjects, each with connections to different types of careers. In addition to the classes I took, the relationships with staff and faculty I was able to develop at St. Mary's really helped shape my choice to attend medical school. Whenever I had a question, doubt, or other concern, I was always able to find a mentor to help lead me in the right direction."
Caitlin Moyer '07
Major: Biology
Minor: Neurosciences
Current: Just earned her PhD in Neuroscience from the University of Pittsburgh. She is now performing postdoctoral research in Otolaryngology at Stanford.
"A big thank you to the 2003-2007 SMCM Biology Dept. for inspiring me to apply to graduate school and preparing me to survive it! And aside from all the amazing people, I think I miss the wet lab the most. "
Kate David '10
Major: Biology
Current: In graduate school at University of Maryland Baltimore Dental
"Being able to have a close relationship with professors and classmates was the most influential aspect of St. Mary's. Guidance and advice from both were incredibly important to me."