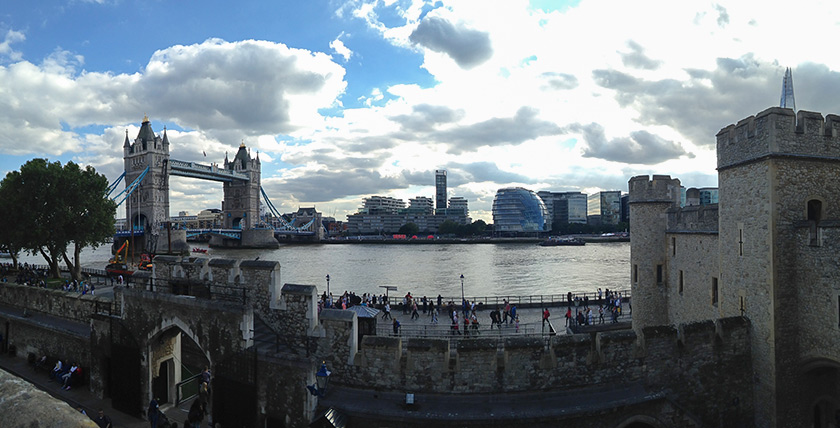 Pre-Requisites
Minimum GPA: 2.8
Judicial Check
Dates
Spring 2024 Program Dates: Mid-January – Mid-June

SMCM Application Deadline: October 15th
Roehampton Application Deadline: October 31st
Highlights
Included social program with day-long excursions
Guaranteed on campus housing integrated with British students
Traditional Liberal Arts curriculum with many options for SMCM students
Financing Studying Abroad
Office of International Education Scholarships (Need-Based, Merit-Based, Region Specific, Language Study)
Roehampton Scholarships (General, DEI)
Speak with the Office of Student Financial Assistance for Options

About the Program
Established in 1841, the University of Roehampton is London's only liberal arts style institution home to close to 9,000 students from over 140 countries.  The University of Roehampton Study Abroad Programme is an exciting way to enhance your academic studies just 6 miles from the heard of London's theatre district.
"By joining our friendly, collegiate community where students, live, socialise and learn together, you will benefit from the University of Roehampton's excellent facilities and enjoy access to London's world class museums, libraries, galleries, and nightlife." says Valerie Horwood, Head of Partnerships
Location
The University of Roehampton is located in southwest London and is the only traditional campus in the city. Students benefit from a green and peaceful place to live while being only 6 miles from the heart of central London.
London is home to world-class theatre, art, museums and much more. Students will have access to all of this and more as well as the ability to use London as the jumping off point for many other European adventures.
Academics
The University of Roehampton is delighted to offer a wide variety of modules (courses) to students on the Study Abroad Programme. You can choose your modules by going to the Study Abroad Module Catalogue. You can take modules that relate to your major, minor or general education, as long as you meet any pre- or co-requisites.
If you are coming in the fall, you should choose modules that end in an A (Autumn).
If you are coming in the spring, you should choose modules that end in an S (Spring).
Modules can be selected up to a maximum of 60 credits per semester or 120 credits per academic year. 10 UK credits are considered to be equivalent to 3 US credits/5 ECTS. 20 UK credits are considered to be equivalent to 4 or 5 US credits/10 ECTS.
The University of Roehampton offers a wide range of module options and is founded on the liberal arts tradition. A few academic areas of interest include: Creative and Performing Arts, Biological Sciences, Communication and Media Studies, and their special London Studies program, specifically designed for study abroad students.
Class structure may be very different from what SMCM students are used to. Depending on the class, you may find that there are very few assessments throughout the semester, meaning that 60-80% of your grade could be entirely dependent on your final exam. Excellent time management is required to be successful in your courses at Roehampton.
Housing and Meals
The University of Roehampton guarantees on-campus housing to all study abroad students. Students are housed in single rooms with internet connection and shared kitchen facilities and shared bathrooms. All accommodations are self-catering. However, there are plenty of cafes and diners on campus and in the local area for students to choose from. Students life with other international students as well as other British students. There are mixed throughout the Colleges (residence halls) on campus.
Student Life
Life at the University of Roehampton is never boring. Besides the more than 50 clubs and more than 20 sports teams that students can join this program also automatically includes the Social Programme which takes students to evening events around London throughout the semester as well as to day and weekend trips to places such as Stonehenge and Oxford. Some of the clubs include the Philosophy of Harry Potter and the sports teams range from Rowing to Trampolining.
Additionally, students will have access to volunteer opportunities as well as activities put on by the Roehampton Students' Union. Each College (Residence Hall) will also schedule activities and events. These are in addition to the many events students will have access to in and around London itself.
Important Links
Roehampton Study Abroad Programme Application Video! (Watch this!)
How credits taken abroad will transfer back to SMCM.
The academic and judicial requirements for any student considering studying abroad.
How financial aid will apply towards your study abroad program and what scholarships are available.
Payment processes for semester-long, short-term, and non-SMCM study abroad programs.