Alumni – Where Are They Now?
Judy Sellner '09
(B.A. film and media studies and sociology/anthropology, minors in theater studies and women, gender, and sexuality studies)
Judy holds an M.A. in International Media from American University, a dual program in both the School of Communication and the School of International Service. A former contract video producer for the Pan American Development Foundation (PADF), a Washington, D.C.-based non-profit that provides aid to Latin America and the Caribbean, and for their affiliate, the Organization of American States, she has shot video for PADF in Haiti, Colombia, Trinidad and Tobago, and the Dominican Republic. She has worked as an intern DVD developer at Acorn Media Group, a company that specializes in distributing British television on DVD in the U.S., and as house manager at Montgomery College Cultural Arts Center. Judy was a two-time recipient of the Arts Alliance Award for Excellence in Film and Media Studies (2008, 2009) at SMCM for her classroom and studio work, and was an accomplished stage performer during her time at the college.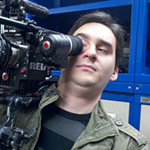 Adam Curtis '09
(B.A. theater studies, minor in film and media studies)
Adam is currently on the faculty at the School for Tomorrow in Rockville, MD. In 2013, he earned his Master's degree in Film and Video Produc­tion at Amer­ican Univer­sity. From 2009-2013, he worked as a teaching artist and program leader at the Round House Theatre Educa­tion Center; and before that, he spent six months as an Ameri­corps Volun­teer for the Maine Parent Foundation. An active member of TFMS as a stage performer and film buff, Adam continues to miss his time at St. Mary's and encourages students to take advantage of the wealth of knowledge offered by the amazing faculty of the TFMS department!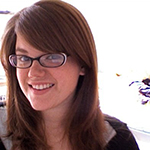 Molly Hubbs '07
(B.A. film and media studies, minors in French language and culture; women, gender, and sexuality studies; African and African Diaspora studies)
Molly earned an M.A. in Cinema Studies from NYU-Tisch School of the Arts in 2009. Following graduate school, Molly returned to the D.C. area and became coordinating assistant for the D.C. International Film Festival (Filmfest DC) and Arabian Sights Film Festival. In 2011, she joined the board of directors of the Washington, D.C. Film Alliance. Molly is also the visual media collections coordinator at American University in Washington, D.C. Molly was the first recipient of the Arts Alliance Award for Excellence in Film and Media Studies at SMCM for her classroom and scholarly work, including for her SMP thesis on Latin American Revolutionary Cinema.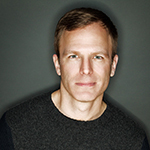 Paul Takacs '04
(B.A. theater studies)
Paul is the founding artistic director of THE SHOP and most recently directed the U.S. premieres of Jon Fosse's "I Am the Wind" and Philip Ridley's "Tender Napalm" at 59E59 Theaters in New York. His work has been seen at New York University; The Samuel French New Play Festival; The Red Room, NYC; The Cell Theatre, NYC; The New School for Drama, NYC; Theatre of the First Amendment, VA; and in Washington, D.C., at the Shakespeare Theatre Company, The Theatre Alliance, Spooky Action Theatre, and Washington Shakespeare Company. Paul has worked on new plays with John Strand, Heather Lynn MacDonald, and Judith Goudsmit, to name a few. In addition to his B.A. in theater, Paul holds an M.F.A. in directing from The New School for Drama, and has taught at SMCM as well as for Shakespeare Theatre Company and the Folger Shakespeare Library in Washington, D.C.; he currently serves on the faculty at the Stella Adler Studio in NYC. While at SMCM, Paul directed the White Room production of Chekhov's "The Three Sisters," appeared as Don Armado in Shakespeare's "Love's Labour's Lost" and as Agamemnon in Aeschylus's "Agamemnon," and crafted a new translation/adaptation of Frank Wedekind's "Spring Awakening" for his St. Mary's Project. ("Spring Awakening" subsequently received a stage reading in the Kennedy Center's 2007 Page to Stage Festival.)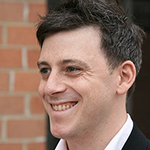 Ben Wyskida '99
(B.A. as an independent student designed major in media and performance studies–combining theater, film and media studies, anthropology/sociology, and English; minor in environmental studies)
Ben is currently CEO of the NYC-based social change agency, Fenton. An accomplished political strategist and communications expert, with nearly 20 years of experience working for progressive social change, Ben has expertise in criminal justice reform, sustainability, human rights, and public interest law. Former Executive Vice President at BerlinRosen Public Affairs, where he built the firm's philanthropy and cultural activism practice, Ben has counseled many of the nation's leading foundations and advocacy organizations on messaging and communications strategy. He has supported clients from the Ford Foundation, Knight Foundation, and MacArthur Foundation to Lambda Legal, Color of Change, and The Intercept. A writer and regular contributor to The Nation, HuffingtonPost.com, Mother Jones, Alternet, and a range of progressive media outlets, Ben is also co-founder and editor of the politics and culture blog, PinkoMag.com. While at SMCM, Ben was active in the theater program as a performer ("Widows," "Angels in America: Part I: Millennium Approaches") and director (Jose Rivera's "Marisol," a St. Mary's Project in repertory with Aristophanes's "Lysistrata").
Coya Paz Brownrigg '97
(B.A. theater)
Coya co-founded the internationally acclaimed all-Latina performance group, Teatro Luna, in 2000 and served as its co-artistic director until 2009. She holds an M.A. and Ph.D. in performance studies from Northwestern University. A director, playwright, performer, poet, and scholar, Coya is currently on the full-time faculty at The Theater School at DePaul University and artistic director of Free Street Theatre. Twice in residency at SMCM with Teatro Luna, performing "Generic Latina" for the Fourth Annual Women Studies Colloquium (2003), and "S-E-X-Oh!" as part of the 2006-2007 TFMS main stage season, Coya continues her association with Teatro Luna and has recently co-founded Proyecto Latina and is director-in-residence for the Poetry Performance Incubator at the Guild Complex. Coya's scholarly work on Latina performance, Latina/o identities, and public violence has appeared in the Oxford University Encyclopedia of Latino/as in the United States and in California History Magazine. Her artistic work has been profiled in The New York Times, American Theatre magazine, Theater Journal, and The Chicago Tribune, among others.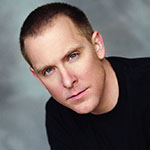 Kurt Heinlein '92
(B.A. theater)
Kurt earned his M.F.A. in Acting from the Cincinnati Conservatory of Music (CCM) and Ph.D. in Environmental/Social Theater from Louisiana State University. Currently, Kurt is professor and coordinator of the BFA Professional Actor Training Program at Missouri State University. His professional affiliations include SAG, AEA, AFTRA, ATME, FDC, and SAFD. A published scholar on environmental theater, Kurt has written Green Theatre: Promoting Ecological Preservation and Advancing the Sustainability of Humanity and Nature (2008) and Koko and the Performance of 'Conservationism' (2005). He is also the author of Evangeline Drowning (2010), a play about the wetlands territories of the Southeast Louisiana region pre- and post-Hurricane Katrina.