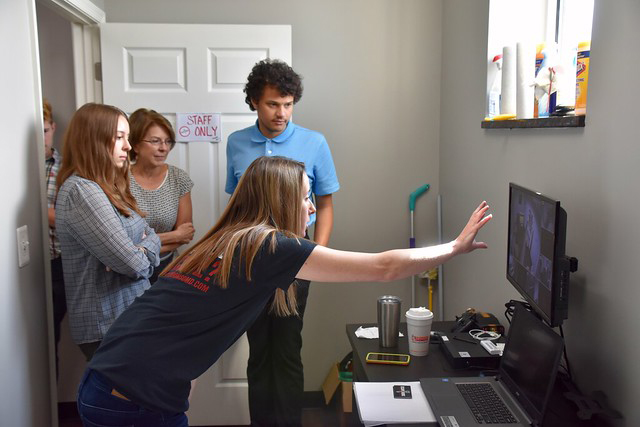 Internships provide an excellent setting for professional development, workplace discipline, subject specific job experience, and networking opportunities.
Learn more about why pre-professional experiences are a great idea.
"My psyc internship landed me my first job out of college!" – Michelle Kempf Reuschling '10, Youth Programs Coordinator and Camp Director for Farmington Country Club
Learn more about off-campus internships
Independent research opportunities are available both on and off campus, in conjunction with the college or with local agencies. There are also a number of volunteer and paid opportunities on campus.
Learn more about volunteer and paid opportunities
You can also help your fellow students with their research projects by participating in their studies. St. Mary's has an active participant pool website for those who are interested. The website is updated regularly with research participants. Here, psychology students can earn extra credit or enter raffles to win prizes as well. Students planning research projects can also use the website to find participants.
Learn more about the research participant pool