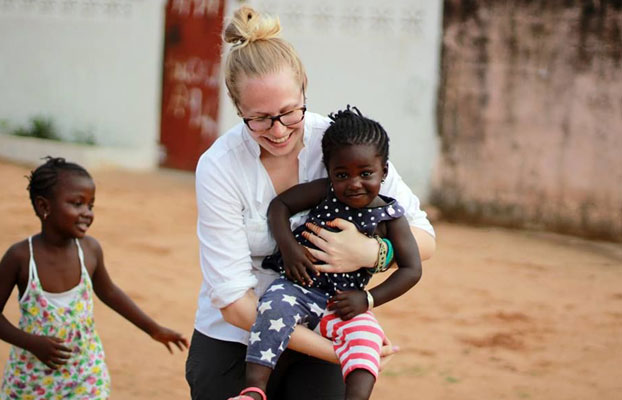 The flexibility of the St. Mary's College of Maryland curriculum allows students to study abroad on a short-term, a semester, or even a year-long program without compromising their St. Mary's College course credits. Students have the opportunity to fulfill major, minor, and elective course requirements in addition towards the overall credits needed for graduation.
Over 50% of St. Mary College students take advantage of the more than 25 SMCM study abroad program offerings at some point during their academic career. While it may seem challenging for some students to study abroad due to their major requirements, financial means, etc., St. Mary's College strives to provide programs that will fit will even the most challenging fields, such as Biology and Chemistry, as well as offer as many scholarship opportunities as possible to make study abroad an accessible endeavor for as many SMCM students as we can.
About 10% of study abroad students in the last five years were psychology majors. In addition to study-tours, here are popular options for psychology students:
James Cook University (JCU), Australia
James Cook University (JCU) is one of SMCM's most popular study abroad programs because it offers course options to almost all of St. Mary's majors. JCU's broad curriculum will allow SMCM students to take courses within their majors while providing opportunities to take courses that are uniquely Australian. The locations of the Townsville and Cairns campuses near both the Great Barrier Reef and tropical rainforest make JCU an ideal location for those students interested in biology, environmental studies, and natural science.
The Umbra Institute, Perugia
Students can study in the hilltop city of Perugia, Italy. The Umbra Institute offers a food studies program as well as courses in Italian, anthropology, art history, history, political science, studio art, marketing, and a multicultural psychology track. Students also have the opportunity to participate in courses with a service-learning option or an internship all while being centrally located within Italy.
University College, Dublin
Established in 1854, UCD is one of Europe's leading research-intensive universities and is ranked in the top 1% of the world's Higher Education Institutions. Also known as "Ireland's Global University," it is Ireland's largest and most diverse university, home to over 30,000 students of which over 5,000 are international from over 120 countries.
UCD offers a wide range of disciplines which makes it possible for almost all of SMCM's majors, including science majors to study abroad. Students are able to do research with UCD faculty members as well as participate in any one of the large number of clubs and organizations that UCD has to offer.
Queen Mary University in London, England also offers psychology courses.
Learn more about these programs and studying abroad in general