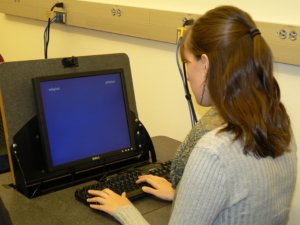 Students gain a better understanding of the discipline of psychology through direct experience with psychological research.
Introduction to Psychology students have the option of participating in research in order to fulfill the Introduction to Psychology Research Requirement.
Some students have the opportunity to earn extra credit for psychology courses by participating in research.
Students who are not in a class that offers extra credit for research participation but still want to participate in research can enter the Psychology Research Data Collection Raffle.
By participating in research, students provide a very valuable service to the psychology department. Their contribution in this regard is highly valued and much appreciated.