Department Awards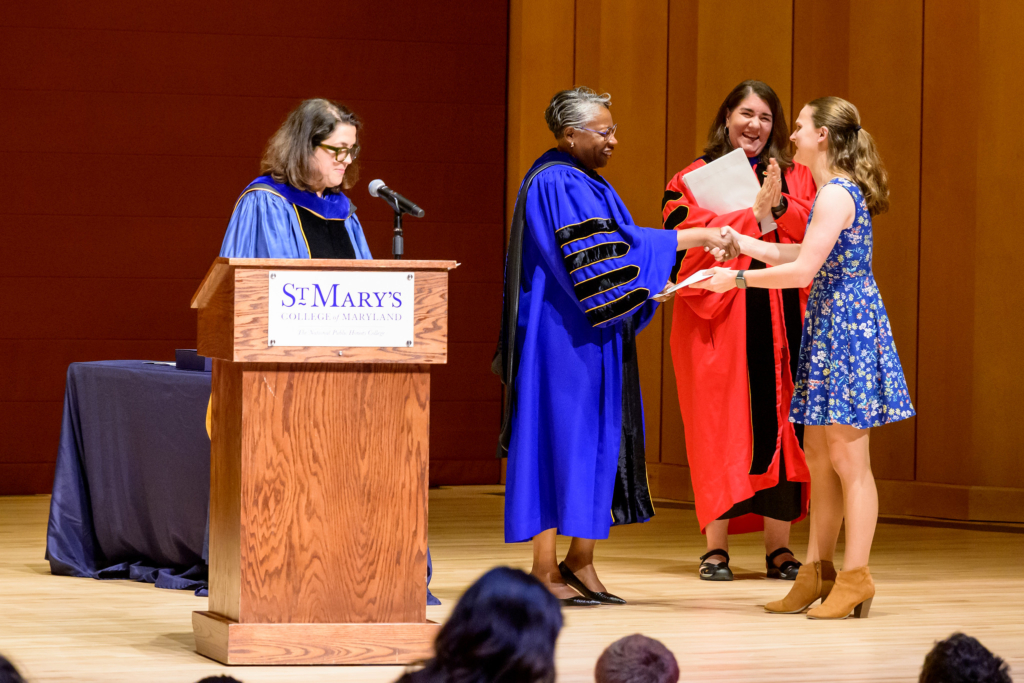 All recipients of department awards and scholarship are nominated and selected by department faculty. There is no application process.
Lisa Zsebedics Memorial Award
Established in 1985 in memory of Lisa Zsebedics, a former student, to recognize an outstanding first- or second-year student committed to understanding the human development process
2023 Recipent: Giselle Harris
2022 Recepient: Sadiyyah Holsey
2021 Recipient: Merel Verhoeven
2020 Recipient: Mason Drusano
2019 Recipient: Samantha Gallo
Wilhelm Wundt Award
Established in 2003 to recognize a student's excellence in quantitative and methodological course work.
2023 Recipient: Nicholas Ashenfelter
2022 Recepients: Lyns Gabinet-Bethoulle & Allyson Myers
2021 Recipient: Katherine Agate
2020 Recipient: India Oates
2019 Recipient: Hannah Vickery
Margaret Floy Washburn Award
Established in 1990 to recognize outstanding research in psychology.
2023 Recipent: Kaylyn Eckles
2022 Recepient: Jacinda Thomas
2021 Recipient: Erika Blair
2020 Recipient: Lillian Folts
2019 Recipient: Rebecca Faubion
Psychology Major Award
Established in 1993 to recognize a psychology, human development, or human studies major who demonstrates a superior understanding of the themes and methods of that discipline.
2023 Recipent: Julia Fitzpatrick
2022 Recepient: Andrew Sonnenberg
2021 Recipient: Isabel Lott
2020 Recipient: Vera Armstead
2019 Recipient: Kara Feidelseit
Jaie M. Perizzo Human Services Award
Established in 1993 to recognize a junior or senior psychology, human development, or human studies major who demonstrates outstanding potential as a practitioner in human services. Named in 2015 in memory of a former student.
2023 Recipient: Emily Shipley
2022 Recepient: MK Meyers
2021 Recipient: Elizabeth Prather
2020 Recipient: Anna Kronheim
2019 Recipient: Ashantee Barnwell
Department of Psychology SMP Award
Established in 2011 to recognize outstanding work in the eight-credit St. Mary's Project. Up to two awards may be given annually to recognize and commend this work.